Personalized Connected Care
24/7 Home Care Services in Cypress, TX
Our mission is to elevate the quality of life and provide families with peace of mind. With unwavering commitment, we offer comprehensive 24/7 home care services tailored to the unique needs and preferences of each individual under our care. Our exceptional team of compassionate and highly trained caregivers Homewatch CareGivers of Cypress shares a common goal: ensuring your loved ones experience the highest level of care, comfort, and support throughout their journey.
We understand the trust you place in us when entrusting your loved one's well-being to our care, so we go above and beyond to create a nurturing and secure environment. Personalized care is our foundation, and our caregivers work closely with you and your loved ones to customize our services, promoting dignity, independence, and happiness.
Discover the peace of mind and quality care that only round-the-clock home care in Cypress, TX, can provide. Contact us at (281) 767-8090 or connect with us online to explore how our dedicated caregivers can ensure your loved one receives tailored support.
Round-the-Clock Care Options
Opting for 24/7 care services is a significant and practical decision that can profoundly impact the lives of individuals and their families who require ongoing support and assistance. This choice holds substantial value, especially for seniors, individuals with disabilities, and those recovering from surgery, as it provides a wide range of tangible benefits that go well beyond addressing basic needs.
Advantages of 24/7 Home Care Services
Safety and Security: Immediate assistance in emergencies reduces risks, providing peace of mind.
Personalized Care: Tailored care plans address specific needs, leading to improved health outcomes.
Companionship: Consistent companionship reduces loneliness, particularly vital for seniors.
Medication Management: Proper medication administration is crucial for treatment adherence.
Assistance with ADLs (Activities of Daily Living): Help with daily tasks preserves independence.
Emotional Support: Caregivers offer reassurance and reduce anxiety.
Peace of Mind for Families: Confidence in 24/7 care, even during nights and weekends.
Flexibility: Customized care fits specific schedules and requirements.
Respite for Family Caregivers: Reduces burnout, allowing families to maintain their well-being.
Our 24/7 home care services provide a broad array of benefits, enhancing the quality of life and overall well-being. Opting for 24/7 care from Homewatch CareGivers of Cypress is a great choice, ensuring individuals receive the care and support they rightfully deserve.
For inquiries or to schedule a complimentary consultation, please call us at (281) 767-8090 or contact us online. We eagerly anticipate the opportunity to serve you and your loved ones!
Providing the highest quality of care at an affordable cost. Our local caregivers are trained, background-checked, and insured. This is our promise to you.
About Our Caregivers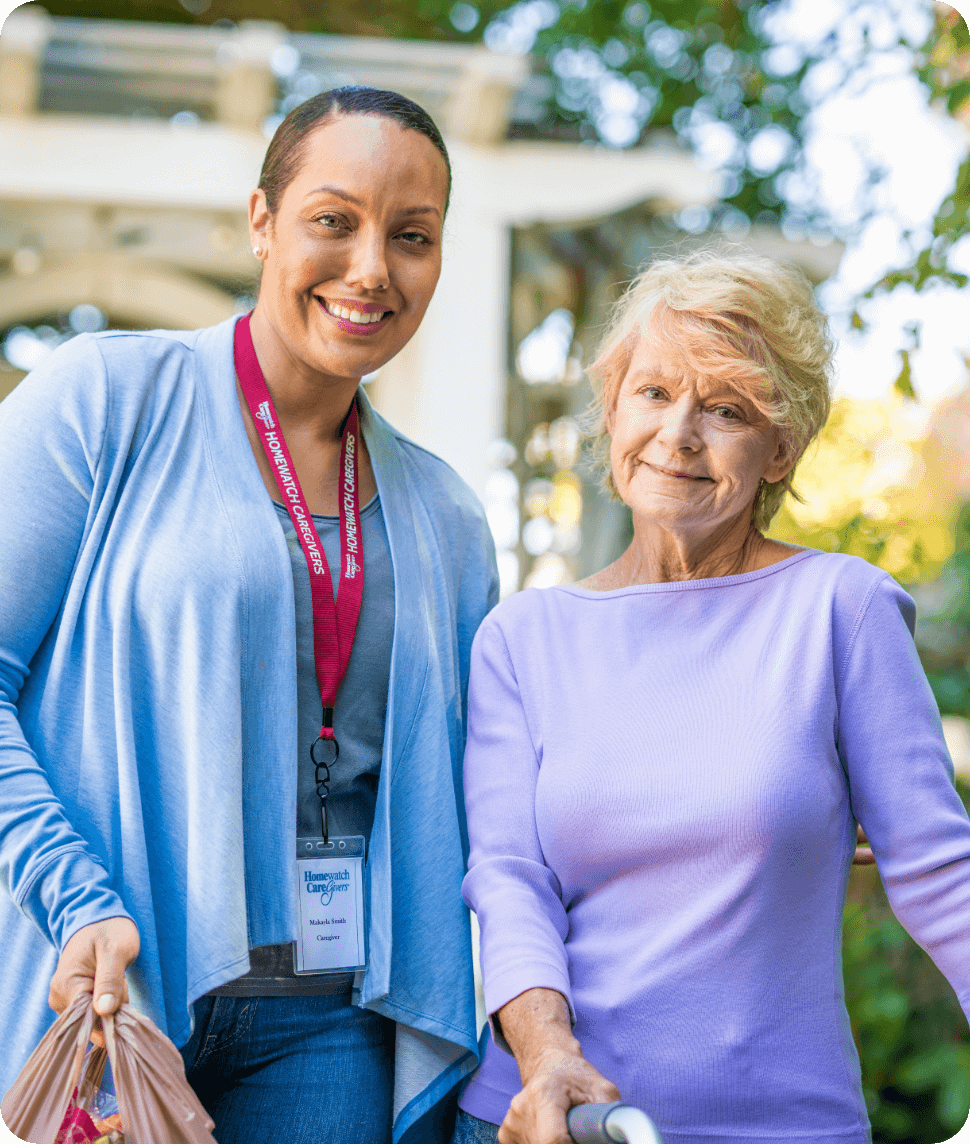 We conduct annual background checks on all local caregivers.

We provide at least 12 hours annually of employee training.

We perform in-person Quality Assurance visits at least every 90 days.

We conduct satisfaction surveys to monitor the level of care provided.

Ready to Speak with an Expert?
Homewatch CareGivers is Here to Help.