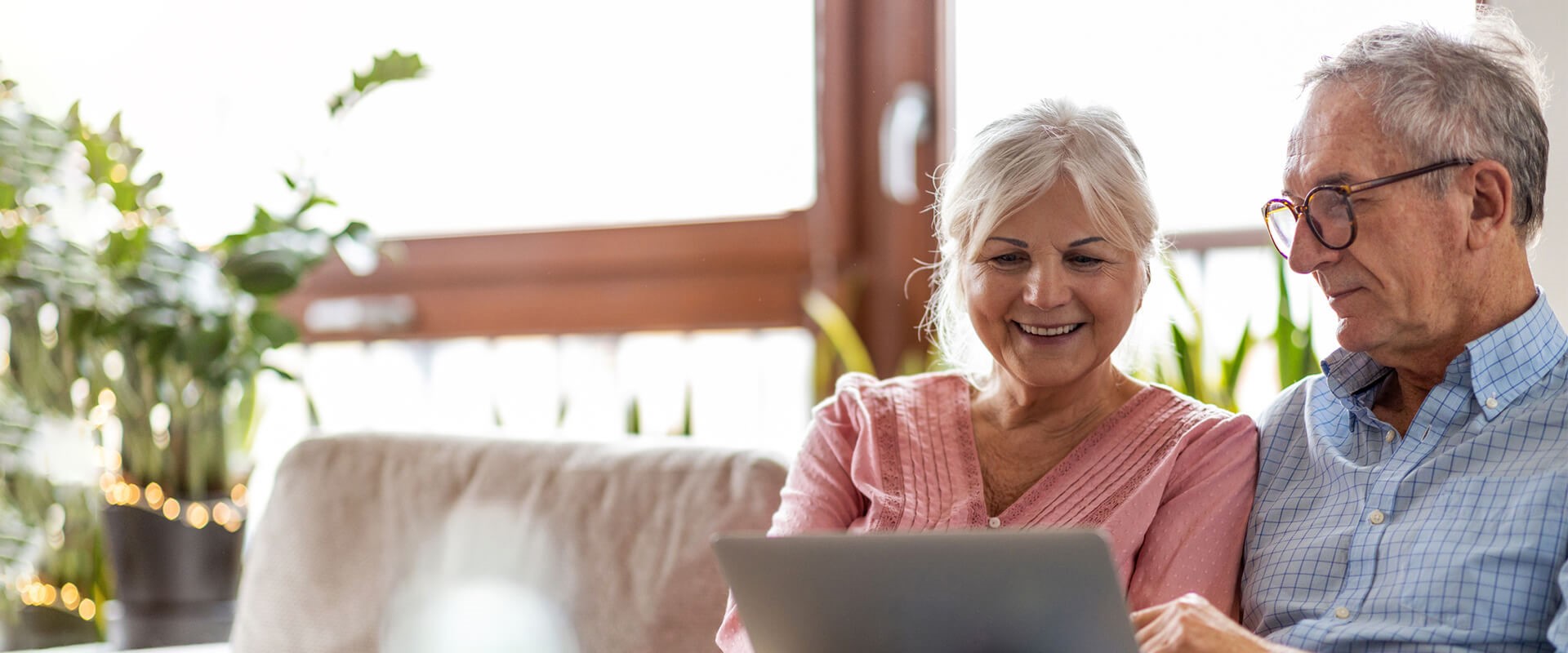 Personalized Connected Care
West Los Angeles Dementia Care Services
Dementia Care Services in West Los Angeles
As an incurable, progressive syndrome, many family members of those who have dementia feel overwhelmed by caring for their loved one. While they want them to thrive in a familiar, comforting home environment, it's a challenge to keep up with their ever-increasing physical, emotional, and cognitive needs.
That's when you could benefit from in-home dementia care services from Homewatch CareGivers of West Los Angeles. Our professional in-home caregivers are highly trained and know the unique needs of those with dementia and the quirks they often have that may be confusing to confront.
The good news? You don't have to care for your elderly loved one on your own and face burnout and distress. Respite care is available and a phone call away.
Our West Los Angeles dementia caregivers are here to help make an individualized care plan for your loved one to create a safe, comforting environment for them. Call Homewatch CareGivers of West Los Angeles at (310) 620-1735 today to learn how our caregiving team can help your family.
Benefits of Hiring an In-Home Dementia Caregiver Service
There are many reasons you may wish to get in touch with an in-home dementia caregiving company. For one, you may not be familiar with dementia at all, as you've likely never known a person who had it, or at least not as closely as you do in this instance.
Our trained home care providers understand dementia and its progression and always offer individualized care plans to meet our clients' needs and focus on their abilities rather than overly emphasize their deficits.
Our unique plan of care and home safety audit help ensure:
Better safety for your loved ones in and around their home
Engaging in empowering daily tasks
Offering assistance at the right time to avoid frustration
Monitoring possible triggers like temperature, noise, or lights
Adjusting daily routines based on the need for rest or silence
Why In-Home Care?
In-home care for dementia clients provides a personalized and comforting approach that can range from assisting with day-to-day activities to providing companionship and conversation. Some of the many benefits of choosing in-home dementia care include:
You receive customized care that is tailored specifically to you and your loved ones' individual needs.

Opting for in-home care enables people with dementia to remain in familiar surroundings where they are more likely to be comfortable and less disoriented.

It helps your loved ones maintain some independence and autonomy.
Having experienced home care professionals providing comprehensive and compassionate care enhances the quality of life for those with dementia, lessens challenging behaviors, improves communication, and promotes supportive relationships.
If you need in-home dementia care for your loved one, we are here to help. Contact us online or call (310) 620-1735 today.
How Does Dementia Impact Daily Life?
While those who live with dementia steadily lose many of their basic abilities, they can still engage in activities that make their lives meaningful, particularly in the early stages of dementia when they have better mobility and talking capabilities.
Common early warning signs of dementia syndromes may include:
Memory loss
Loss or impairment of basic motor skills
Unusual sleepiness or lack of concentration
In some cases, visual hallucinations
It's important to remember that dementia takes away more than a person's memory. They also need care and support with their basic functions, particularly as the condition progresses and they are less able to care for themselves or respond to environmental stimuli.
Why Clients Choose Homewatch CareGivers of West Los Angeles
Just as no two people with dementia experience it in the same exact way, our caregivers likewise do not have a one-size-fits-all approach to in-home dementia care. They will help with safety, memory recall exercises, refocus attention, structure and routine, verbal communication, and so much more.
Our clients choose our dementia services because our in-home caregivers have a true desire to help and make an impact on the lives of their clients by providing much-needed respite for their loved ones.
See the Reviews We've Received for Our In-Home Caregiver Services
You've heard what we have to say about ourselves, but we're sure you're eager to see what our clients have said about us. We don't blame you! To read some of our client and caregiver reviews, please click here. You may also write your own review on the same page.
Do you need professional in-home caregiving services in West Los Angeles? Don't hesitate to contact Homewatch CareGivers of West Los Angeles at (310) 620-1735 today! We look forward to meeting you and discussing your caregiving needs with you and your family soon.
Providing the highest quality of care at an affordable cost. Our local caregivers are trained, background-checked, and insured. This is our promise to you.
About Our Caregivers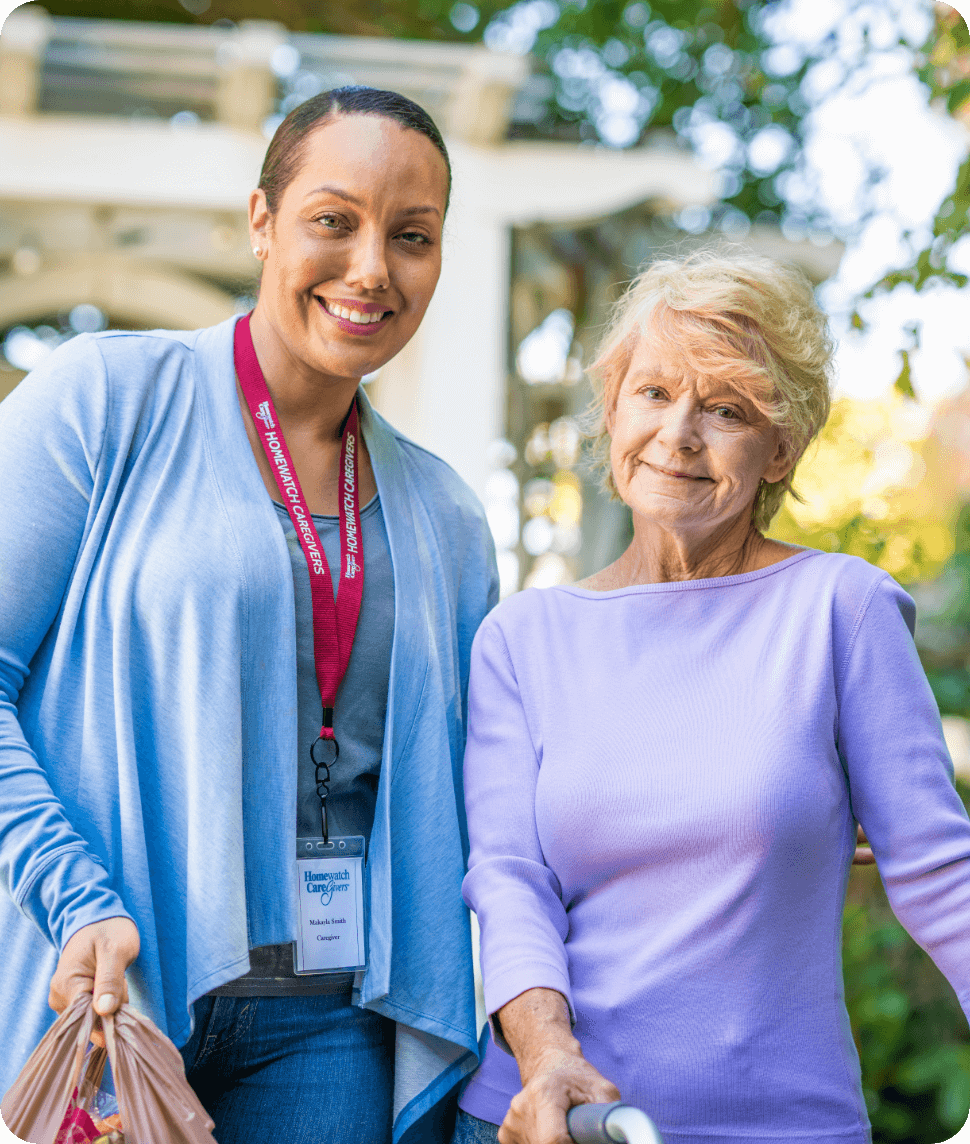 We conduct annual background checks on all local caregivers.

We provide at least 12 hours annually of employee training.

We perform in-person Quality Assurance visits at least every 90 days.

We conduct satisfaction surveys to monitor the level of care provided.

Ready to Speak with an Expert?
Homewatch CareGivers is Here to Help.