Personalized Connected Care
Senior Transportation Services in West Los Angeles
Enabling Independent Living Through Reliable Transportation
At Homewatch CareGivers of West Los Angeles, we understand the significance of maintaining an active and fulfilling lifestyle as you age. Our commitment to providing exceptional transportation services is aimed at enhancing the quality of life for seniors in our community. Whether it's a trip to the doctor's office, a visit to a local park, or a shopping excursion, we're here to ensure that you or your loved ones can enjoy life's moments to the fullest.
Our Comprehensive Senior Transportation Services
We take pride in offering a wide range of senior transportation services that cater to various needs and preferences. Our dedicated team of caregiver employees and caregivers is here to assist you in every way possible. Our services include:
Safe Medication Pick-up
We understand the importance of timely medication pick-up. Our experienced caregivers will ensure that you or your loved one safely reach pharmacies for medication pick-up, providing the support needed to manage health effectively.
Hassle-free Grocery Shopping
Everyday tasks like grocery shopping can become challenging with age. Our caregivers are here to accompany you or handle the shopping on your behalf, making sure you have access to nutritious and delicious meals.
Reliable Medical Appointments
Attending medical and therapy appointments is crucial. Our transportation services encompass safely transporting you to and from these appointments, ensuring you receive the care you need.
Stay Connected with Loved Ones
Maintaining social connections is essential for mental and emotional well-being. We offer transportation for visits to family and friends, religious events, and other gatherings, allowing you to stay engaged with your community.
Engaging in Everyday Activities
Participating in everyday activities fosters independence and general wellness. We're here to support you in activities like shopping, choosing ingredients for meals, and volunteering within your local community.
Nurturing Well-being Every Mile
At Homewatch CareGivers of West Los Angeles, we go beyond traditional in-home caregiving to provide holistic support. We believe that our transportation services play a vital role in promoting overall well-being. Our compassionate caregivers are dedicated to fostering a sense of accomplishment and purpose in your life, ensuring you can enjoy life's experiences with confidence.
Trusted Senior Transportation Near You
When it comes to reliable and compassionate senior transportation services in West Los Angeles, CA, Homewatch CareGivers of West Los Angeles is your trusted partner. Our caregiver employees and caregivers are committed to making each journey comfortable, safe, and enjoyable. Let us help you or your loved ones maintain an independent and active lifestyle.
Need dependable and respectful transportation for seniors? Call (310) 620-1735 or contact us online today to arrange you or your loved one a ride!
Providing the highest quality of care at an affordable cost. Our local caregivers are trained, background-checked, and insured. This is our promise to you.
About Our Caregivers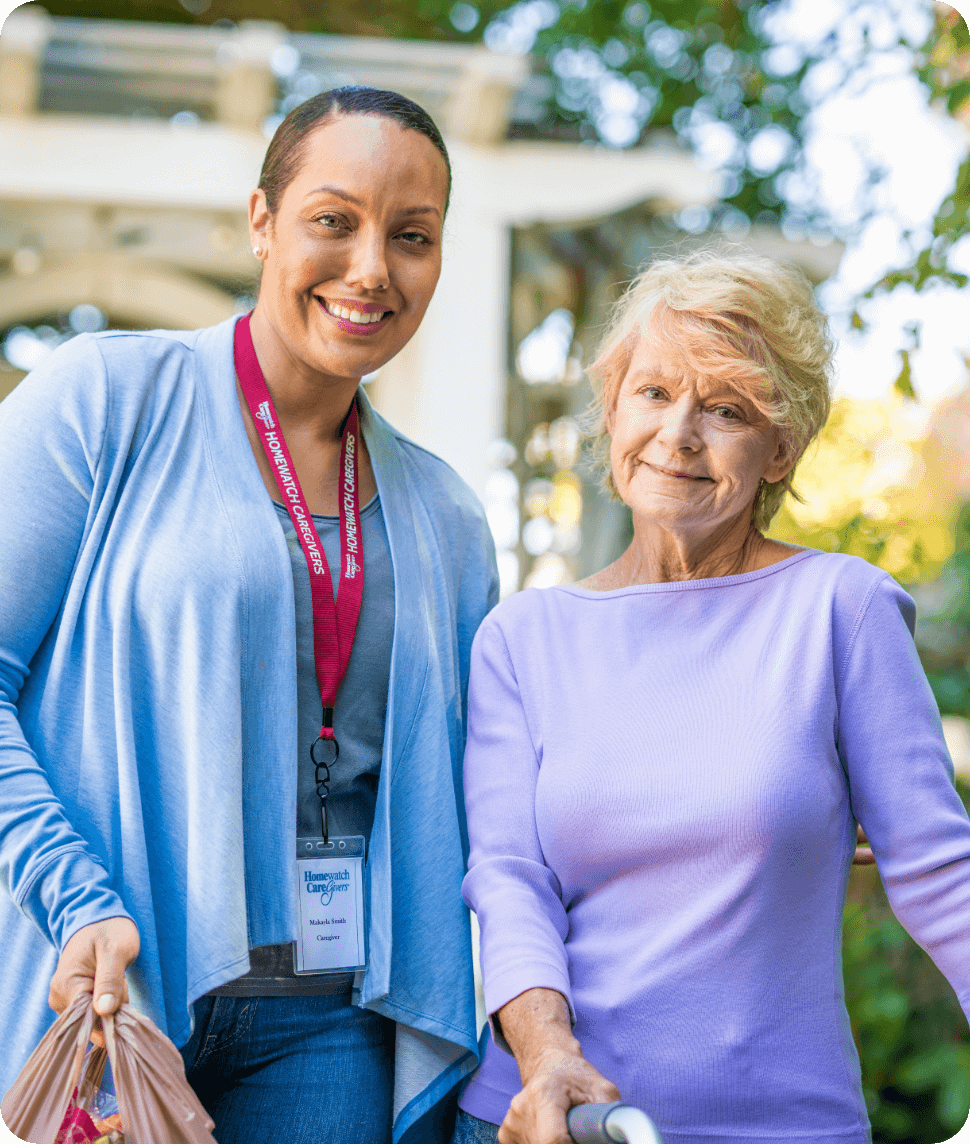 We conduct annual background checks on all local caregivers.

We provide at least 12 hours annually of employee training.

We perform in-person Quality Assurance visits at least every 90 days.

We conduct satisfaction surveys to monitor the level of care provided.

Ready to Speak with an Expert?
Homewatch CareGivers is Here to Help.