Personalized Connected Care
In-Home Respite Care in West Los Angeles
Our Respite Care Services Provide Much-Needed Breaks
Caring for a loved one can be an incredibly rewarding experience, but it can also be physically and emotionally demanding. At Homewatch CareGivers®, we understand that the health and well-being of family caregivers are equally important. That's why we offer reliable and compassionate respite care services, designed to give caregivers the break they need while ensuring their loved ones receive the highest quality of care.
What is In-Home Respite Care?
In-home respite care is a specialized service that allows primary caregivers to take a well-deserved break or attend to other personal obligations.
Our respite care services cover a wide range of support, including:
Companionship: Our caregivers provide meaningful and engaging companionship tailored to the individual's interests and preferences.
Meal Planning and Preparation: We assist with planning and preparing nutritious meals to meet dietary requirements and personal preferences.
Transportation: Our caregivers can provide transportation for appointments, social activities, errands, and more.
Running Errands: We can help with various errands, such as grocery shopping, picking up prescriptions, and other essential tasks.
Light Housekeeping: Our caregivers can assist with light housekeeping duties, ensuring a clean and comfortable living environment.
Laundry and Linen Changes: We help with laundry tasks, including washing, folding, and changing linens.
Pet Care: We understand the importance of pets in our clients' lives and offer assistance with their care.
Our highly trained and compassionate caregivers are available for any duration, whether it's periodic, short-term, or long-term around-the-clock assistance. We aim to provide flexible respite care solutions that fit the unique needs of each caregiver and their loved ones.
Don't wait to recharge! Call (310) 620-1735 or contact us online for respite caregivers near you!
Tailored Respite Care Solutions
At Homewatch CareGivers of West Los Angeles, we understand that different situations call for different types of respite care. Our comprehensive respite care program caters to a range of conditions and circumstances, including:
Senior Care: We provide specialized care and support for older adults, ensuring their safety, comfort, and well-being.
Around-the-Clock Care: Our caregivers are available 24/7 to offer continuous support and assistance as needed.
End-of-Life Care: We offer compassionate end-of-life care, providing comfort and support during this challenging time.
Companion Care: Our caregivers provide companionship and emotional support, helping to combat feelings of loneliness or isolation.
Post-Surgery Care: We assist individuals during their recovery process, ensuring a smooth transition from the hospital to home.
Chronic Condition Care: We have experience in caring for individuals with chronic conditions, including dementia, Alzheimer's disease, and other cognitive impairments.
West LA's Respite Care Specialists at Your Service
When you choose Homewatch CareGivers of West Los Angeles, you not only get the break you need as a caregiver but also the peace of mind that comes with knowing your loved one is in the hands of a trusted and compassionate professional.
If you're in need of respite care services in West Los Angeles, CA, contact us today. You can reach us online or by calling (310) 620-1735 to discuss your unique needs. Let us provide you with the support you deserve.
Providing the highest quality of care at an affordable cost. Our local caregivers are trained, background-checked, and insured. This is our promise to you.
About Our Caregivers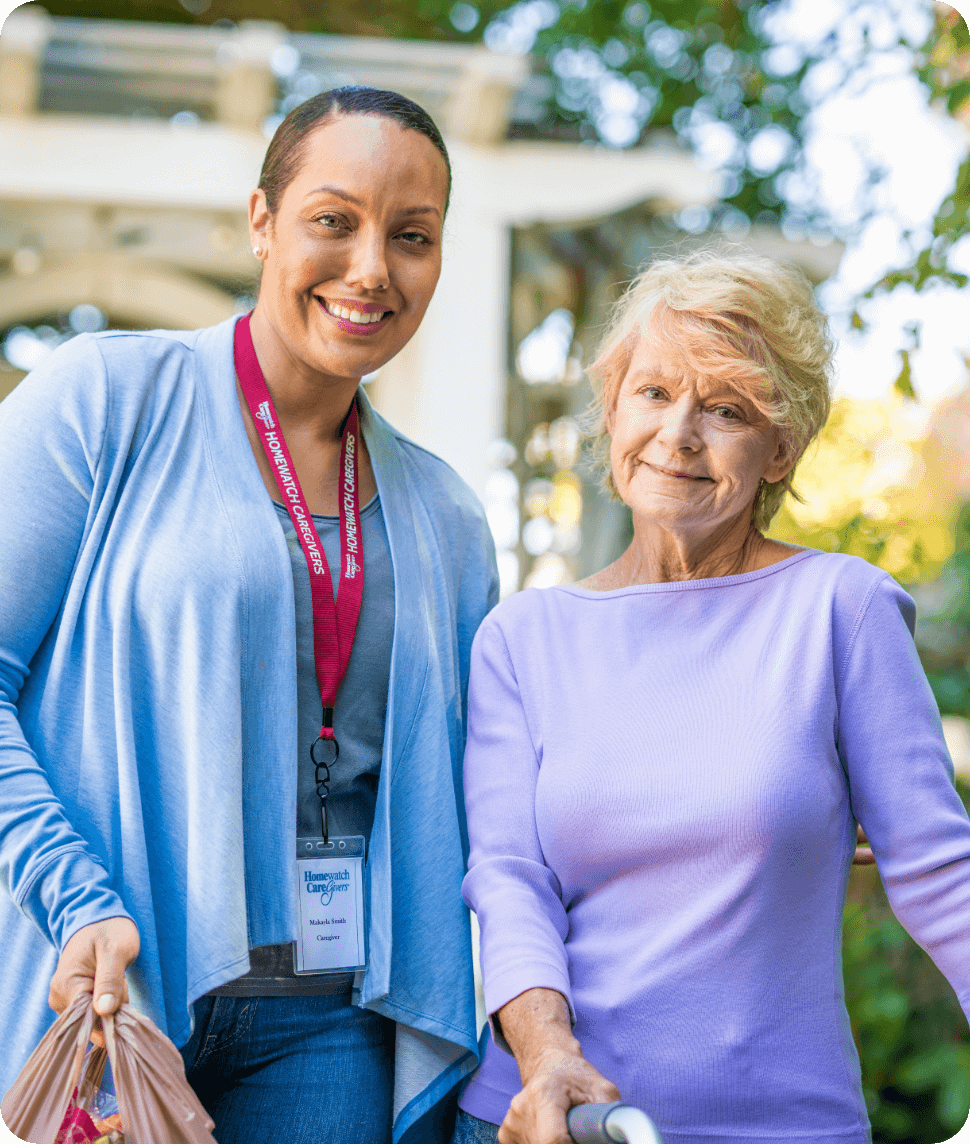 We conduct annual background checks on all local caregivers.

We provide at least 12 hours annually of employee training.

We perform in-person Quality Assurance visits at least every 90 days.

We conduct satisfaction surveys to monitor the level of care provided.

Ready to Speak with an Expert?
Homewatch CareGivers is Here to Help.