Personalized Connected Care
Los Angeles Alzheimer's Care
Compassionate Alzheimer's Care in Los Angeles
When you have a loved one who has Alzheimer's, you want to make sure that they receive the care and help they need. At Homewatch CareGivers, we provide families in Los Angeles with compassionate and comprehensive Alzheimer's care. Our trained caregivers provide services that care for them as a whole person, not just their condition. We deliver the compassionate care your family member needs to help them as the disease continues to develop and begins to interfere with their daily life. Let our family help yours.
For Alzheimer's Care Near You, contact our Los Angeles in-home caregivers today at (310) 620-1735 for an estimate!
What Is Alzheimer's Disease?
Alzheimer's affects more than five million Americans across the country. It is a type of dementia that affects a person's memory and judgment, gradually causing it to decline. This happens because it causes brain cells to degenerate and die. Physical deterioration and impairment can also occur as the disease significantly progresses. If your loved one is dealing with Alzheimer's, they may begin to show signs of troubling symptoms. When these signs appear, your loved one needs access to qualified care.
Signs and symptoms of Alzheimer's progression include the following:
Changes in mood and personality
Confusion with time and place
Decreased or poor judgment
Difficulty completing familiar tasks
Difficulty planning and problem-solving
Memory loss that disrupts daily life
Misplacing items
Problems speaking or writing
Trouble understanding visual images
For in-home Alzheimer's care in Los Angeles, reach out to our caregivers online. You can also call us at (310) 620-1735.
Benefits Of In-Home Alzheimer's Care
At Homewatch CareGivers of West Los Angeles, we understand how difficult it can be to provide quality Alzheimer's care for a loved one in the home. That is why we are committed to giving our clients peace of mind and assurance that they will receive the best possible care.
Choosing in-home Alzheimer's care can provide immense benefits. Our experienced caregivers provide:
Assistance with activities of daily living in a supportive environment, while also providing physical, mental, and emotional support.

Safety for your loved one in the home.

Help with empowering daily tasks to promote independence.

Services tailored to the individual needs of you and your loved one.

Comfort and familiarity of home which helps to lessen disorientation.
In-home Alzheimer's care provides family members with the comfort that their loved ones can be taken care of by professionals who understand the complexities of this disease. With Homewatch CareGivers of West Los Angeles, you can rest assured knowing your loved one is receiving the excellent care they deserve.
Los Angeles Alzheimer's Care Near You
If your loved one has Alzheimer's our compassionate caregivers are ready to help you. Our team of caregivers is made of licensed and trained professionals that specialize in caring for people with Alzheimer's. We ensure that our trained professionals not only provide high-quality care, but also develop healthy relationships. We provide care that supports your loved one's social, physical, mental, and psychological needs. The people in our care enjoy spending time with our team of professionals while retaining as much independence as they are able.
Contact our Los Angeles Alzheimer's caregivers today at (310) 620-1735 to learn more about our services!
Providing the highest quality of care at an affordable cost. Our local caregivers are trained, background-checked, and insured. This is our promise to you.
About Our Caregivers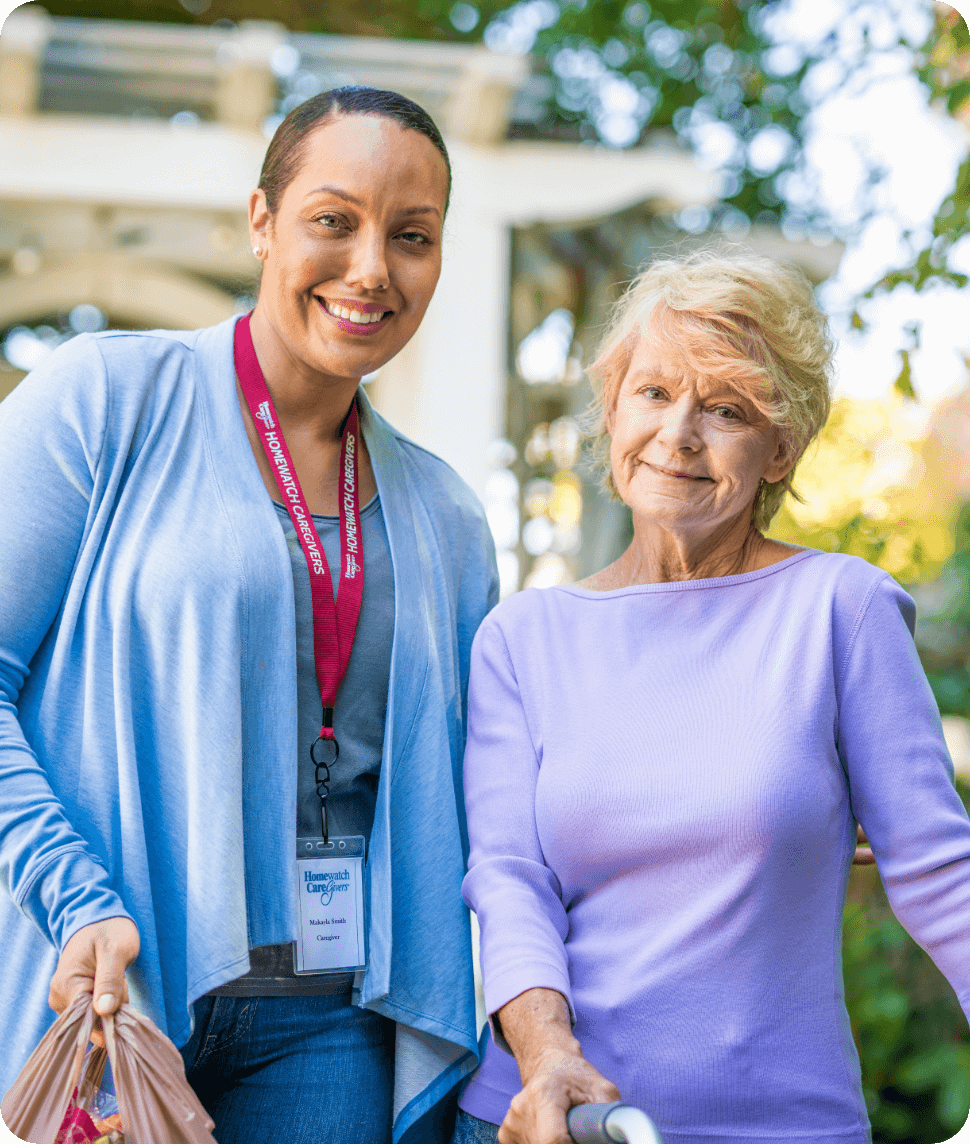 We conduct annual background checks on all local caregivers.

We provide at least 12 hours annually of employee training.

We perform in-person Quality Assurance visits at least every 90 days.

We conduct satisfaction surveys to monitor the level of care provided.

Ready to Speak with an Expert?
Homewatch CareGivers is Here to Help.