About Homewatch CareGivers of Columbus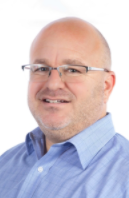 I was in sixth grade and sitting in one of my favorite classes, art. We were waiting for some pottery to dry from the kiln, and Mr. Neal, our art teacher, started telling us about a famous artist named Vincent Van Gogh. He passed around a large, coffee-table book (this was well before the days of power points!) with some of Van Gogh's most famous masterpieces-- the Starry Night, the Night Cafe, the Potato Eaters, and a host of others. Mr. Neal was explaining the significance of all these, but one, in particular, caught my eye-- Self-Portrait with Bandaged Ear. Mr. Neal told the class how Van Gogh was a genius but at the same time was mentally unstable. One day, in a fit of rage and frustration, Vincent Van Gogh cut off his own ear and tried to give it away to someone. The class, including myself, was speechless. Who cuts off their own ear? Why would anyone do such a thing? How could someone this crazy be such a famous artist? These questions stuck with me for some time to come.
The whole story stayed with me, and many years later, I learned more about Van Gogh along with his paintings and his troubled life. The man was a true genius; the amount of material he could include in a single painting was awe-inspiring. Not only could he tell a story on a canvas, but he could also actually convey emotions through his paintings. Van Gogh did so much more than just paint a pretty picture-- he invoked emotions from the person viewing his works. But what fascinated me the most was the fact that this genius had various psychological disorders. He spent time in an "insane asylum" (what facilities were called at the time) in the south of France. After being released from the asylum, Van Gogh moved away because he was not accepted in the community. Van Gogh wasn't seen as a great artist, he was seen as a crazy person that was nothing more than a drain on society. No town wanted Van Gogh; he was called an unstable lunatic that was just looking for trouble.
When I dove deeper into Van Gogh's troubled history, something really struck a chord with me. Here was one of the most talented artists to have ever walked on the planet, and his works were never appreciated while he was alive. He died nearly anonymous, penniless, and unfulfilled. His works wouldn't gain notoriety until well after his death. The primary reason his works were never noticed and appreciated for their genius was that Van Gogh was seen as "crazy." Although the term hadn't been coined yet, if Van Gogh were alive today, he most likely would have been diagnosed as being on the Autism Spectrum. And it is precisely because of this that Van Gogh was never appreciated during his lifetime.
When I fully realized the entire story of Van Gogh's life, it saddened me to no end. Here was one of the most brilliant geniuses of all time, and no one noticed because he was "crazy." But his "craziness" turned out not to be crazy at all- he was a genius, and he was able to express and feel things that most people are unable to. The hundreds of people in Van Gogh's life only saw a mentally unstable man. How could the world not recognize a true genius while he was alive? The answer was really quite simple; they saw his psychological disorders instead of his true genius.
As I grew older, I realized that we as a society have come a long way (we no longer have "insane asylums" thankfully), but we still have quite a way to go. There are countless people out there today who are on the Autism spectrum or who suffer from some type of disorder, and we let this define who they are. What if we have dozens of Van Goghs in society today, but we are blind to see them because we are only seeing their disability? It's a frightening thought.
That day in sixth-grade art class still haunts me today and is one of the primary reasons I started Homewatch CareGivers back in 2003. We may not find the next Van Gogh, but what if people start seeing a person as an individual rather than someone with Autism? What if we work with people who have a latent talent but were never discovered because of the fact they are on the Autism Spectrum? What if we can change someone's life by simply changing how others perceive them? We need to allow people to express who they truly are while giving others around them the opportunity to see the individual and not the disability. Having a company that works with people with developmental disabilities means so much more than just helping those in need. We have the ability to better people's lives and change how some in society view those with disabilities. Because of the work Homewatch CareGivers does daily, our clients can express their true selves and can showcase their passions and talents to everyone around them. We simply can't afford to let another Van Gogh go unrecognized. We must see people for who they really are and appreciate all they have to offer. So yes, we provide "caregivers" to our "clients," but what we really are doing is offering individuals the opportunity to be their true selves, and this is what brings out my passion each and every day.