Personalized Connected Care
Comprehensive After Surgery Care in Naperville, IL
Your Trusted Partner for Postoperative Recovery
At Homewatch CareGivers of Naperville, our commitment goes beyond being a mere service provider; we are your caring and reliable partner on the path to post-surgery recovery and home care. We understand that undergoing surgery can be an emotionally and physically overwhelming experience, which is precisely why we are dedicated to offering you or your family member the utmost level of support, care, and understanding throughout this critical journey.
With our comprehensive post-surgery care services, you can have confidence that you'll be on the path to a speedy and successful recovery, all in the comfort of your own home.
Don't hesitate to discover the difference in post-surgery care in Naperville, IL. Contact us today at (331) 214-3272 or online to arrange your personalized recovery plan and take the first step towards a healthier tomorrow.
Why Choose Us for Post-Surgery Care?
Our dedicated caregiving team is committed to working closely with you to ensure your post-surgical journey is as smooth and comfortable as possible. Whether you need assistance with medication management, wound care, physical therapy, or just a friendly face for emotional support, we're available 24/7.
Your well-being is our top priority, and we take pride in delivering the highest quality of care customized to your unique needs. Rest assured, you're not alone on this path to healing; we're here to support you every step of the way.
Our Post-Surgery Care Services
In Naperville, IL, and the surrounding areas, we offer a range of comprehensive services to assist your loved ones during their post-operative recovery journey.
Our services include:
Transportation: Reliable transportation to and from post-operative follow-up appointments.
Errand Assistance: Help with prescription pickups, grocery shopping, and other essential errands, ensuring a hassle-free experience.
Medication Management: Medication reminders to ensure adherence to prescribed treatment plans.
Meal Planning and Preparation: Assistance with meal planning and preparation for nutritious and balanced meals.
Communication Support: Facilitation of authorized communication with healthcare providers and loved ones, keeping everyone informed and connected.
We understand that juggling work, family, and other commitments can make post-surgery care challenging. Our mission is to provide you and your family with the peace of mind you deserve, knowing your loved one is in capable and compassionate hands.
Contact us today for more information about our post-surgery care services by calling (331) 214-3272 or booking an appointment with us online. We look forward to serving you!
Homewatch CareGivers of Naperville
331-214-3272
Schedule a Consult Call

Providing the highest quality of care at an affordable cost. Our local caregivers are trained, background-checked, and insured. This is our promise to you.
About Our Caregivers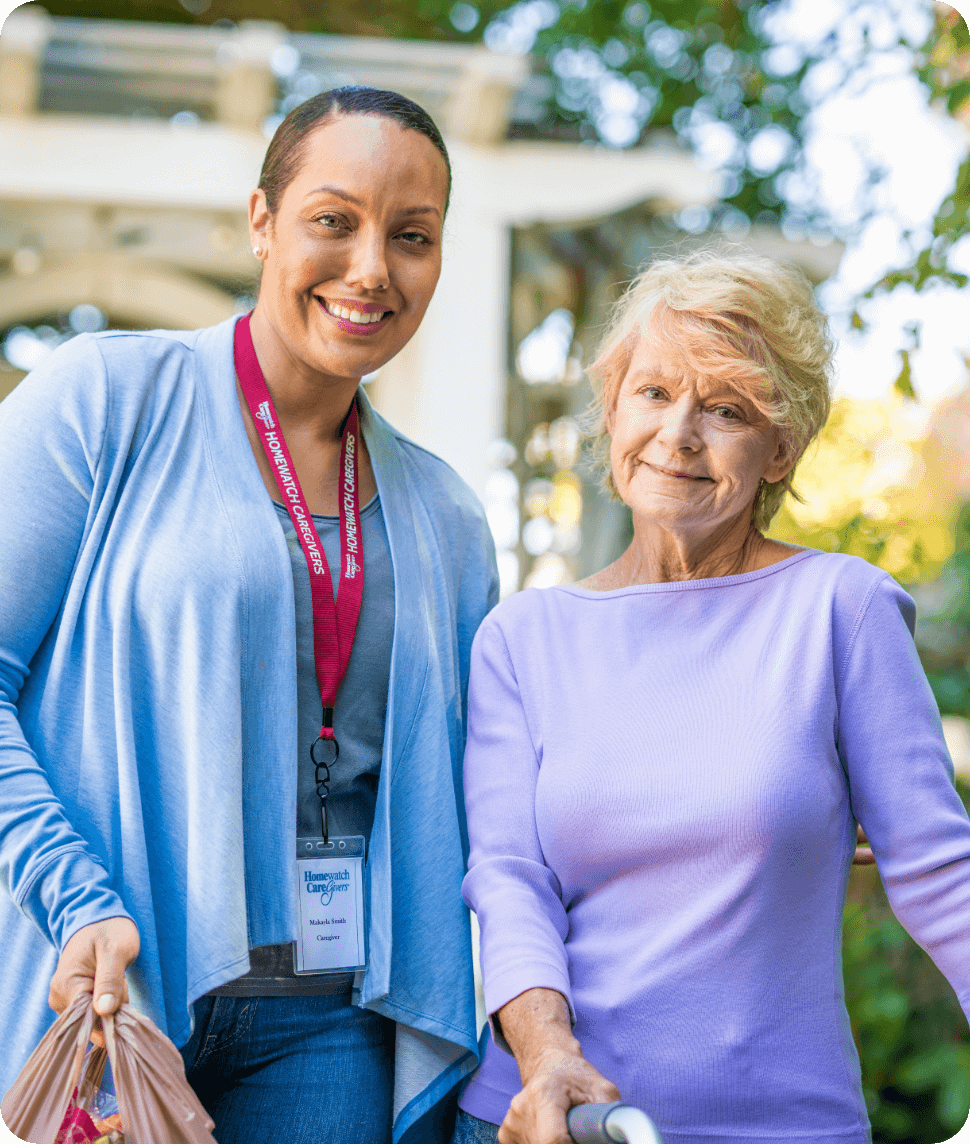 We conduct annual background checks on all local caregivers.

We provide at least 12 hours annually of employee training.

We perform in-person Quality Assurance visits at least every 90 days.

We conduct satisfaction surveys to monitor the level of care provided.

Ready to Speak with an Expert?
Homewatch CareGivers is Here to Help.