Personalized Connected Care
Veteran Care in Naperville, IL
In-Home Veteran Care Near you
In Naperville, IL, Homewatch CareGivers honors our nation's veterans with specialized in-home care services tailored to their unique needs. The U.S. Census Bureau reports approximately 19 million veterans aged 18 and older, with over 13 million being 50 years or older. As these esteemed individuals age, their preference for independent living in familiar surroundings becomes paramount. However, many may eventually require assistance with daily activities.
VA Benefits for In-Home Care
Veterans may be eligible for valuable VA in-home care benefits, specifically the VA Aid and Attendance or Housebound Allowance programs. These benefits offer financial support for a range of essential in-home care services. It's crucial to consult with the VA to confirm eligibility for these invaluable benefits.
At Homewatch CareGivers of Naperville, we take a collaborative approach to veteran home care. We involve not only the individual receiving care but also their closest family members in making decisions about their care plan.
Learn more about specialized care we provide to veterans in Naperville by calling (331) 214-3272 or schedule a free care assessment now!
In-Home Care We Offer to Veterans
Our comprehensive range of services for veterans includes:
Assistance with Activities of Daily Living (ADLs):
Mobility support to prevent skin issues and bedsores
Bathing, ensuring cleanliness and comfort
Dressing and grooming to promote dignity and well-being
Providing balanced nutrition and hydration for optimal health
Enhancing bathroom safety, especially with toileting assistance
Instrumental Activities of Daily Living (IADLs):
Meal planning, shopping, and preparation of nutritious dishes
Housekeeping tasks and laundry to maintain a clean, organized environment
Medication management to ensure timely and correct dosages
Setting up technology for seamless connection with loved ones
Safe transportation for medical appointments and social outings
At Homewatch CareGivers, our mission is clear: to empower and care for individuals through customized social engagement. Beyond tasks, we build meaningful connections that enhance overall well-being.
Recognizing that a veteran's spouse often serves as the primary caregiver, we understand the additional challenges they may face. Our team at Homewatch CareGivers is ready to provide invaluable family caregiver support. Whether it's daily assistance or occasional respite, our compassionate caregivers are here to meet the household's needs.
In Naperville, IL, Homewatch CareGivers stands ready to provide specialized in-home care services for our esteemed veterans and their families.
Homewatch CareGivers of Naperville
331-214-3272
Schedule a Consult Call

Providing the highest quality of care at an affordable cost. Our local caregivers are trained, background-checked, and insured. This is our promise to you.
About Our Caregivers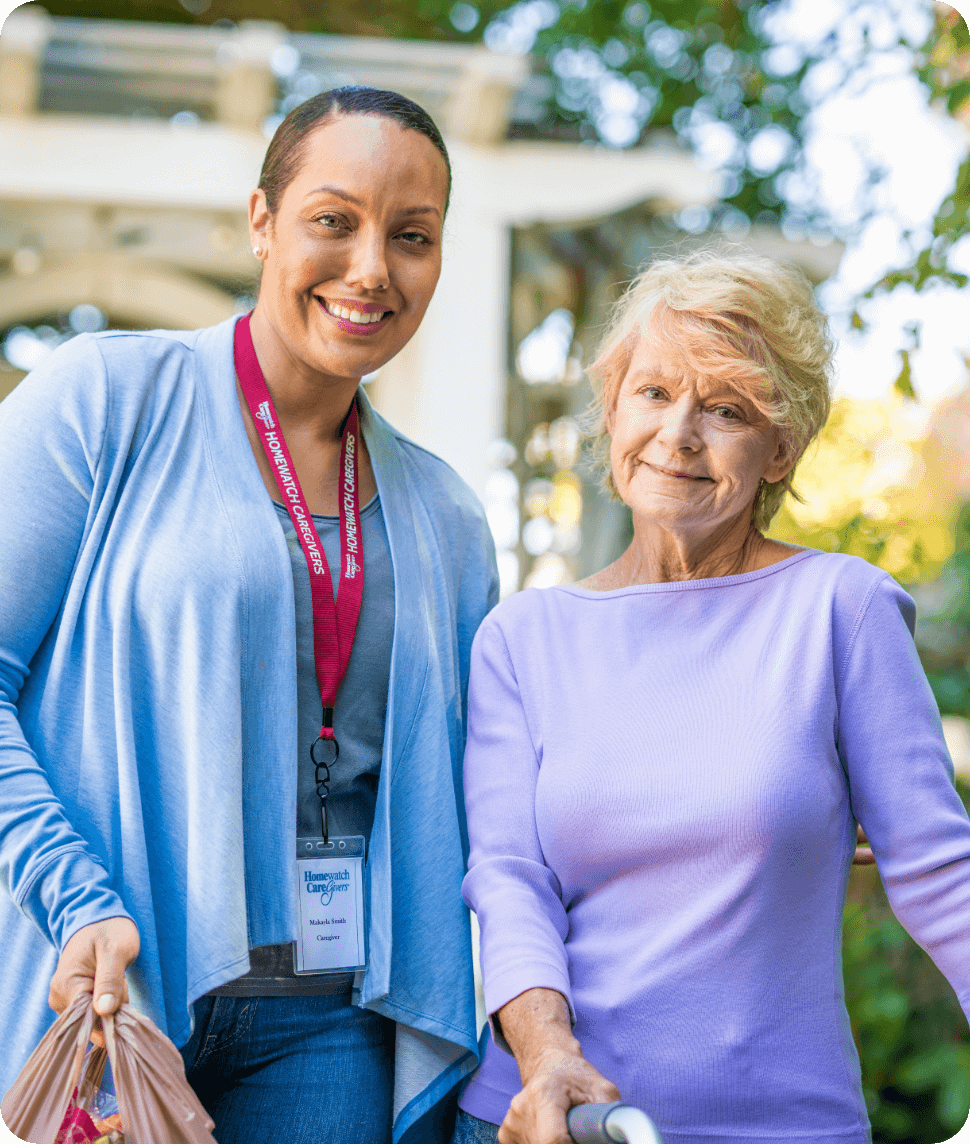 We conduct annual background checks on all local caregivers.

We provide at least 12 hours annually of employee training.

We perform in-person Quality Assurance visits at least every 90 days.

We conduct satisfaction surveys to monitor the level of care provided.

Ready to Speak with an Expert?
Homewatch CareGivers is Here to Help.