Personalized Connected Care
Companion Care Services in Naperville, IL
At Homewatch CareGivers of Naperville, we understand the significance of companionship in our clients' lives. Our companion care service is thoughtfully designed to provide constant companionship and emotional support, ensuring that your loved ones never have to feel alone or isolated.
Our caregivers are not just there to assist with tasks; they're also dedicated to creating meaningful connections, engaging in conversations, and fostering a warm and caring environment that promotes mental and emotional well-being. Your loved one's happiness and comfort are our top priorities, and we're committed to enhancing their overall quality of life.
Discover the enriching benefits of companion care in Naperville, IL, and ensure your loved one enjoys the companionship they deserve. Contact us by calling (331) 214-3272 or reach out online to provide the warmth and support they need for a happier and more fulfilling life.
What is Companion Care?
Companion care refers to emotional support and companionship for seniors who are generally healthy and want to remain independent at home. Our caregivers do not just provide physical assistance, but they also form close bonds with our clients, engaging them in various activities such as conversation, reading, games, walks, trips, meals, and more.
The Benefits of Companion Care
Companion care is about more than just being there; it's about building connections that can genuinely improve an individual's well-being by fostering emotional support and promoting physical and mental health.
Better Emotional Health: Regular interaction and companionship can significantly reduce feelings of loneliness and depression in seniors.
Mental Stimulation: Engaging in conversations and activities keeps the mind sharp while promoting mental health.
Inspire Physical Activity: A companion can encourage regular movement whether it's a gentle walk or simple indoor exercises tailored for seniors.
Safety Assurance: Having someone around provides an extra level of safety for your loved one at home especially if they are prone to falls or forgetfulness.
Incorporating companion care into your loved one's life is not just about fulfilling essential needs; it's about providing support that encompasses emotional, mental, and physical well-being. It's a compassionate choice that can significantly enhance their quality of life, promoting happiness and independence.
If you're interested in learning more about how Homewatch CareGivers of Naperville companion care services, please do not hesitate to get in touch with us. You can learn more by calling (331) 214-3272 or reaching out online to learn more. We look forward to providing the companionship and care that your loved ones deserve.
Homewatch CareGivers of Naperville
331-214-3272
Schedule a Consult Call

Providing the highest quality of care at an affordable cost. Our local caregivers are trained, background-checked, and insured. This is our promise to you.
About Our Caregivers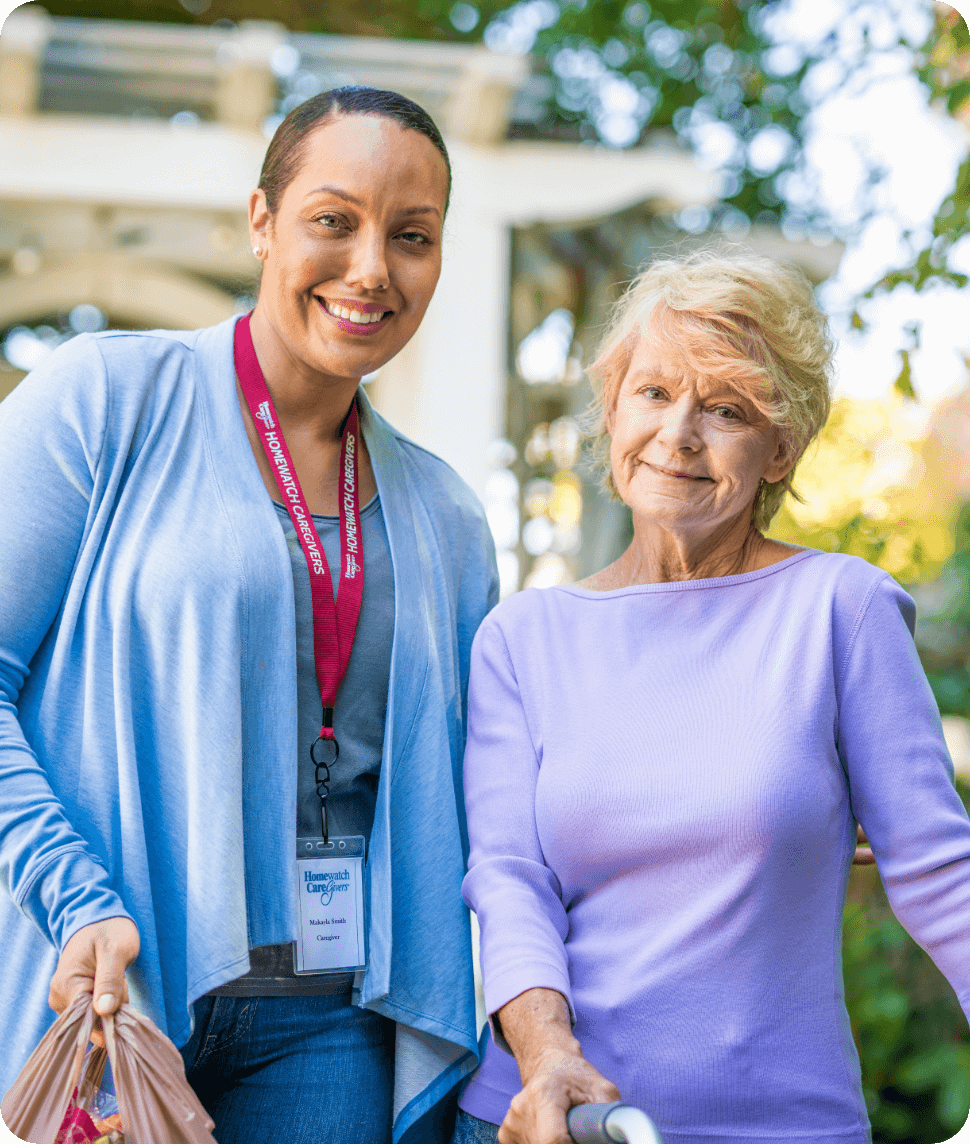 We conduct annual background checks on all local caregivers.

We provide at least 12 hours annually of employee training.

We perform in-person Quality Assurance visits at least every 90 days.

We conduct satisfaction surveys to monitor the level of care provided.

Ready to Speak with an Expert?
Homewatch CareGivers is Here to Help.