Making in-depth connected relationships within the home care environment is the greatest reward for becoming an in-home caregiver. During these COVID times, more families are choosing in-home care vs. community living. And … caregivers are demonstrating their commitment as frontline workers.
Homewatch CareGivers of North Dallas (HWCG) is looking for caregivers to join their growing team and help bring their unique care philosophy to life. Developing enriching, meaningful relationships with clients is especially rewarding. Clients often require assistance with activities of daily living, but also want to stay connected with the outside world through social activities, appointments, and errands. The role of a caregiver helps them to live life to their fullest. This position allows for a full scope of interaction with the client in their home including assistance with their activities of daily living, maintaining their home environment, and keeping them engaged with the outside world. HWCG uses a new Care smart phone app to keep track of client care plans, work schedules, changes in ADL status and outcomes, shift responsibilities, communications with the office, family and much more.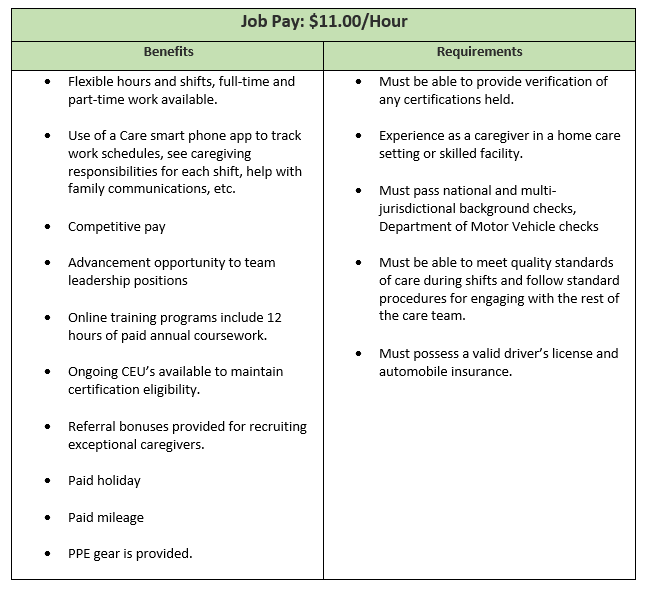 HWCG adheres to healthcare COVID protocols to keep all clients and caregivers healthy and safe.
Click here to apply!