Personalized Connected Care
About Homewatch CareGivers of Southfield
I'm Maryam Daniel, owner of Homewatch CareGivers of Southfield, serving southern Oakland county communities: Farmington/Farmington Hills, Southfield, Huntington Woods, Berkley, and Oak Park. My professional background includes 20+ years in engineering and supply chain management but I became interested in home care a few years ago after my grandmother in Tennessee, started falling at home. My mother and her siblings struggled to find care alternatives to a nursing home. I began researching and educating myself on the home care industry, but ultimately decided to stay in the corporate world.
Fast forward about four years and I began to reassess what matters to me. When restrictions prevented families like mine from visiting loved ones who live in facilities, I realized I want to be part of a solution. The person-centered approach to care we have at Homewatch CareGivers really resonates with me and I know it will with you too. Choosing an agency can be a daunting and deeply personal task. The new Homewatch CareGivers of Southfield stands ready to assist you with finding the best solution for you or your loved ones.
The number one priority of Homewatch CareGivers of Southfield will always be to keep you or your loved one safely at home.
Recent Client Testimonial
Good morning Ms. Daniel,
I'm writing to inform you of how very impressed OUR FAMILY is with Homewatch Caregivers of Southfield.
My mom is BACK in the hospital after being discharged for 2 days. When I recognized my mom needed more assistance than I was knowledgeable enough to give, I immediately called Mrs. King. She arrived very quickly and calmed a stressed family. We transported mom WITH MRS. KING'S ASSISTANCE TO OUR HOSPITAL OF CHOICE. (Oh yeah, with mom's first hospitalization...Mrs. King was at the hospital when I arrived at ER)!
Mrs. King is more than a caregiver for my mom. She was texting me religiously for updates and has been able to visit mom on several days allowing us time to catch up on things that were going neglected at our homes. Mrs. King has become a girlfriend/companion for mom. She gets info from mom of mom's desires and shares it with us. I had NO idea that mom wanted to put up Christmas stockings for her great grandchildren BUT since being informed by Mrs. King...I know!!!
I can't say ENOUGH to let you know how PLEASED we are with MRS.KING. As I said before...I WOULD NOT GIVE MRS. KING UP FOR A MILLION DOLLARS! SHE IS PRICELESS AND WE LOVE HER!
Please let Mrs. King know how much we appreciate her and we can tell that mom is more than a client to her!!!!
Providing the highest quality of care at an affordable cost. Our local caregivers are trained, background-checked, and insured. This is our promise to you.
About Our Caregivers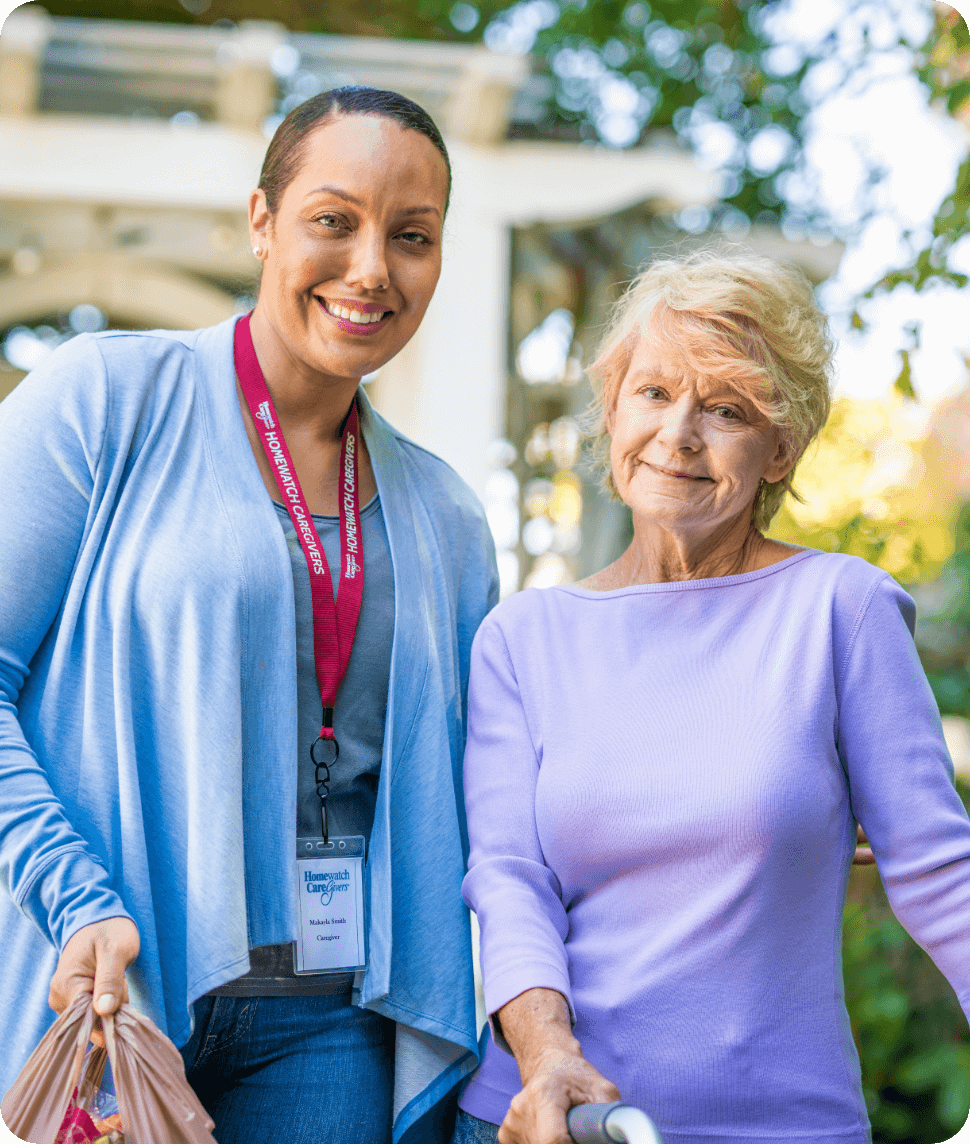 We conduct annual background checks on all local caregivers.

We provide at least 12 hours annually of employee training.

We perform in-person Quality Assurance visits at least every 90 days.

We conduct satisfaction surveys to monitor the level of care provided.

Ready to Speak with an Expert?
Homewatch CareGivers is Here to Help.