Personalized Connected Care
Exceptional Home Care Services in Pinellas Park, Florida: A Beacon of Support and Compassion
Welcome to Homewatch CareGivers of St. Pete Beach
Located near Pinellas Park, Florida, Homewatch CareGivers of St. Pete Beach is proud to offer a wide range of home care services, designed to support, empower, and enrich the lives of seniors and their families. Our team of dedicated caregivers is committed to providing the highest quality of care, ensuring that every client feels valued, respected, and truly cared for.
Tailored Care Services for a Diverse Community
Main Services:
24-Hour Care: Our around-the-clock services guarantee continuous support and peace of mind, ensuring that your loved ones are never alone.
Companion Care: We offer companionship and emotional support, fostering meaningful connections that enhance the quality of life for our seniors.
Chronic Conditions Care: Our experienced caregivers are skilled in managing the unique challenges of various chronic conditions, providing specialized attention and care.
Dementia Care: We understand the complexities of dementia care and offer tailored services to support individuals affected by this condition, as well as their families.
Elder Care: Our elder care services are designed to promote independence, dignity, and comfort in the golden years.
Personal Care: Daily living activities can become challenging as one ages or faces health issues. Our personal care services include assistance with bathing, dressing, grooming, and other personal needs, ensuring that individuals can live comfortably and safely at home.
Additional Services:
At Homewatch CareGivers of St. Pete Beach, we understand that the needs of our community are diverse and ever-changing. That's why we offer a comprehensive range of services, designed to meet the unique demands of every individual and family we serve. In addition to our main services, we provide:
After Surgery Care: The period following surgery is critical for recovery, and our caregivers are here to ensure a safe and comfortable healing process at home. We assist with medication management, mobility, and personal care, all while monitoring for any signs of complications.
After Hospital Care: Transitioning back home after a hospital stay can be challenging. Our team provides the necessary support to bridge the gap between hospital and home, helping to prevent rehospitalization and ensuring a smooth recovery.
Back-Up Care: Emergencies and unexpected situations can arise at any time. With our back-up care services, we ensure that you have a reliable and trusted support system ready to step in when you need it the most.
Respite Care: Caregiving can be demanding, and everyone needs a break sometimes. Our respite care services offer family caregivers the opportunity to rest and recharge, knowing that their loved ones are in good hands.
Palliative Care: For individuals facing serious illnesses, our palliative care services provide an extra layer of support, focusing on relieving symptoms and improving quality of life.
The Homewatch CareGivers Difference: A Commitment to Excellence
At Homewatch CareGivers of St. Pete Beach, we stand out in the crowded field of home care services by adhering to a philosophy and practice that sets us apart from the rest. Our commitment to excellence, compassion, and tailored care is evident in every interaction and every service we provide.
Expertly Trained Caregivers
Our caregivers are at the heart of the Homewatch CareGivers of St. Pete Beach difference. We understand that entrusting the care of a loved one to someone else is a significant decision, and we do not take this responsibility lightly. Our caregivers go through a rigorous selection process and comprehensive training program to ensure they meet our high standards of care.
We invest in continuous education and training for our caregivers, keeping them updated on the latest in care practices and health trends. They are equipped to handle a variety of conditions and scenarios, ensuring that your loved ones receive the highest level of care possible.
A Person-Centered Approach
We believe in a person-centered approach to care. This means that we tailor our services to meet the unique needs, preferences, and personality of each individual we serve. We take the time to get to know our clients and their families, creating personalized care plans that address both the physical and emotional aspects of care.
Building Relationships
The Homewatch CareGivers of St. Pete Beach difference is also evident in the relationships we build with our clients and their families. We believe in creating connections that go beyond the caregiver-client dynamic. Our caregivers are compassionate, empathetic, and genuinely care about the well-being of each individual they serve.
Quality Assurance
Our commitment to quality does not stop at caregiver training and relationship building. We have implemented rigorous quality assurance measures to ensure that our services consistently meet and exceed the expectations of our clients. Regular check-ins, personalized updates, and open lines of communication ensure that families are always in the loop and confident in the care their loved ones are receiving.
Serving Pinellas Park and Beyond
Comprehensive Service Area:
Whether you're searching for "24-hour caregiver near me," "live-in caregiver," or "in-home elder care services," Homewatch CareGivers of St. Pete Beach has you covered. Our service area extends to St Petersburg, Seminole, Gulfport, Largo, Redington Shores, Indian Shores, Belleair Beach, Clearwater Beach, Tierra Verde, and other surrounding towns, ensuring that quality care is always within reach.
A Deep Dive into Our Values and Vision: About Us
Homewatch CareGivers of St. Pete Beach is more than just a service provider; we are a community of caregivers deeply committed to making a difference. Our roots in the home care industry extend over decades, and our mission has always been clear: to provide comprehensive, compassionate care that truly enriches the lives of those we serve. We believe that caregiving is a calling, and we approach every day with a sense of purpose and dedication.
Reach Out Today
Discover the Homewatch CareGivers of St. Pete Beach difference for yourself. Contact us today to learn more about our services, discuss your unique needs, and find out how we can support you and your loved ones on the journey of caregiving. Your peace of mind, health, and overall well-being are our top priorities. Welcome to compassionate care, welcome to Homewatch CareGivers of St. Pete Beach.
Providing the highest quality of care at an affordable cost. Our local caregivers are trained, background-checked, and insured. This is our promise to you.
About Our Caregivers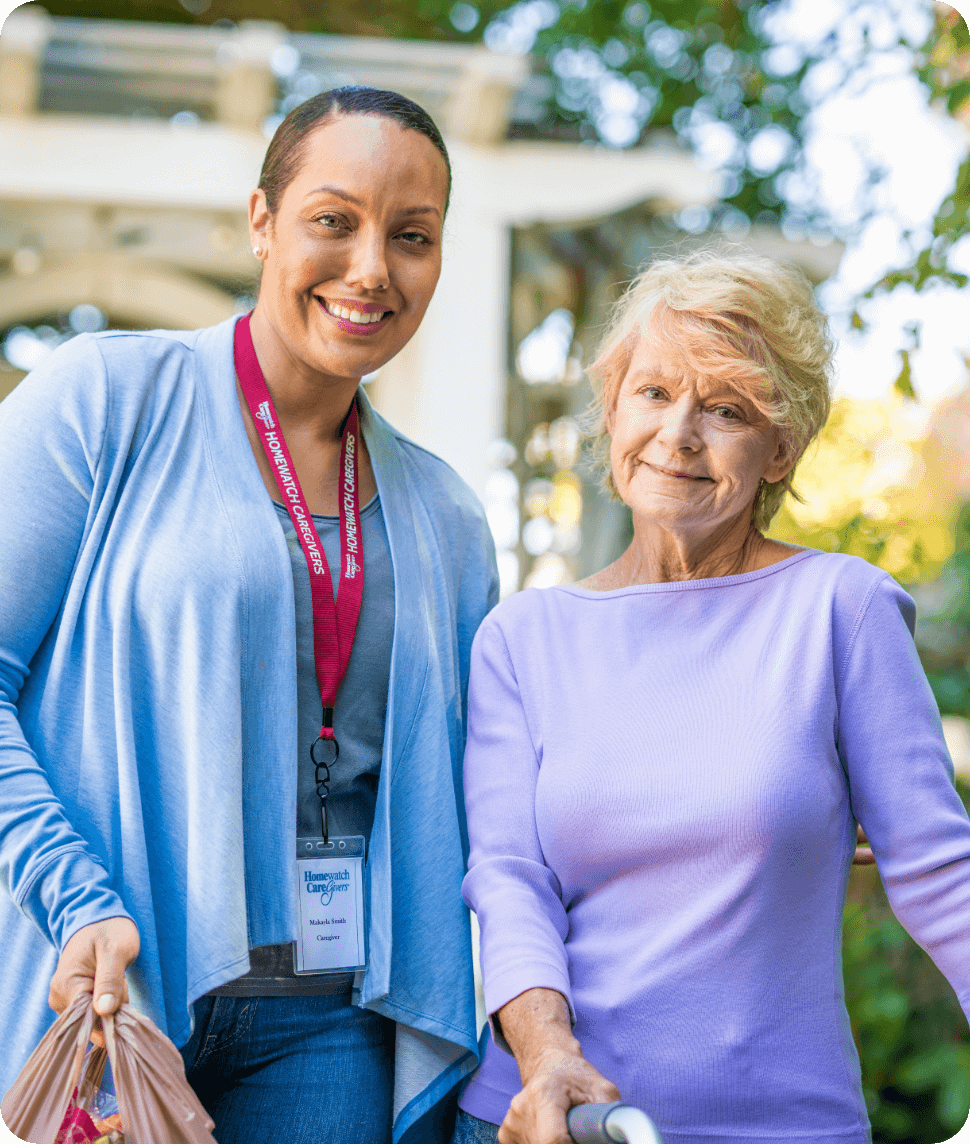 We conduct annual background checks on all local caregivers.

We provide at least 12 hours annually of employee training.

We perform in-person Quality Assurance visits at least every 90 days.

We conduct satisfaction surveys to monitor the level of care provided.

Ready to Speak with an Expert?
Homewatch CareGivers is Here to Help.