Personalized Connected Care
Providing Unparalleled Home Care Services in Gulfport, Florida
Embracing the Community with Compassion and Expertise
In Gulfport, Florida, Homewatch CareGivers of St. Pete Beach is synonymous with unparalleled compassion and expertise in the field of home care services. Our team is deeply integrated into the community, understanding its unique needs and dynamics, which allows us to provide tailored care that truly makes a difference. Every interaction with our clients and their families is imbued with a genuine sense of care and a desire to improve their quality of life.
Our caregivers are not just professionals; they are compassionate individuals who have chosen this path because of their innate desire to help and support others. They bring warmth, understanding, and a reassuring presence into the homes of those they care for. This compassionate approach is what sets us apart and fosters strong, trusting relationships with our clients.
In addition to compassion, expertise is a cornerstone of our services. Our team is well-versed in the intricacies of home care, ensuring that we provide top-notch services that meet and exceed industry standards. We understand that expertise builds confidence, and our clients and their families can rest assured knowing that they are in capable and knowledgeable hands.
24-Hour Care: Ensuring Safety Around the Clock
Our 24-hour caregiver services ensure that your loved ones have the support and assistance they need at all hours. This continuous care is crucial for individuals with severe health conditions, mobility issues, or those who require constant supervision. Our dedicated team works in shifts to provide uninterrupted care, guaranteeing safety and peace of mind for both clients and their families.
Companion Care: Building Connections, Enhancing Lives
The power of human connection cannot be overstated, especially for the elderly. Our companion care services focus on building meaningful relationships, providing social interaction, and encouraging engagement in activities that bring joy and fulfillment. Whether it's sharing stories, playing games, or simply enjoying each other's company, our caregivers are there to provide warmth and companionship.
Chronic Conditions Care: Specialized Support for Complex Needs
Dealing with chronic conditions requires a specialized approach to care. Our team is trained to manage various chronic conditions, providing tailored support to enhance quality of life and ease the daily challenges associated with these conditions. From medication management to personalized care plans, we ensure that every aspect of care is addressed with precision and compassion.
Dementia Care: Nurturing Memory, Preserving Dignity
Our in-home Dementia/Alzheimer's care services provide specialized support for individuals dealing with memory loss and cognitive impairments. We focus on creating a safe, supportive environment, incorporating activities that stimulate cognitive function, and establishing routines that provide stability and familiarity.
Elder Care: Honoring the Golden Years
Elder care is at the heart of our services, providing comprehensive support to enhance the lives of seniors. From assistance with daily activities to providing companionship and emotional support, our goal is to ensure that the golden years are lived with dignity, joy, and fulfillment.
Extending Our Services to Meet Every Need
Beyond our focused services, we offer an extensive range of additional support options, ensuring that every need is met.
After Surgery Care: Ensuring a smooth and comfortable recovery at home following surgical procedures.
After Hospital Care: Providing seamless transition and continued support post-hospitalization.
Respite Care: Offering reliable respite care for those loved ones who need time for themselves or are taking that need vacation.
Back-Up Care: Offering reliable care solutions in emergencies when primary caregivers are unavailable.
About Us: A Team Committed to Excellence
At Homewatch CareGivers of St. Pete Beach, we are not just providing services; we are enriching lives, fostering genuine relationships, and creating a community of care that extends beyond the walls of a home. Our foundation is built upon decades of experience, a profound understanding of what truly matters, and a relentless commitment to excellence.
Our journey has been inspired by the stories of the individuals and families we have had the honor of serving. We understand that every person has unique needs, preferences, and aspirations. This insight drives us to customize our care approach, ensuring that we are not just meeting expectations, but exceeding them.
We are proud of the team we have built—a group of compassionate, skilled, and dedicated caregivers who view their work as a calling, not just a job. Our caregivers are the heart and soul of our services, bringing warmth, empathy, and expertise to every interaction. They are trained to offer not just physical support, but emotional and social companionship, ensuring that the seniors in our care are living a full, enriched life.
At Homewatch CareGivers of St. Pete Beach, we are constantly striving for excellence. We participate in ongoing training and education, ensuring that our team is at the forefront of industry best practices and innovations in elderly care. We also understand the importance of trust and reliability. Families entrusting us with the care of their loved ones deserve nothing less than absolute peace of mind. That's why we implement stringent hiring practices, thorough background checks, and comprehensive training for all our caregivers.
Serving Gulfport and Beyond
Our services extend beyond Gulfport, Florida, covering a wide service area including St Petersburg, Seminole, Pinellas Park, Tierra Verde, Treasure Island, Madeira Beach, Clearwater, and the surrounding Floridian regions. We are proud to be a trusted provider of in-home care services for seniors and in-home elderly care services in this vibrant community.
Reach Out to Homewatch CareGivers of St. Pete Beach Today
We invite you to begin a conversation with us, to explore how we can bring our unique brand of care and support into your home. Your family's well-being is our top priority, and we are here to ensure that peace of mind, health, and joy are all abundant in your lives.
Providing the highest quality of care at an affordable cost. Our local caregivers are trained, background-checked, and insured. This is our promise to you.
About Our Caregivers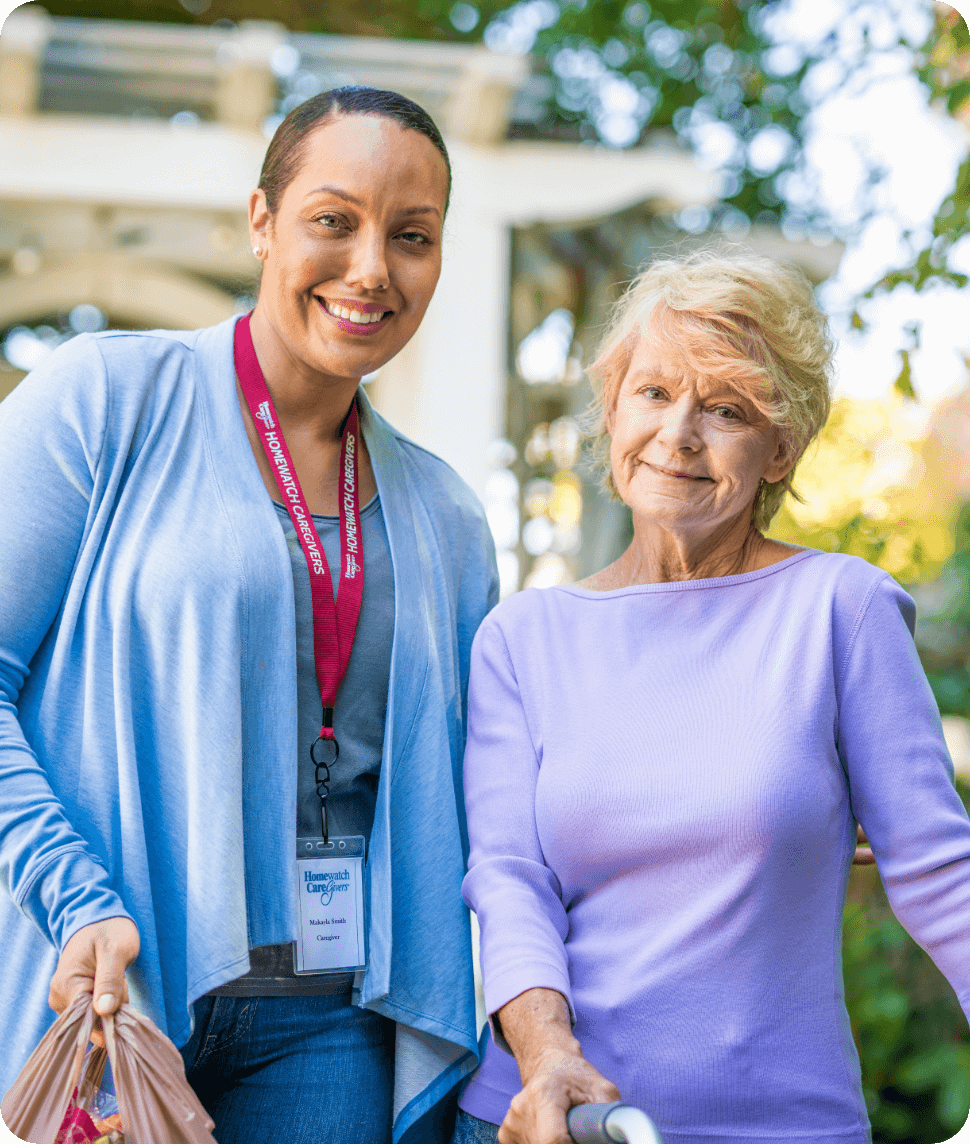 We conduct annual background checks on all local caregivers.

We provide at least 12 hours annually of employee training.

We perform in-person Quality Assurance visits at least every 90 days.

We conduct satisfaction surveys to monitor the level of care provided.

Ready to Speak with an Expert?
Homewatch CareGivers is Here to Help.