Personalized Connected Care
Home Care Services in St. Petersburg, Florida: Quality, Compassion, Expertise
Nestled in the vibrant heart of St. Petersburg, Florida, our esteemed home care services have emerged as a lifeline for many families in need. We firmly believe that the foundation of any caregiving service rests not just on its ability to provide for physical needs but also to foster emotional and psychological well-being. As such, our focus has always been twofold: offering unmatched professional care while nurturing a warm, affectionate environment that feels just like home. When families in St. Petersburg think of 24-hour caregivers, live-in caregivers, or in-home elder care, they envisage a service that goes beyond the mundane. They imagine a sanctuary of warmth, trust, and expert care. This is the vision we continually strive to manifest every single day.
Comprehensive Home Care Services Tailored for Every Need:
24-Hour Care: Our round-the-clock care service is more than just assistance—it's a promise of constant companionship. Whether day or night, our dedicated caregivers ensure peace of mind for families and continuous, attentive comfort for your dear ones.
Companion Care: Relationships are the cornerstone of our approach. Our caregivers are trained to be more than just helpers; they become part of the family, providing emotional support, engaging in meaningful conversations, and ensuring that your elderly family members feel valued and never alone.
Chronic Conditions Care: Living with a chronic condition can be challenging. Our caregivers are trained to provide specialized assistance that can make daily life smoother and more comfortable for those living with ongoing health conditions.
Dementia & Alzheimer's Care: Memory care demands a delicate balance of skill and sensitivity. We pride ourselves on our trained staff who provide patient, empathetic care tailored to the unique challenges faced by those with dementia or Alzheimer's.
Elder Care: The golden years should be lived with grace, comfort, and happiness. We dedicate ourselves to ensuring that every senior under our care enjoys their days with joy and contentment.
The Distinction of Our In-Home Care Services for Seniors:
In the realm of senior care, not all services are created equal. At Homewatch CareGivers, we stand out because of our commitment to whole-person care, acknowledging the comprehensive needs of each individual. Our focus is not just on physical health but also on the emotional, mental, and even spiritual well-being of those under our care. We understand that every client is unique, with their own stories, experiences, and preferences. Hence, our care approach is always personalized, dynamic, and adaptive.
Our caregivers undergo a rigorous, multi-step screening process that evaluates not only their professional qualifications but also their personal traits. We believe in the importance of forming genuine, heart-to-heart connections. This is why we prioritize hiring individuals who exhibit a strong sense of compassion, kindness, and empathy. But our commitment doesn't end there. We ensure our caregivers are continually trained, updated, and equipped to handle various situations, conditions, and challenges. This blend of professional expertise and personal touch truly sets us apart and resonates with families across St. Petersburg, making us their top choice for in-home care services for seniors.
Proudly Serving the Vibrant Communities of St. Petersburg and Beyond:
If you've ever pondered, "Where can I find the most compassionate elderly companion care or top-notch personalized in-home caregivers near me?"—look no further. Our extensive service area includes the heart of St. Petersburg and surrounding towns, such as Gulfport, Seminole, Pinellas Park, Tierra Verde, St Pete Beach, Treasure Island, Madeira Beach, Redington Beach, Redington Shores, Indian Rocks Beach, Indian Shores, Belleair Bluffs, Belleair Beach, Clearwater Beach, Largo, and Clearwater.
Whatever your needs may be, our top-tier home care services are just a call away.
Delving Deeper: About Us
Our inception at Homewatch CareGivers was driven by a mission to redefine the landscape of home care. With roots that go deep into decades of service, our commitment has always been unwavering: to provide unparalleled care that empowers, respects, and values each individual. Our foundational belief is that caregiving isn't just about tasks; it's about building relationships.
Over the years, we've cultivated a culture that respects the dignity of every individual. We believe that every person—regardless of age or ability—deserves respect, care, and the opportunity to enjoy a fulfilling life. Our ethos is built around this philosophy. As such, every member of our team, from caregivers to administrative staff, is trained to approach their work with sensitivity, respect, and a commitment to enriching lives.
Our reputation in St. Petersburg and beyond is a testament to our adherence to these principles. Our clients consistently laud our approach, often referring to our caregivers as extended family members—a bond of trust we consider our greatest achievement. At Homewatch CareGivers, we are more than just a service; we are a community of passionate individuals united by a shared mission: to elevate the standard of home care and touch lives in profound ways.
Reach Out Today to begin a discussion about how we can elevate the standard of care for you and your loved ones. Ensuring your family's peace of mind, health, and overall well-being is always our paramount concern.
Providing the highest quality of care at an affordable cost. Our local caregivers are trained, background-checked, and insured. This is our promise to you.
About Our Caregivers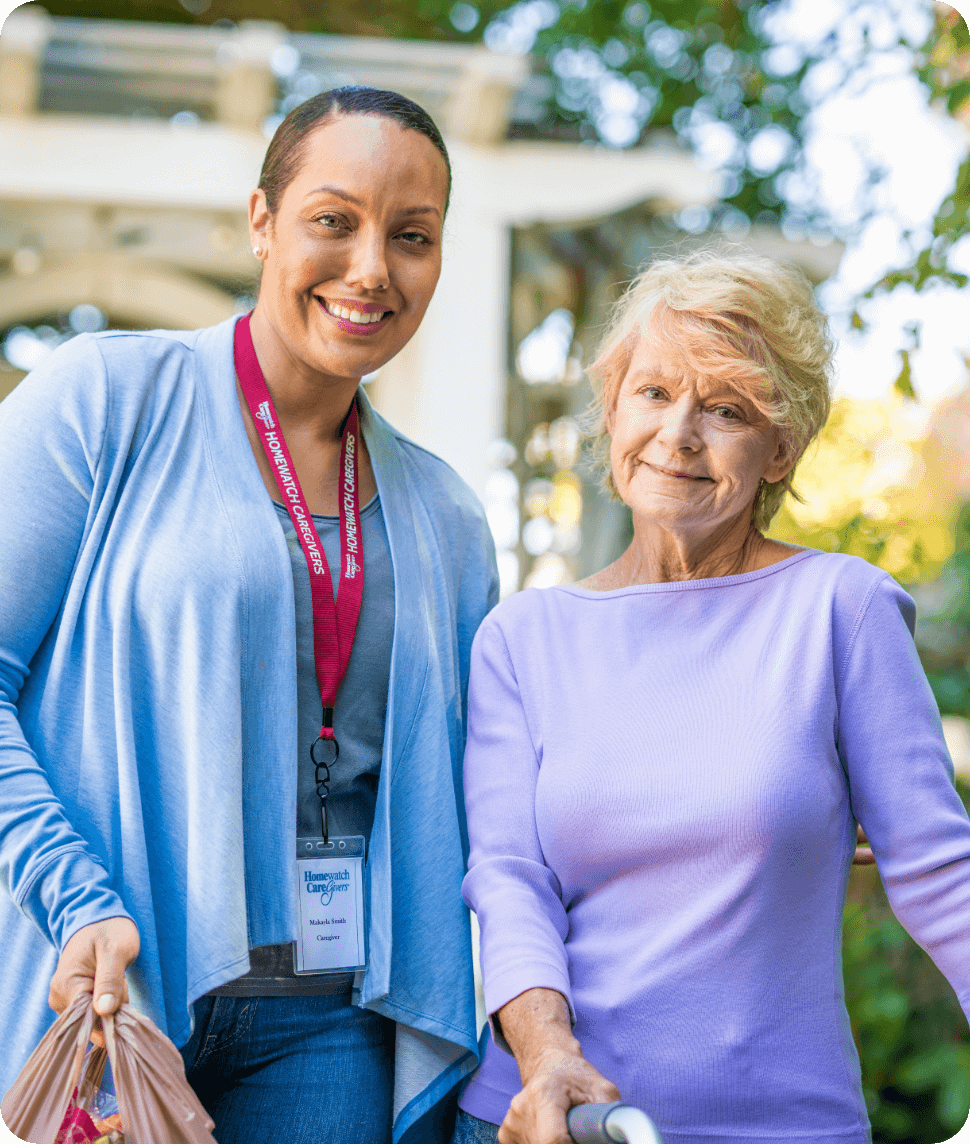 We conduct annual background checks on all local caregivers.

We provide at least 12 hours annually of employee training.

We perform in-person Quality Assurance visits at least every 90 days.

We conduct satisfaction surveys to monitor the level of care provided.

Ready to Speak with an Expert?
Homewatch CareGivers is Here to Help.