Personalized Connected Care
St Petersburg 24-Hour Home Care
24-Hour Caregiving in Gulfport, Tierra Verde, St Pete Beach, and the Greater St Petersburg, FL Area.
With 24-hour home care services, Homewatch CareGivers of St Pete Beach is there to provide consistent and reliable high-quality care to your loved one. Having in-home care not only ensures peace of mind for you and your loved one, but it also helps allow them to remain at home within a familiar setting.
What is 24-Hour In-Home Care?
24-hour home care refers to around-the-clock in-home care services we provide to the most dependent patients. Typically, this includes either bed-bound patients that are recovering from a serious ailment like a stroke, patients recovering from a recent intensive surgery, or elderly loved ones that have developed dementia or Alzheimer's. Whatever your family member's medical condition is, we can provide them with the in-home care they need to recover or maintain their independence.
Whether you're transitioning your regular daytime care into 24-hour care, or this is your first time searching for help, Homewatch CareGivers of St Pete Beach will take the time to assess the needs of you or your loved one and personalize a plan around your specific needs.
24-hour in-home caregivers can help with a large variety of tasks, no matter what the hour including:
Mobility around the home
Bathing, grooming, and personal hygiene
Medication reminders
Meal preparation
Running errands
Helping with toileting
Companionship
Light housekeeping and laundry
Immediate telephone contact in case of an emergency
How Does 24-Hour In-Home Care Work?
24-Hour care usually involves 4-6 dedicated CareGivers which is provided to clients via a minimum of two caregivers each 24-hour period. Each shift lasts around eight to twelve hours with routine breaks. This option is considered great for fall risks, dementia and bed-bound patients that may need nonstop assistance.
This approach provides excellent care to your loved one within the home with your family member feeling comfortable and independent.
The Benefits of 24-Hour Care
You can relax knowing that professional staff from Homewatch CareGivers of St Pete Beach is there for you day and night. While you may assume that 24-hour care would end up taking away your loved one's independence, this is far from the truth. An interdependent relationship between a client and their caregiving team, can give them the confidence they need to re-engage with their world and the activities they used to love!
Having around-the-clock care for your loved one offers peace of mind knowing they have continued support for daily and weekly tasks, but continued support in case there is ever an emergency.
Why Choose Homewatch CareGivers for 24/7 Home Care
When you choose Homewatch CareGivers for your in-home care, you can ensure you're receiving the best care. Our staff is here to provide you with the highest quality of care. All our caregivers are W2 employees, with level 2 background-checks, insured and continuously trained, ensuring your confidence and peace of mind while your loved one receives 24-hour in-home care.
When working with Homewatch CareGivers of St Pete Beach, you will feel confident in knowing:
Your backed by over 40 years of expertise in providing in-home care to countless families
Professionally developed care tools to track changes in physical and mental health
A minimum of 12 hours of annual training, including of specialty care
Routine in-person Quality Assurance visits at least once every 60 days
Continued satisfaction surveys
RN on staff
Contact Our Team to Learn More About 24-Hour Care for Your Loved One
When you're ready to learn more about how we can help, contact us to schedule your free complimentary care evaluation! Call us today at (727) 914-7472 and see how Homewatch CareGivers of St Pete Beach can help your family. We look forward to hearing from you.
Providing the highest quality of care at an affordable cost. Our local caregivers are trained, background-checked, and insured. This is our promise to you.
About Our Caregivers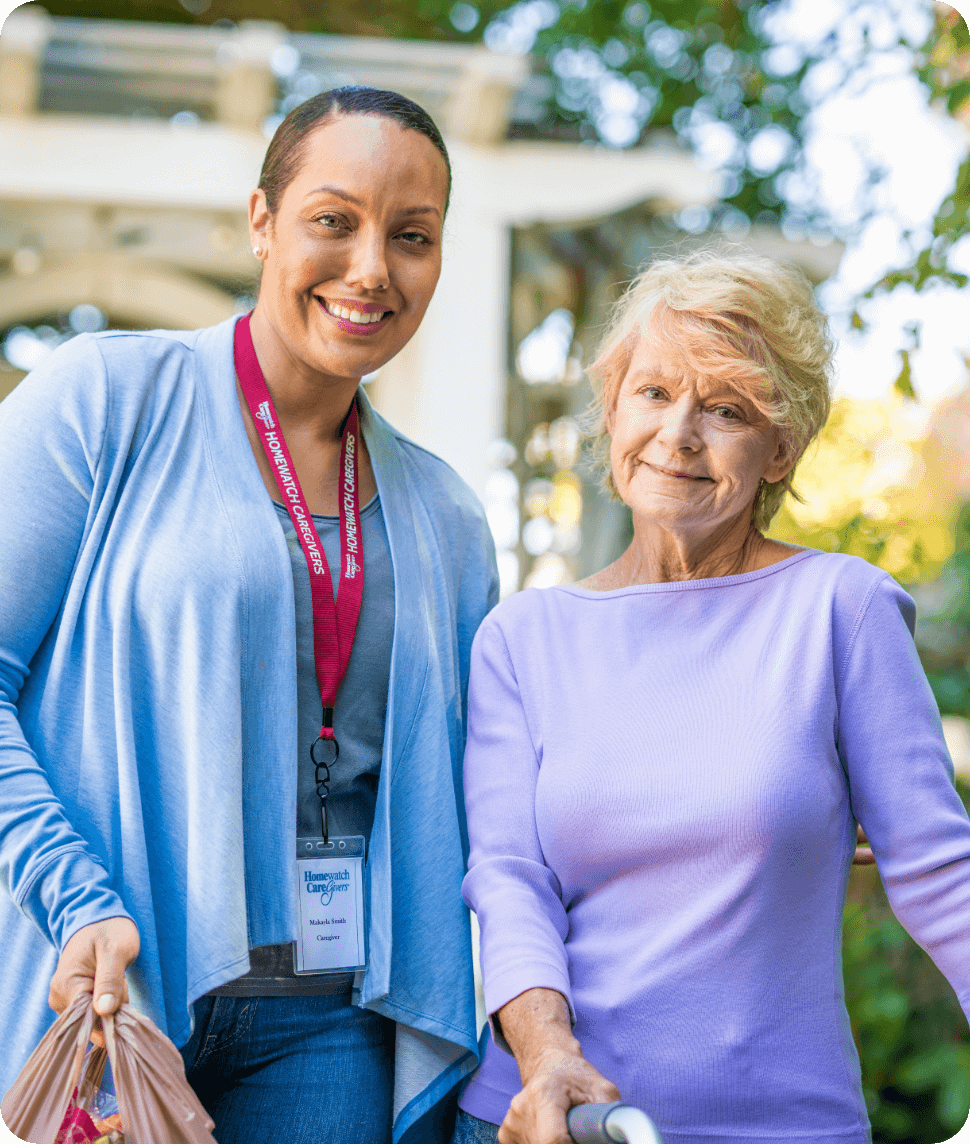 We conduct annual background checks on all local caregivers.

We provide at least 12 hours annually of employee training.

We perform in-person Quality Assurance visits at least every 90 days.

We conduct satisfaction surveys to monitor the level of care provided.

Ready to Speak with an Expert?
Homewatch CareGivers is Here to Help.