Personalized Connected Care
Exceptional In-Home Care Services in Seminole, Florida
Seminole, Florida, a charming and lively community in Pinellas County, is home to a thriving population of seniors who value their independence and quality of life. Recognizing this, Homewatch CareGivers of St. Pete Beach stands out as a pillar of strength, empathy, and professional excellence. Families in Seminole seeking dependable 24-hour caregivers, live-in caregivers, or extensive in-home elder care find solace and support in our dedicated team. We are committed to enriching the lives of the elderly in our community, fostering an environment of respect, warmth, and top-notch care.
Tailored Care to Meet the Unique Needs of Seminole's Seniors
At Homewatch CareGivers of St. Pete Beach, we understand that every individual has unique care needs, which is why we offer a broad spectrum of in-home care services, designed to address the diverse requirements of our community's seniors. Drawing upon the extensive range of services detailed on our website, we ensure that every client receives personalized and comprehensive care.
Personal Care: Our personal care services are aimed at assisting seniors with their daily activities, fostering independence while ensuring their safety and well-being. From bathing and grooming to medication reminders and mobility assistance, our compassionate caregivers are there to provide support.
Companion Care: The value of companionship cannot be overstated, especially for seniors. Our companion care services are designed to provide social interaction, emotional support, and assistance with light household tasks, creating an enriching environment for our clients.
Dementia Care: Our specialized dementia care services are tailored to meet the unique challenges faced by individuals living with dementia. We focus on creating a stable and familiar routine, utilizing proven strategies to enhance communication, and providing memory-enhancing activities.
Nursing & Health Care: At Homewatch CareGivers of St. Pete Beach, we offer nursing and health care services to meet the medical needs of our clients. Our skilled nursing staff is equipped to provide wound care, administer medications, and monitor vital signs, ensuring that health concerns are promptly addressed.
Senior Transportation Services: Maintaining independence includes having the freedom to attend appointments, go shopping, or participate in social activities. Our senior transportation services are designed to provide safe and reliable transportation, ensuring that seniors can remain active and engaged in the community.
24-Hour & Live-In Care: For those in need of continuous care, our 24-hour and live-in care services offer a comprehensive solution. Our dedicated caregivers are available around the clock to provide assistance, ensuring peace of mind for both seniors and their families.
Respite Care: Caring for a loved one can be rewarding, but it also demands time and energy. Our respite care services provide family caregivers with the break they need, ensuring that their loved ones continue to receive professional and compassionate care.
Chronic Condition Care: Living with a chronic condition requires specialized care and attention. Our caregivers are trained to assist with the daily challenges associated with chronic conditions, helping to manage symptoms and enhance quality of life.
By providing a full suite of in-home care services, Homewatch CareGivers of St. Pete Beach ensures that every senior has access to the care and support they need to live a full, enriching life in the comfort of their own home. Our commitment to quality, compassion, and professionalism stands as a testament to our dedication to the well-being of our community's seniors.
Unparalleled In-Home Care Services for Seniors in Seminole
What sets Homewatch CareGivers of St. Pete Beach in-home care services apart is our holistic, person-centered approach. We see beyond the immediate physical needs, understanding that true caregiving nurtures the whole person. Our caregivers are not just staff; they are compassionate individuals committed to building real, meaningful relationships with those they care for. Continuous training and a personal touch converge to create a caregiving experience that truly stands out, resonating deeply with families across Seminole.
Proudly Serving Seminole and Its Neighboring Communities
Our commitment to top-quality elder care extends across Seminole and its surrounding areas, including St Petersburg, Pinellas Park, Gulfport, Largo, Redington Beach, Indian Rocks Beach, Belleair Bluffs, and other neighboring towns. Families can rest assured knowing that exemplary care for their elderly loved ones is just a phone call away.
Get in Touch with Highly Professional In-Home Caregivers Today
If unparalleled care, genuine companionship, and a commitment to excellence are what you seek in home care services in Seminole, reach out to Homewatch CareGivers of St. Pete Beach today. Let's start a conversation about how we can support your loved ones, ensuring they live their best lives with the support of our dedicated team.
Providing the highest quality of care at an affordable cost. Our local caregivers are trained, background-checked, and insured. This is our promise to you.
About Our Caregivers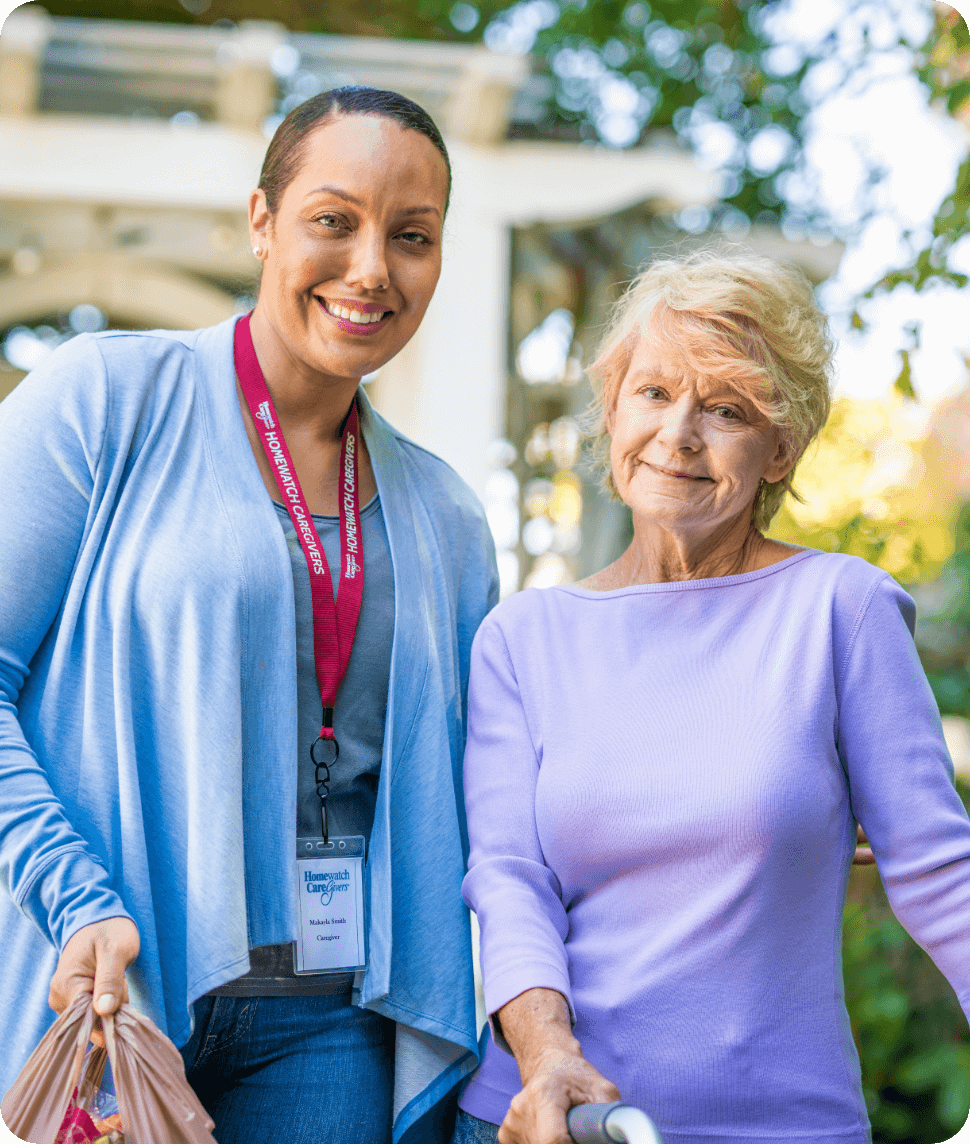 We conduct annual background checks on all local caregivers.

We provide at least 12 hours annually of employee training.

We perform in-person Quality Assurance visits at least every 90 days.

We conduct satisfaction surveys to monitor the level of care provided.

Ready to Speak with an Expert?
Homewatch CareGivers is Here to Help.