Personalized Connected Care
St Petersburg Companion Care Services for Seniors & the Elderly
Companion Care for People in Gulfport, Tierra Verde, St Pete Beach, and the Greater St Petersburg, FL Area.
When you choose to hire a caregiver from Homewatch CareGivers of St Pete Beach, you give your loved one the benefit of assistance with homemaking, meal preparation, and most importantly, the opportunity to meet a friendly, caring companion. Homewatch Caregivers of St Pete Beach provides clients with enriching, engaging, and empowering companion care that can help with feelings of loneliness that are an unfortunate reality for many seniors today. We specializes in matching the very best caregiver with each client to create a meaningful relationship.
What Is Companionship Care?
Companionship care is a perfect service you can choose so your senior loved one can "age in place." Oftentimes home care services can be about tasks such as help with light housekeeping, assistance with grooming and bathing, medication reminders, and more, but it can also include building a connection between the caregiver and the client that brings new meaning and joy to someone's life.
At Homewatch CareGivers of St Pete Beach, we're proud to offer companionship care as one of the business's most requested services. These companions help make daily life easier and safer for their clients. They also work diligently to help improve their client's quality of life and partner with your loved one in doing their favorite hobbies and activities. This may include accompanying them to an appointment, social outing, or simply engaging in a friendly one-on-one conversation at home.
Types of Companionship Care We Offer
Social Companion Care
Preventative Companion Care
Elder Companion Care
Why Companionship Care Is Important
Seniors who have strong social bonds have a lower risk of developing conditions like dementia, and other conditions. Socially engaged seniors are much more likely to be physically active and mobile with lower rates of disability, not to mention they tend to keep current with their doctor visits and eat a well-balanced diet, which can be beneficial to people of all ages and abilities.
The Benefits of Companion Care for Seniors & the Elderly
Even seniors who have the ability to age in place in familiar, comfortable surroundings can become lonely without social connections and assistance with daily chores and activities. Companion care bridges the gap for these individuals.
It empowers older adults to live with dignity and without the concern of burdening their loved ones as they age. They keep as independent as possible, enjoy the company of a great friend, and don't have to uproot their lives to move into an unfamiliar environment – which can lead to feelings like anxiety, fear, or depression.
It helps with the practical assistance of everyday activities. As we grow older, housework and activities of daily living become more difficult, such as meal prep, laundry, housekeeping, grocery shopping, remembering to take medication, and running errands. A companion caregiver helps with all these tasks and much more.
Preventative Care
Keeping healthy becomes more of a difficult task with advanced age. A personal companion provider can help your senior avoid problems that may occur from lack of access to healthy meals, decreased mobility, missed medication, and loneliness. A caregiver can support healthy choices and remain active in order to prevent problems that might lead to a need for medical care.
A caregiver also provides companionship and prevents loved ones from the negative impacts of loneliness. Loneliness can present the same risk of heart disease that smoking does, and it increases the risk of cardiovascular disease and stroke by 30%. You can help your loved ones stay healthier through Homewatch CareGivers of St Pete Beach companion care services.
For a complimentary evaluation to customize an appropriate plan of care for your loved one, please contact us at (727) 914-7472.
Contact Our St Petersburg Area Team to Learn More About In-Home Companion Care for Your Loved One Today!
Contact us for a free consultation with you and your loved one. Based on this consultation we will develop a personalized in-home custom care plan for yourself, your spouse, your parent, or another loved one. This care plan will be tailored according to your loved one's unique chronic condition care needs and preferences.
When you choose Homewatch CareGivers of St Pete Beach for your in-home companion care, you can ensure you're receiving the best care. Our staff is here to provide you with the highest quality of care. We don't use contractors for care. All our caregivers are W2 employees, with level 2 background-checks, insured and continuously trained, ensuring your confidence and peace of mind while your loved one receives personal in-home care.
When working with Homewatch CareGivers of St Pete Beach, you will feel confident in knowing:
Your backed by over 40 years of expertise in providing in-home care to countless families
Professionally developed care tools to track changes in physical and mental health
A minimum of 12 hours of annual training, including of specialty care
Routine in-person Quality Assurance visits at least once every 60 days
Continued satisfaction surveys
RN on staff
Contact Our Team to Learn More About In-Home Care for Your Loved One
Contact us now to learn more about how we can help. We're ready to answer your questions about companion
Providing the highest quality of care at an affordable cost. Our local caregivers are trained, background-checked, and insured. This is our promise to you.
About Our Caregivers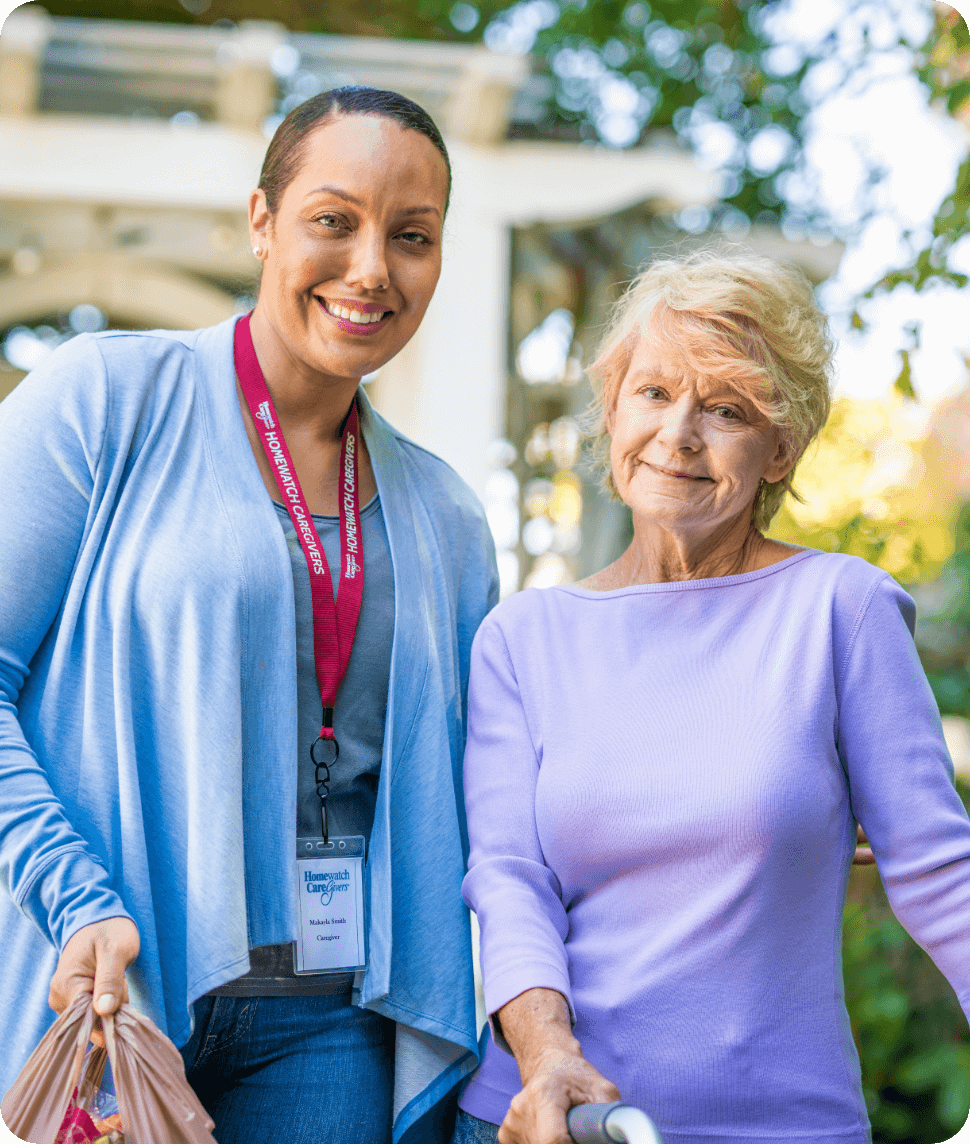 We conduct annual background checks on all local caregivers.

We provide at least 12 hours annually of employee training.

We perform in-person Quality Assurance visits at least every 90 days.

We conduct satisfaction surveys to monitor the level of care provided.

Ready to Speak with an Expert?
Homewatch CareGivers is Here to Help.