Personalized Connected Care
In-home Dementia Care & Memory Care Services in Tustin, CA
Navigating Memory Loss with Compassionate In-Home Care
Memory loss caused by aging, including conditions like dementia and Alzheimer's disease, is a struggle that millions of Americans are currently facing. Our aim is to offer a ray of hope through our bespoke, in-home dementia care and memory care services, acting as a lifeline for both the individuals affected and their families, offering both mental and physical support.
At-home Dementia Care You Can Count On
The first step towards effective dementia care at home involves a comprehensive assessment of the home to establish a secure and recognizable environment.
As a part of this process, you can count on the memory care experts at Homewatch CareGivers of Tustin to:
Enhance safety in and around the home
Foster independence by modifying steps to activities
Engage the client their own care
Engagement clients at the right time and in the right amount
Arranging closets and drawers to maximize independence
Look for reactions to the environment, like temperature or noise, and respond accordingly
Know when it's time for quiet and rest
Staying engaged in physical activity to promote circulation and muscle strength
Contact us at (714) 677-8174 or online to learn more about our person-first memory care and dementia care services in Tustin, Irvine, and surrounding areas.
How Dementia Home Care Services Help
The proficient home care team at Homewatch CareGivers of Tustin is knowledgeable about the disease and how it progresses, and we recognize that home-based dementia care requires a tailored approach for each individual. We work with you and your loved one to create a personalized care plan, emphasizing their distinct needs, independence, and identity.
Memory Care vs. Dementia Care: What's the Difference?
While in-home memory care and dementia care have many common aspects, there are a few essential distinctions:
Memory care – Professional assistance for individuals requiring daily or weekly help in managing routine tasks. Applicable to Dementia, Parkinson's, Alzheimer's, and other memory-related health issues.
Dementia care – Typically defined as care for seniors with advanced stages of the disease, requiring help in daily tasks.
Person-First Dementia Home Care In Tustin
Globally, there are 55 million people living with a diagnosis of dementia. In spite of the illness, we always remember that we are caring for a person with a unique life story and the desire to live their life to the fullest. This understanding, combined with our years of expertise, experience and effective support systems, makes Homewatch CareGivers stand out. Our specialized in-home care services for dementia ensure that you and your loved one will never have to navigate the complexities of dementia alone.
Get in touch online, or call: (714) 677-8174 to see how you or someone you care for can benefit from dementia home care in Tustin.
Providing the highest quality of care at an affordable cost. Our local caregivers are trained, background-checked, and insured. This is our promise to you.
About Our Caregivers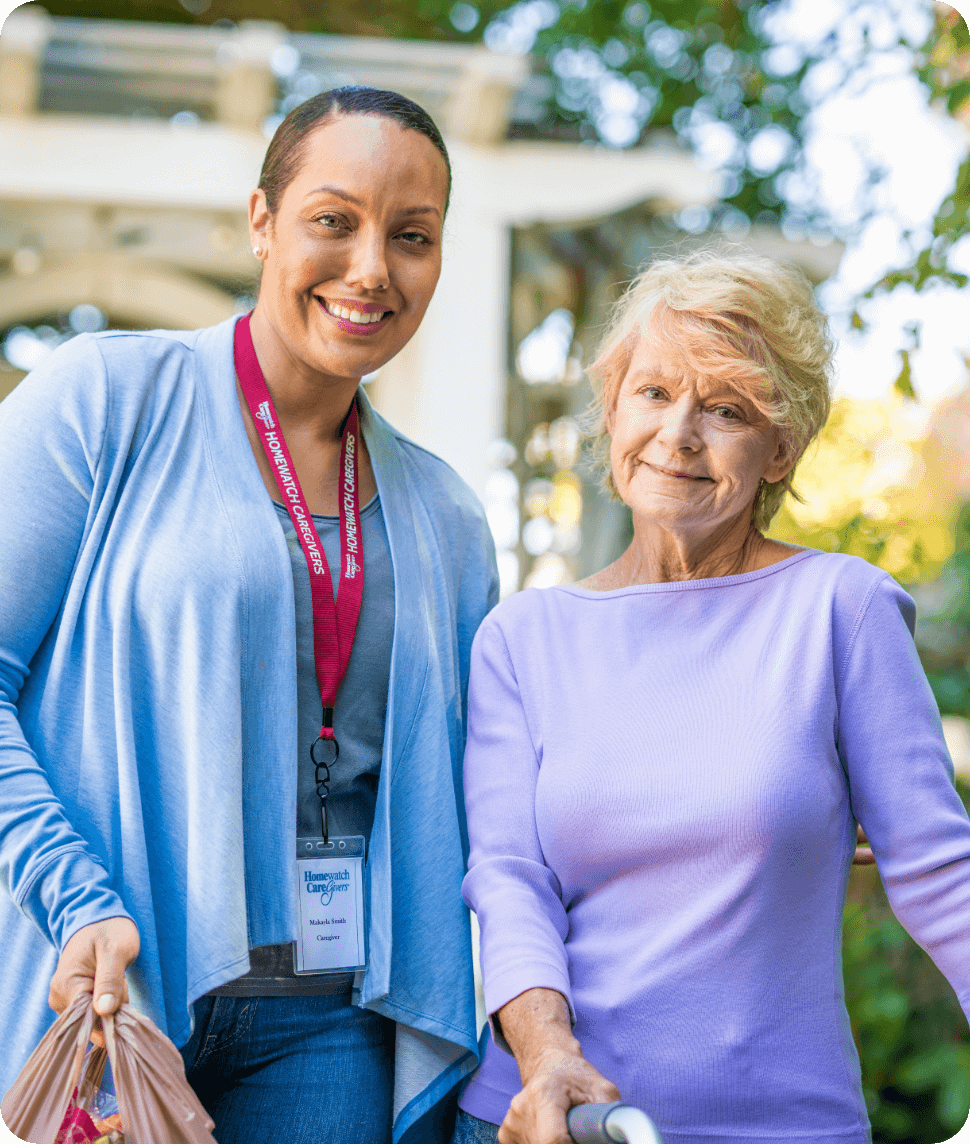 We conduct annual background checks on all local caregivers.

We provide at least 12 hours annually of employee training.

We perform in-person Quality Assurance visits at least every 90 days.

We conduct satisfaction surveys to monitor the level of care provided.

Ready to Speak with an Expert?
Homewatch CareGivers is Here to Help.