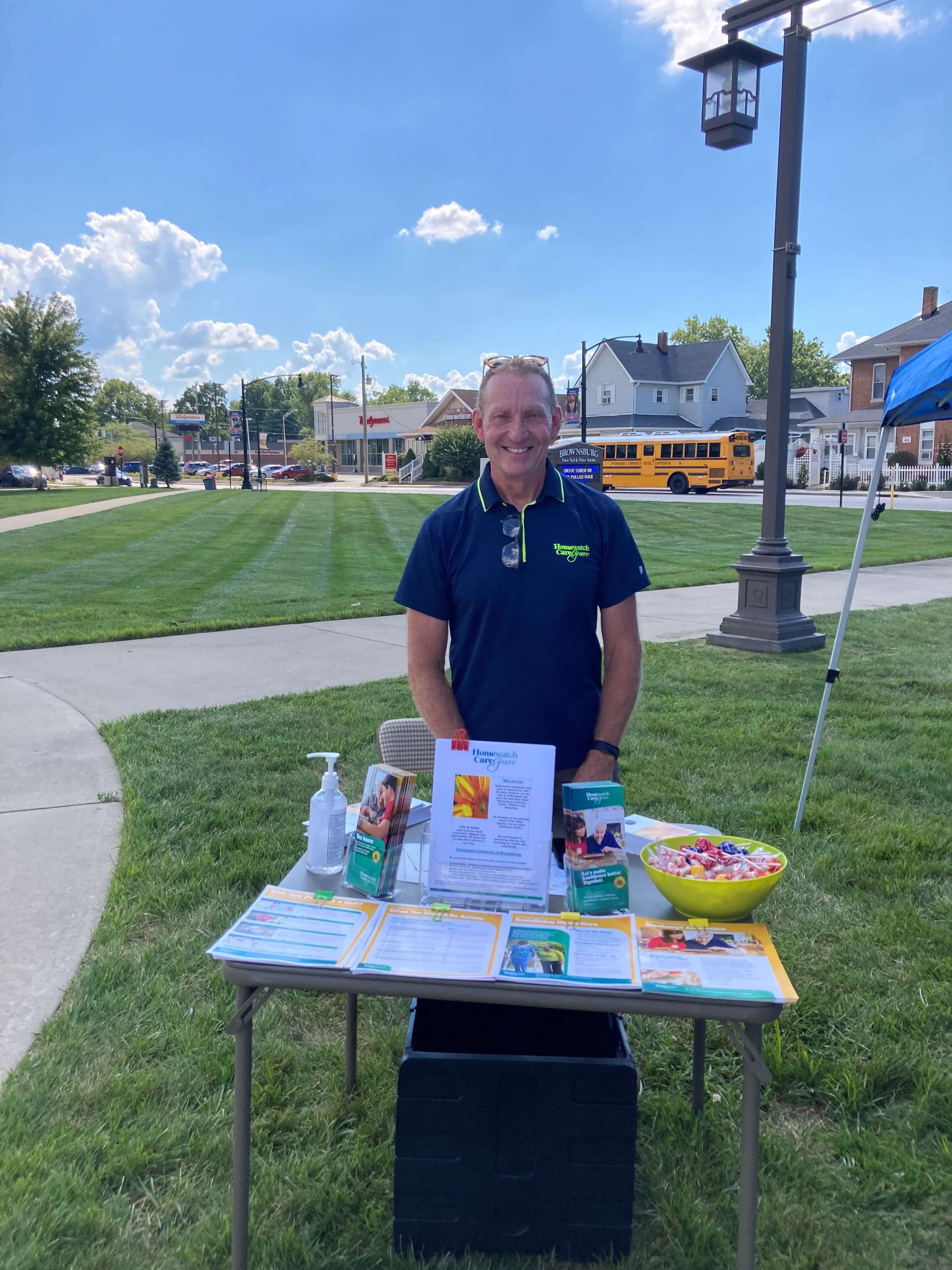 Homewatch CareGivers of Brownsburg is pleased to be a part of the Brownsburg Chamber of Commerce. Rick Clark, the Owner of HWCG of Brownsburg was recently invited by the chamber to attend "Chamber Night" at Brownsburg's local Farmer's Market. Rick was able to enjoy Chamber Night on a bright, sunny, beautiful evening on the night of Thursday, August 18, 2022.
Events like this are important to Homewatch CareGivers of Brownsburg and to Rick because it helps us get word out to the community about who we are and what we do. Rick was able to answer questions, pass out brochures and be present with other chamber businesses during this event.
The Farmer's Market, which runs every Thursday night through the summer, is located on the lawn of Brownsburg's Town Hall. Community members of all ages are able to come and enjoy the nice weather and visit various booths to gain information about all of the local businesses.
Homewatch CareGivers of Brownsburg is always happy to share our information with others in the community. If you would like to know more about us, please feel free to reach out to us at 317-286-3042 and we'd be happy to tell you more about the in-home care services we provide.