Professional Nursing Services
In-Home Nursing Services
Seniors don't have to sacrifice their independence and comfort to access quality nursing services. In-home nursing care for elderly or homebound individuals brings medical expertise, dietary guidance, and a close social connection right to where clients are most comfortable.
What Is Home Nursing?
Home nursing takes a more clinical approach than elder care or companion care.; At-home nursing services include the same medical and dietary care you'd find at a live-in facility or hospital. Bringing the same quality of care is an important benefit for seniors with limited mobility or inconsistent access to transportation.
Reach out to your local Homewatch CareGivers location to learn which service is right for your situation.
We pair our clients with trained nursing professionals, including registered nurses (RNs), licensed practical nurses (LPNs), or licensed vocational nurses (LVNs).
Our nursing staff provides expert training to all caregivers and everyone involved in the plan of care.
Nursing Services at Home and On the Move
Many clients benefit from a nurse accompanying them to visit their physicians or other healthcare practitioners. Having a trained medical professional on hand can more accurately relay information to families and other authorized professionals. This helps clients and their families understand and execute follow-up care instructions and appointments.
The Benefits of In-Home Nursing Care
In-home nursing offers important benefits that coordinate critical care, safety measures, and the overall well-being of our clients.
Count on our team to assist with the many aspects of senior care, including:
Making healthcare or specialist referrals.
Scheduling appointments.
Using medical equipment safely.
Reordering, picking up, and managing prescriptions.
Preventing issues like infections or bed sores.
Ensuring that the home is a safe and comfortable space for the client.
Communicating changes in behavior, vital signs, or mood to family members and healthcare providers.
Improve Dietary Habits with An In-Home Nurse
Diet plays a vital role in any senior's health. Our nursing staff prioritizes healthy eating and adherence to specialized diets to mitigate issues like diabetes or medicine side effects.
Home care nurses may also provide nutritional assistance, such as:
Planning healthy menus
Creating grocery lists
Educating clients about their diet
Supervising caregivers in proper meal preparation techniques
The Right Care, No Matter What
Homewatch CareGivers may refer some nursing services to other healthcare partners. These services typically include care such as intravenous feeding, tube feeding, application of wound dressings, heat treatments, injections, and rehab nursing.
At-Home Nursing Services Wherever You Are
With locations across the country, there's a Homewatch CareGivers office ready to help you or your loved one. We'll connect you with a trained nurse to provide expert care, a proactive medical plan, and peace of mind.
Providing the highest quality of care at an affordable cost. Our local caregivers are trained, background-checked, and insured. This is our promise to you.
About Our Caregivers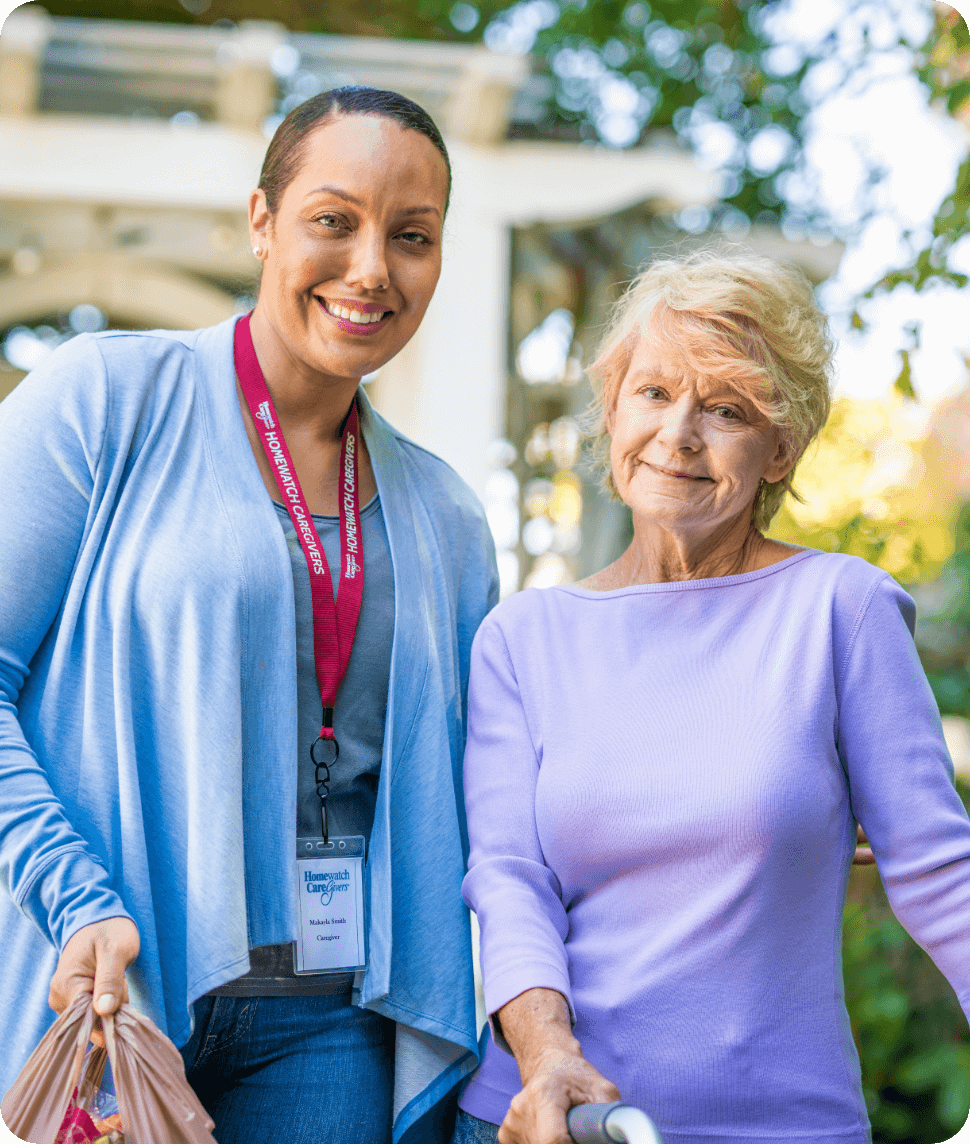 We conduct annual background checks on all local caregivers.

We provide at least 12 hours annually of employee training.

We perform in-person Quality Assurance visits at least every 90 days.

We conduct satisfaction surveys to monitor the level of care provided.

Ready to Speak with an Expert?
Homewatch CareGivers is Here to Help.
Contact Us Today!