Caregiving Services Are Essential Serving Anacortes, Oak Harbor, Clinton, Mount Vernon and Arlington
Getting
Started

We are available 24 hours
a day, 7 days a week.

Evaluating Our Care
& Your Needs

We come to you and create
a custom care plan.

Partnering
In Care

We provide progress reports
and listen to feedback.
In-Home Care in Oak Harbor
Reverent Caregiving Services for Seniors
With at least 10,000 adults turning 65 years old in the U.S. every day, it's no wonder that the demand for compassionate caregivers has increased. As this number continues to grow, home care companies like Homewatch CareGivers of Oak Harbor are stepping up to meet the demand and provide reverent in-home care services for aging adults in and around the Oak Harbor community. Our dedicated experts are trained to treat your family member with the respect they deserve and work to improve their quality of life. When we offer support, your loved one is considered a part of our family, and we will care for them in the same manner. Our sole focus when assisting your elderly family member is to provide specialized care.
Our local team is backed by a nationally known brand with over 40 years of home care expertise. The industry-leading methods we employ always ensure seniors continue to prosper through this new phase in their life. We know the decision to choose caregiving services for your aging loved one isn't an easy one to make. This is why we offer constant support for the family, answering any questions and helping everyone acclimate successfully.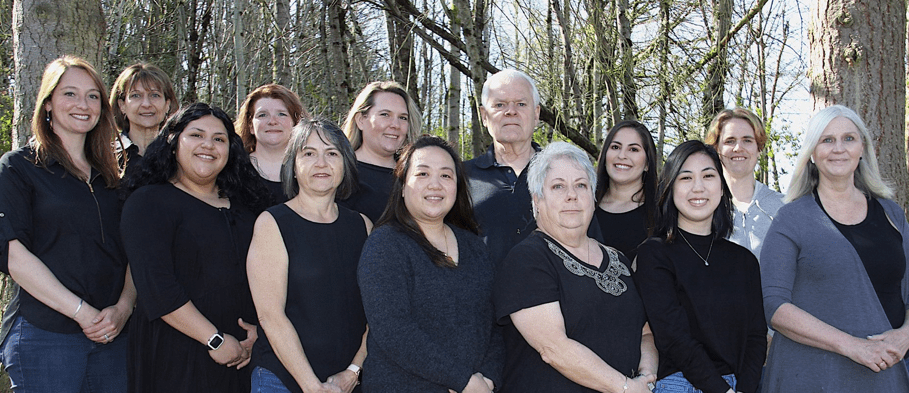 Want to learn more about our in-home care services? Contact us today at (360) 234-3599
Medication Safety
Our in-home caregivers provide support for seniors. One way is by reminding them to take their medicine to stay healthy along with any dietary consideration associated with medicine.
Luckily, home care can help.
Here are some medication management tips:
Keep a detailed list of medications, including doses and dosage times. Include over-the-counter medications such as vitamins or any herbal remedies for your elderly loved one's health care provider.
Use a pill dispenser as a medication management system.
Store medications properly in a cool, dry place, or any other place where they must be stored.
Write a journal of any changes in the patient's mood or behavior when new medications are introduced, dosages change, or certain pills are eliminated, to communicate to the client's physician.
Learn more about how we assist with medication management and safety. Click here to read more.
Why Choose Homewatch CareGivers?
Discover how professional caregivers approach caring for your loved one, in order to engage and bond with them as individuals.
Personal Grooming Like Bathing or Getting Dressed

Helping a Person with Alzheimer's or Dementia by Grounding and Orienting Them

Medication Reminders

Moving Around. Getting in and out of the Bed or Shower

Errands Like Grocery Shopping and Picking up Prescriptions

Keeping Them Safe and Comfortable
The Robust Services We Offer Seniors
From transportation services to surgery recovery, our team can accommodate many situations to help seniors feel more independent. Our considerate caregivers have the knowledge and training to provide services beyond just fulfilling physical requests. We concentrate on supporting the whole person, considering their social, mental, and psychological needs. We work to make you and your family member feel comfortable having a new person in the home. Tailoring our caregiving services is just one way we help create a sense of trust.
Your aging loved one's comfort and safety are paramount when we assist them in their daily life. We pay close attention to the people they interact with and their environment, so both are conducive to a healthy lifestyle and routine. We also make sure our caregivers are building trust and creating connections that will last a lifetime. We proudly serve seniors in Oak Harbor and the surrounding communities with exceptional and respectful in-home care services.
For more information about the various services we offer seniors, call (360) 234-3599. You can also get in touch with us online. We can't wait to start supporting your family and building a lasting relationship.
"I cannot say enough wonderful things about Homewatch CareGivers."