Personalized Connected Care
In-Home Companion Care for Seniors in Paramus
Personalized Companion Care to Brighten Lives
At Homewatch Caregivers of Paramus, we take pride in our commitment to pairing seniors with the perfect companion caregivers who go beyond daily tasks. Our approach involves creating a personalized plan of care, informed by our extensive experience and training, while also valuing your input and that of your loved ones. Together, we ensure physical safety, emotional well-being, and engagement that enriches the lives of seniors.
The Importance of Companion Care
At Homewatch CareGivers of Paramus, we believe that social interaction and companionship are crucial for one's well-being. Our companion care services are designed towards creating enjoyable social interactions and reducing feelings of loneliness and isolation.
Companion Care Plan Tailored to You
Homewatch CareGivers of Paramus offers tailored companion care plans considering each client's unique needs and preferences. We work closely with you to understand your loved one's needs and create a customized plan that ensures they receive the appropriate level of care.
Our companion caregivers offer a wide range of services include, but are not limited to:
Light Housekeeping - Maintaining a clean and organized living environment is essential for seniors' well-being. Our caregivers provide light housekeeping to ensure a comfortable and safe home.
Personal Hygiene Assistance - Bathing, grooming, and maintaining personal hygiene can become challenging with age. Our caregivers offer dignified assistance in these tasks, promoting seniors' self-esteem and overall health.
Medication Reminders - Staying on track with medications is crucial for seniors' health. Our caregivers offer timely reminders, ensuring medication regimens are followed accurately.
Errands and Appointments - We help seniors with errands and accompany them to medical appointments, ensuring they can maintain their independence and access necessary services.
Emotional Support and Companionship - Our caregivers provide not only physical assistance but also emotional support and companionship. We understand the importance of social interaction in maintaining mental well-being.
Meal Preparation - Proper nutrition is vital for seniors' health. Our caregivers prepare healthy meals that cater to dietary requirements and preferences.
Bringing Comfort, Joy, and Support to Seniors in Paramus
Experience the difference of companion care that truly values the well-being of seniors in Paramus, NJ. Our carefully selected and trained caregivers are not just professionals – they're companions who bring comfort, joy, and support to the lives of seniors. With Homewatch Caregivers of Paramus, you're not alone on this journey; we're here to make each day brighter.
Contact us today to learn more about our in-home companion care services and how we can enhance the quality of life for your loved ones in Paramus, NJ.
If you're seeking reliable companion care services in or around Paramus, NJ don't hesitate! Call (973) 556-2546 or contact us online today!
Providing the highest quality of care at an affordable cost. Our local caregivers are trained, background-checked, and insured. This is our promise to you.
About Our Caregivers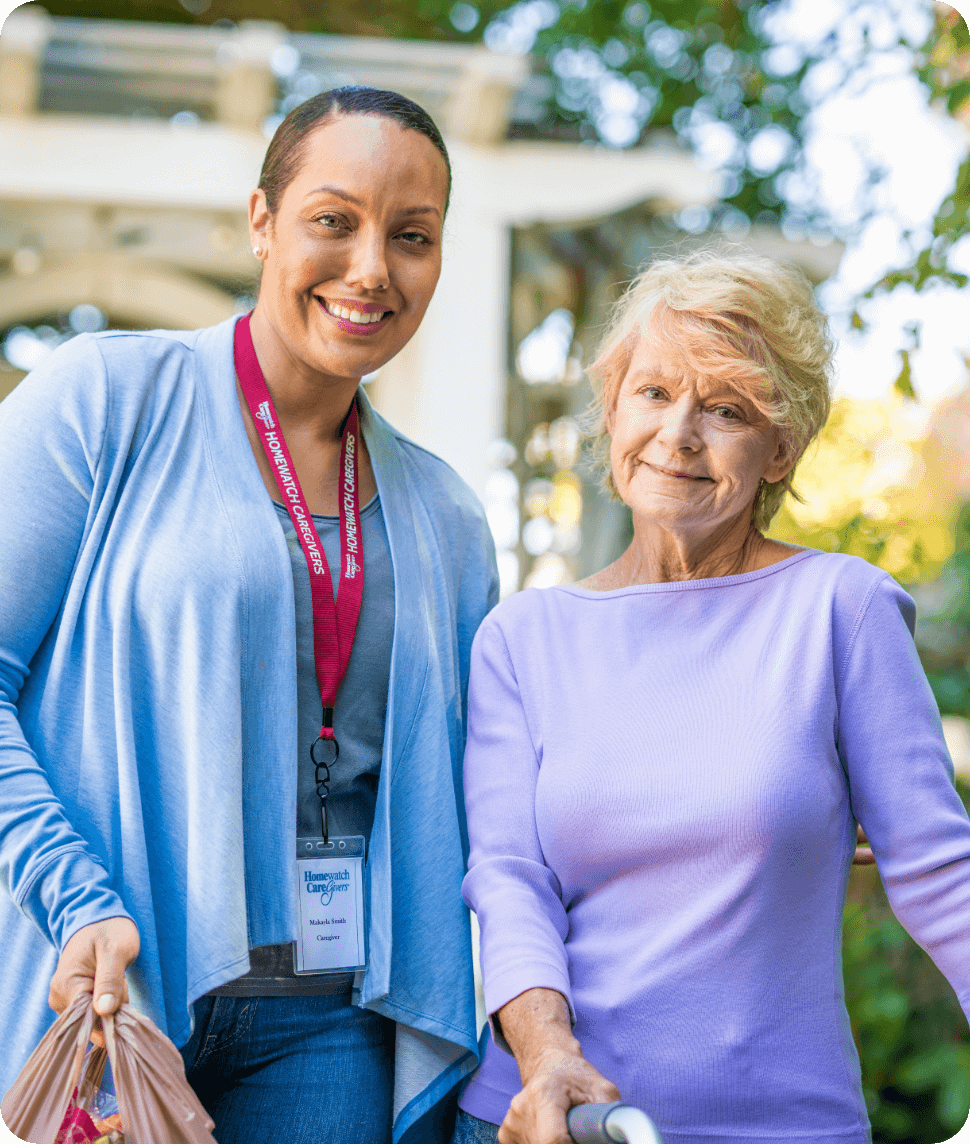 We conduct annual background checks on all local caregivers.

We provide at least 12 hours annually of employee training.

We perform in-person Quality Assurance visits at least every 90 days.

We conduct satisfaction surveys to monitor the level of care provided.

Ready to Speak with an Expert?
Homewatch CareGivers is Here to Help.