Personalized Connected Care
24-Hour Home Care in Paramus, NJ
Experience Round-the-Clock Home Care in Paramus
Homewatch Caregivers of Paramus is your trusted partner for 24-hour care at home in Paramus, NJ. We offer steadfast, top-tier care for your loved ones, ensuring they receive the attention and assistance they need day and night.
No matter the challenges that come with aging or lifelong conditions, our dedicated team is always ready to help. Our 24-hour caregiver service guarantees that your loved ones are never alone and can continue to live comfortably in their familiar surroundings.
Give your loved one around the clock home care today! Call (973) 556-2546 or contact us online today!
What Does 24-Hour In-Home Care Involve?
24-hour in-home care provides round-the-clock professional care right in your loved one's home. Whether you're transitioning from daytime care to 24-hour care, or seeking help for the first time, Homewatch Caregivers of Paramus is here to assist. We take the time to understand your loved one's needs and devise a personalized care plan tailored to their specific requirements.
Our 24-hour caregivers can assist with a variety of tasks such as:
Assisting with mobility within the home
Ensuring personal hygiene and grooming
Providing medication reminders
Planning and preparing meals
Running errands
Offering companionship
Performing light housekeeping duties and laundry
Uninterrupted Home Care Services
With Homewatch Caregivers of Paramus, continuous in-home care is no longer a far-fetched dream. We ensure your loved one receives uninterrupted care by scheduling caregivers for both day and night, in two shifts lasting eight to twelve hours. This offers you peace of mind, knowing a professional caregiver is always available to assist with daily tasks and respond promptly to emergencies.
The Advantages of 24-Hour Care at Home
There are many reasons why 24-hour in-home care is an excellent choice for those in need:
Preserve Personal Independence
Comfort of Home
Companionship
Personal Care
Respite for Family Caregivers
Peace of Mind for Families
At Homewatch Caregivers of Paramus, we're committed to providing top-quality 24-hour home care in Paramus, NJ. Trust us to provide your loved ones with the care they deserve while maintaining their dignity and independence.
Why Choose Homewatch Caregivers of Paramus
Choosing the right 24-hour home care service for your loved ones is a decision that requires careful consideration. With Homewatch Caregivers of Paramus, you're choosing a team that prioritizes comprehensive and compassionate care. Here's why:
Personalized Care Plans: We understand that everyone has unique needs. Therefore, we create a personalized plan for each individual, focusing on their overall well-being instead of just their medical condition.
Highly Trained Caregivers: Our caregivers are not only skilled professionals but also empathetic individuals who genuinely care about our clients' well-being. They undergo 12 hours of annual training to stay updated with the best caregiving practices.
Annual Background Checks: Trust and safety are our top priorities. We conduct yearly background checks on all our caregivers to ensure a safe, secure environment for your loved ones.
Regular Quality Assurance Visits: To maintain our high-quality service, we perform in-person quality assurance visits every 90 days. These visits allow us to monitor and improve our services continually.
Compassionate Care: What truly sets us apart is our team's compassion and empathy. Our caregivers provide more than just physical care; they offer companionship and emotional support, ensuring your loved ones never feel alone.
Choosing Homewatch Caregivers of Paramus means opting for a dedicated, compassionate, and highly skilled team. With us, you can trust that your loved ones will receive the care they deserve within the comfort of their own homes.
Let Homewatch Caregivers of Paramus be your partner in providing top-tier home care. Call (973) 556-2546 or contact us online for 24 hour care at home!
Providing the highest quality of care at an affordable cost. Our local caregivers are trained, background-checked, and insured. This is our promise to you.
About Our Caregivers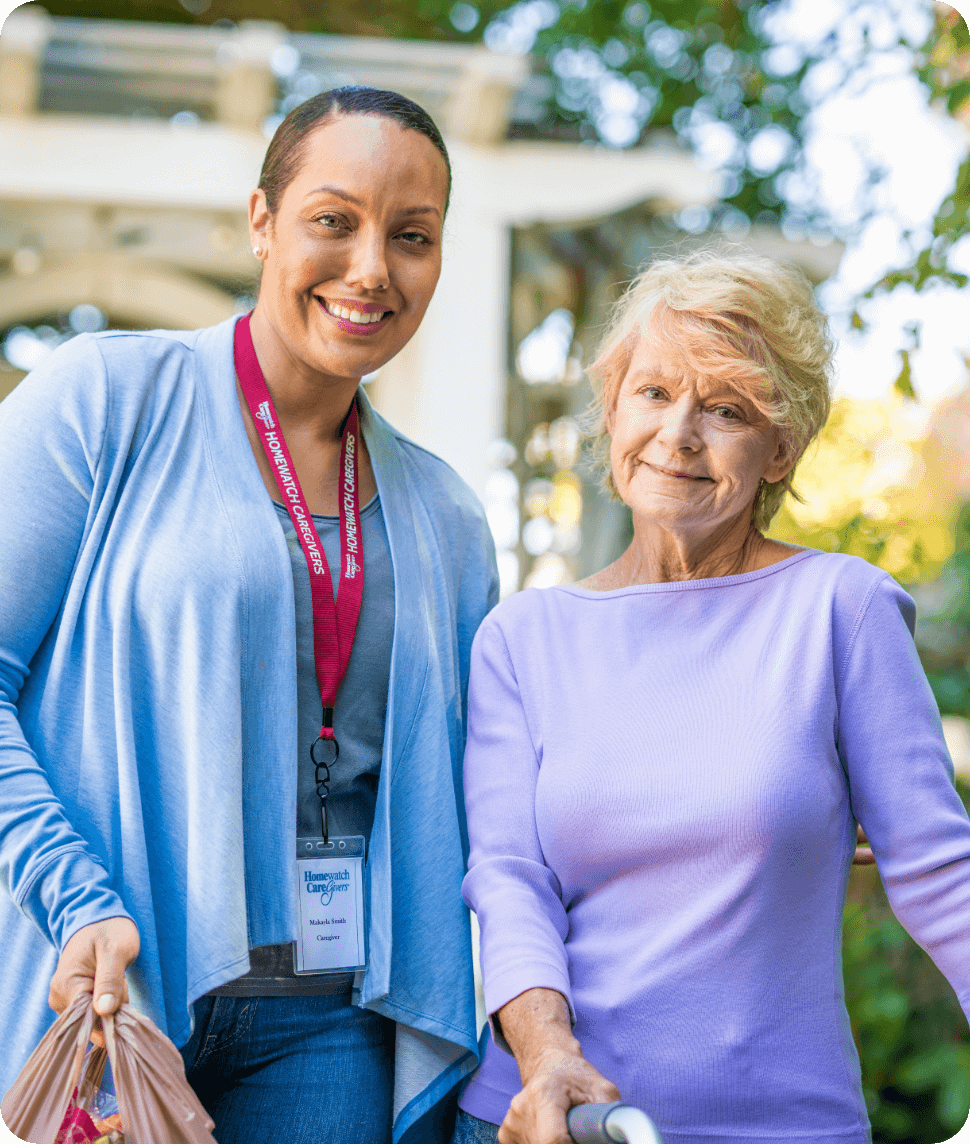 We conduct annual background checks on all local caregivers.

We provide at least 12 hours annually of employee training.

We perform in-person Quality Assurance visits at least every 90 days.

We conduct satisfaction surveys to monitor the level of care provided.

Ready to Speak with an Expert?
Homewatch CareGivers is Here to Help.