Personalized Connected Care
In-Home Elder Care Services in Paramus, NJ
Personalized In-Home Elder Care Services in Paramus
Homewatch CareGivers® is your trusted provider of compassionate in-home elder care services in Paramus, NJ. We understand the challenges that come with aging, and our dedicated team is here to offer the support and care your loved ones deserve. With our personalized approach, we strive to enhance their quality of life and provide you with peace of mind.
What is In-Home Elder Care?
In-home elder care, also known as senior care, encompasses a range of services tailored to meet the unique needs of seniors while allowing them to maintain their independence at home. At Homewatch Caregivers of Paramus, we believe that aging should be a journey filled with comfort, dignity, and companionship.
Our compassionate senior caregivers provide assistance with activities of daily living, companionship, medication reminders, light housework, errand running, and more.
Let your loved one experience care and comfort from home! Call (973) 556-2546 or contact us online today!
Benefits of Choosing Homewatch Caregivers of Paramus for In-Home Elder Care
By selecting Homewatch Caregivers of Paramus as your partner in in-home elder care services, you can expect a range of benefits that prioritize the well-being of your loved ones:
Extensively Trained Caregivers: Our team consists of friendly, compassionate, and qualified caregivers who receive ongoing training to ensure they deliver the highest standard of care. We prioritize their knowledge and skills, providing them with at least 12 hours of training annually, along with additional training as needed.
In-Person Quality Assurance: We conduct regular in-person Quality Assurance visits to review the delivery of care and evaluate caregiver skill sets. This ensures that your loved one's care plan is followed consistently, maintaining the quality of care they receive.
Research-Backed Professional Tools: At Homewatch Caregivers of Paramus, we employ professionally developed care tools, such as the GPCOG (General Practitioner assessment of Cognition), sleep scale, and Lawton Activities of Daily Living tool. These tools have proven effective in helping seniors and individuals of all ages, allowing us to provide comprehensive and tailored care.
When you choose Homewatch Caregivers of Paramus for in-home elder care services, you are selecting a team that is wholly committed to delivering compassionate care designed to improve your loved one's well-being and enhance their overall quality of life.
Experience Peace of Mind with Homewatch Caregivers of Paramus
At Homewatch Caregivers of Paramus, we believe that every senior deserves to age gracefully and comfortably in the familiar surroundings of their own home. Our compassionate caregivers are dedicated to providing personalized care that meets the unique needs and preferences of each individual we serve. With us, you can experience peace of mind, knowing that your loved ones are in capable and caring hands.
Contact us today to learn more about our in-home elder care services in Paramus, NJ. Let us be your partner in ensuring a safe, supportive, and fulfilling environment for your loved ones as they embark on their aging journey.
Providing the highest quality of care at an affordable cost. Our local caregivers are trained, background-checked, and insured. This is our promise to you.
About Our Caregivers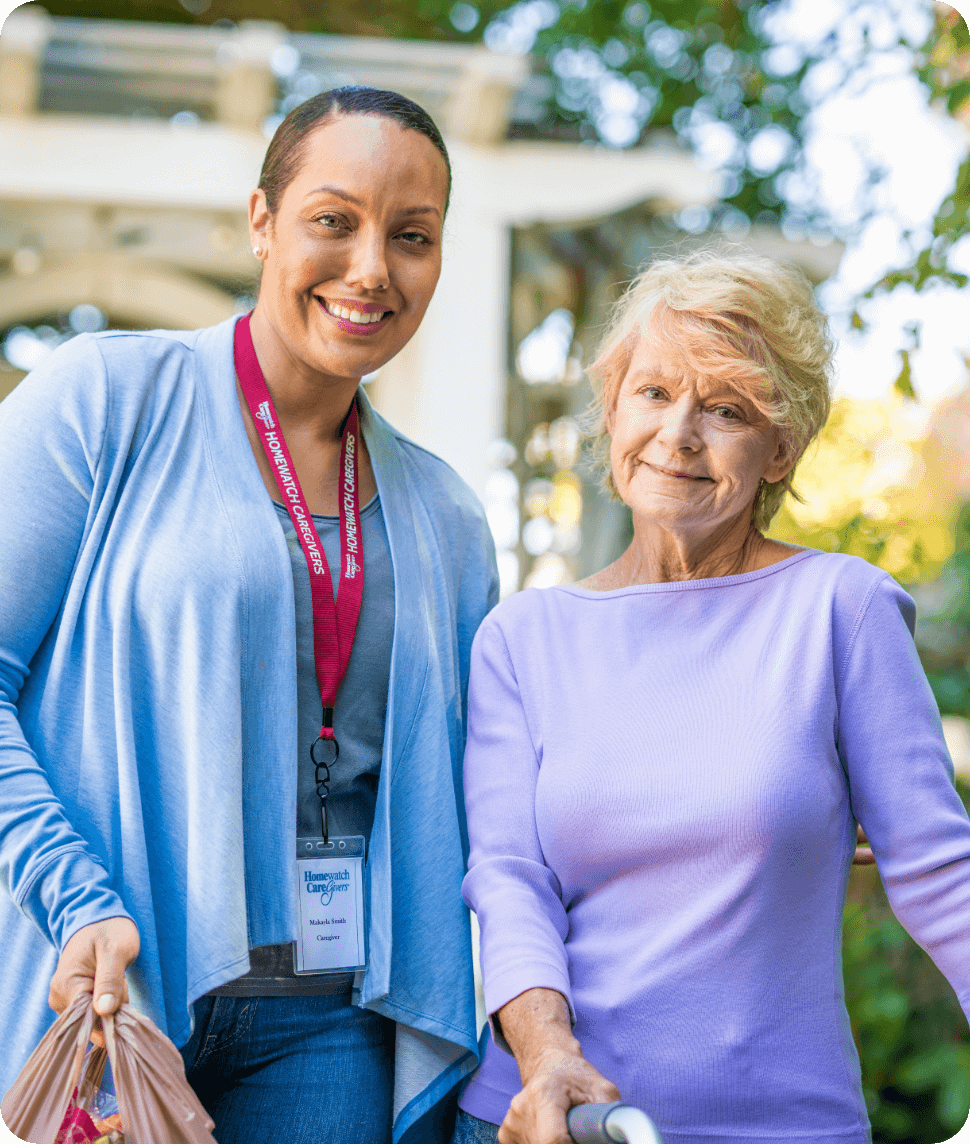 We conduct annual background checks on all local caregivers.

We provide at least 12 hours annually of employee training.

We perform in-person Quality Assurance visits at least every 90 days.

We conduct satisfaction surveys to monitor the level of care provided.

Ready to Speak with an Expert?
Homewatch CareGivers is Here to Help.