Personalized Connected Care
Homewatch Caregivers of Paramus's Story
Leading Home Health Care Services in Paramus
At Homewatch Caregivers of Paramus, it's all about family because we are family. We are a passionate, fun-loving and close-knit group that includes three siblings and one spouse.
Peeyush, he's the IT genius, the food lover and caregiver at heart. Julie (Peeyush's sister), she's the creative, compassionate spirit who puts the fun in fun-loving. Prashant (brother to Julie and Peeyush), he's the hard working, steadfast and the "one" that everyone can count on. Puja (married to Peeyush), she's the diligent, dot the i's, cross the t's type who can let loose once in a while. Together, we make up the Morris branch of Homewatch CareGivers to serve you and your family.
We've each had personal experiences with health issues over the years—from hip replacement and back surgeries to breast cancer--which give us all a deep appreciation for what it is like to be in need of quality care, as well as the difference that the right caregiver can make. It's what drives us to provide exceptional care, enabling our clients to continue to live in-home giving their loved one's peace of mind.
With us by your side, you can find independence and comfort again after life has slowed you down. Whether advanced age, a complicated surgery, or a chronic illness has been limiting you lately, we are here to make certain you feel at home again. Our Paramus in-home caregivers are locals who care about their communities and neighbors. When we do a job well done, it means making certain a friend in need and their family gets the superior care services they require and deserve. This is what motivates us more than anything.
Want to know why the people of Paramus love our home health care team?
Call (973) 556-2546 to talk to a care provider about our services
Providing the highest quality of care at an affordable cost. Our local caregivers are trained, background-checked, and insured. This is our promise to you.
About Our Caregivers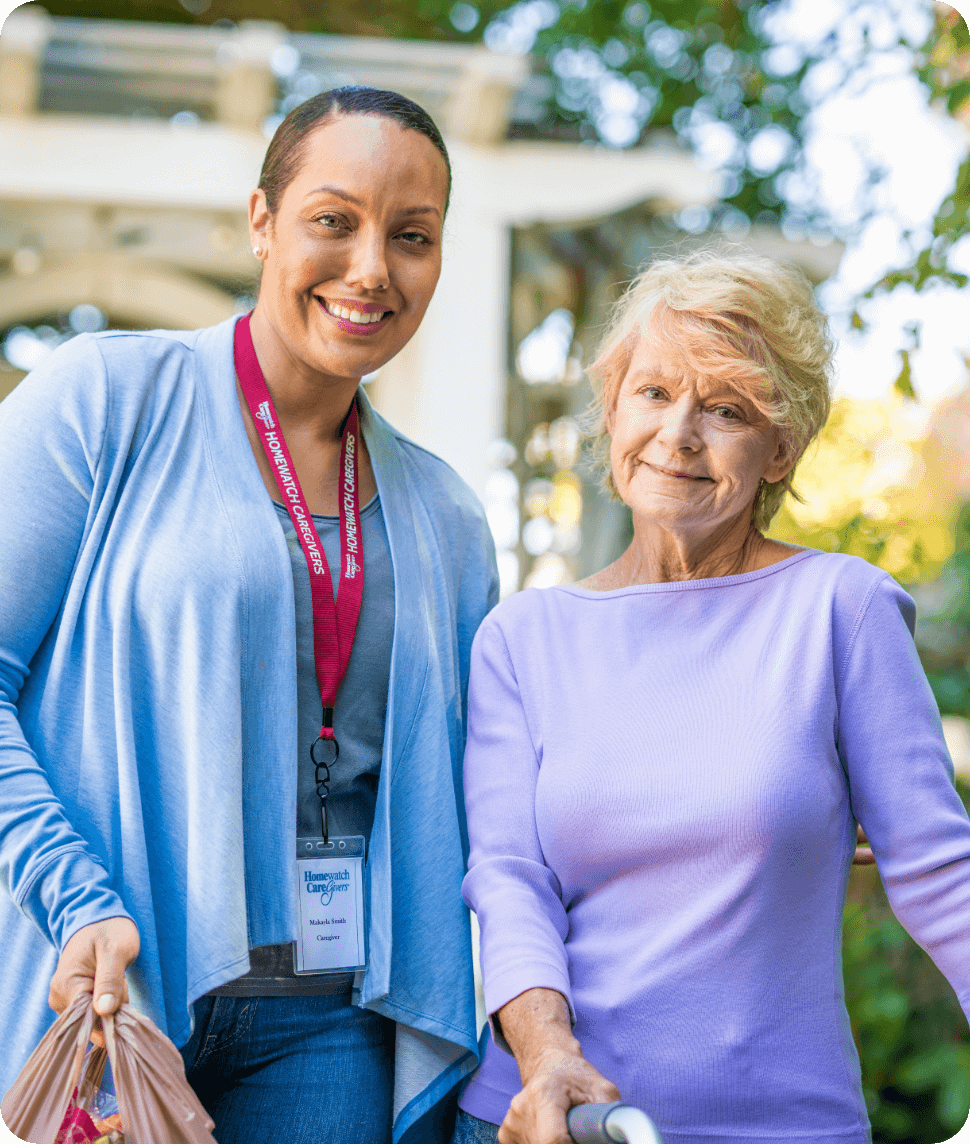 We conduct annual background checks on all local caregivers.

We provide at least 12 hours annually of employee training.

We perform in-person Quality Assurance visits at least every 90 days.

We conduct satisfaction surveys to monitor the level of care provided.

Ready to Speak with an Expert?
Homewatch CareGivers is Here to Help.