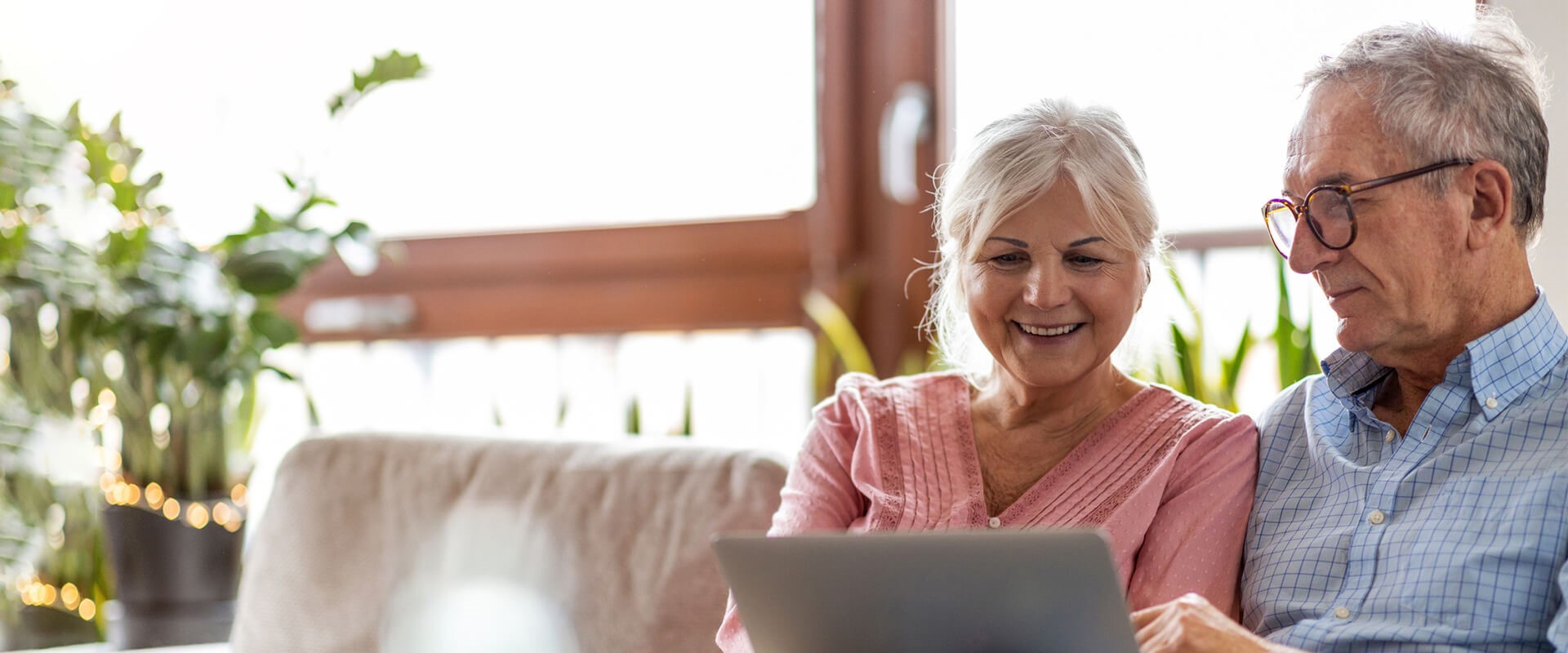 Personalized Connected Care
Personalized In-Home Support for Individuals Living with Dementia
Dementia is often disproportionately characterized as an irreversible, intensifying ailment leading inevitably to debilitation and death, with care practices primarily focused on the disease's progression and the ensuing disability. At Homewatch CareGivers®, we adopt a distinctive approach: we craft a unique care plan that emphasizes preserved abilities, promoting a life that remains rich and rewarding. Our in-home dementia care is designed to uphold the overall health and wellness, adapting as the disease evolves.
Grasping the Implications of Dementia
Dementia, a condition affecting nearly 50 million people worldwide and accounting for almost 10 million new cases every year, dramatically reshapes an individual's life. An umbrella term for a spectrum of symptoms stemming from a range of diseases, dementia signifies substantial cognitive shifts that disrupt everyday life. Gradually, individuals may observe changes in their reactions to various stimuli, executive functioning, and physical capabilities.
If dementia is a part of your life or that of a loved one, we encourage you to contact us at (973) 556-2546 today for a complimentary consultation. We are here to design an ideal care plan that suits your circumstances.
Identifying Different Forms of Dementia
While there are several different diseases that can give rise to dementia, the most common triggers are Alzheimer's and Lewy body dementia (LBD).
Alzheimer's disease, the most widespread cause of dementia, impacts over five million Americans. It manifests as a slow decline in memory and executive function due to the degeneration of brain cells. Physical deterioration is typically delayed until the advanced stages of the disease, significantly affecting fundamental functions and motor skills crucial for physical health.
Another major contributor to progressive dementia is Lewy body dementia. Its initial symptoms often resemble those of Alzheimer's or Parkinson's, with some individuals reporting vivid hallucinations. Lewy body dementia can also lead to excessive daytime fatigue, sporadic periods of unresponsiveness, and movement-related issues like tremors.
The Importance of Specialized Dementia Home Care Services
At Homewatch Caregivers of Paramus, we believe that in-home dementia care isn't a uniform solution but rather a considered approach crafted around the individual's whole needs, not merely their diagnosis.
A crucial component of our service is undertaking a comprehensive home audit to ensure our dementia care covers:
Safeguarding within and around the home.
Enhancing independence by adapting activity steps.
Facilitating active participation in their care.
Maintaining an appropriate level of engagement at the right times.
Organizing clothing and belongings to foster self-reliance.
Observing reactions to environmental factors like temperature or noise.
Recognizing the necessity for periods of peace and rest.
Promoting physical activity to stimulate circulation and maintain muscle strength.
We are dedicated to caring for the total well-being of the individual, not just addressing their condition.
What Insurance Covers In-Home Care?
There are several types of insurance that may cover in-home care, depending on the specific policy. Here are some common types of insurance that may provide coverage for in-home care:
Long-Term Care Insurance: This type of insurance is specifically designed to cover the costs associated with long-term care, including in-home care services. Long-term care insurance typically covers assistance with activities of daily living (ADLs) such as bathing, dressing, eating, and mobility.
Health Insurance: Some health insurance plans may offer coverage for certain types of in-home care services, such as skilled nursing care or home health aide services, particularly if they are medically necessary. Coverage may vary depending on the specific plan, so it's important to review your policy or contact your insurance provider for details.
Medicare: In the United States, Medicare may cover certain in-home care services under specific conditions. Medicare Part A can cover home health care services, including skilled nursing care, therapy services, and personal care provided by a home health aide, if it is deemed medically necessary and prescribed by a physician. Medicare Part B may also cover some types of in-home care services, such as medical equipment and supplies.
Medicaid: Medicaid is a joint federal and state program that provides health coverage for individuals with low income. Depending on the state's Medicaid program, it may cover some in-home care services, including personal care and assistance with ADLs, for eligible individuals who meet the program's criteria.
Veterans' Benefits: Veterans may be eligible for certain in-home care services through the U.S. Department of Veterans Affairs (VA). The VA offers various programs, such as the Aid and Attendance Benefit, which provides financial assistance for veterans who require help with daily activities and may cover in-home care services.
It's important to note that insurance coverage for in-home care can vary significantly based on the specific policy, insurance provider, and the individual's circumstances. It's recommended to carefully review your insurance policy, consult with your insurance provider, or seek assistance from a knowledgeable professional to determine the coverage available to you.
Please reach out to us today at (973) 556-2546 to learn how our specialized dementia home care services can be of benefit to you or your loved one.
Providing the highest quality of care at an affordable cost. Our local caregivers are trained, background-checked, and insured. This is our promise to you.
About Our Caregivers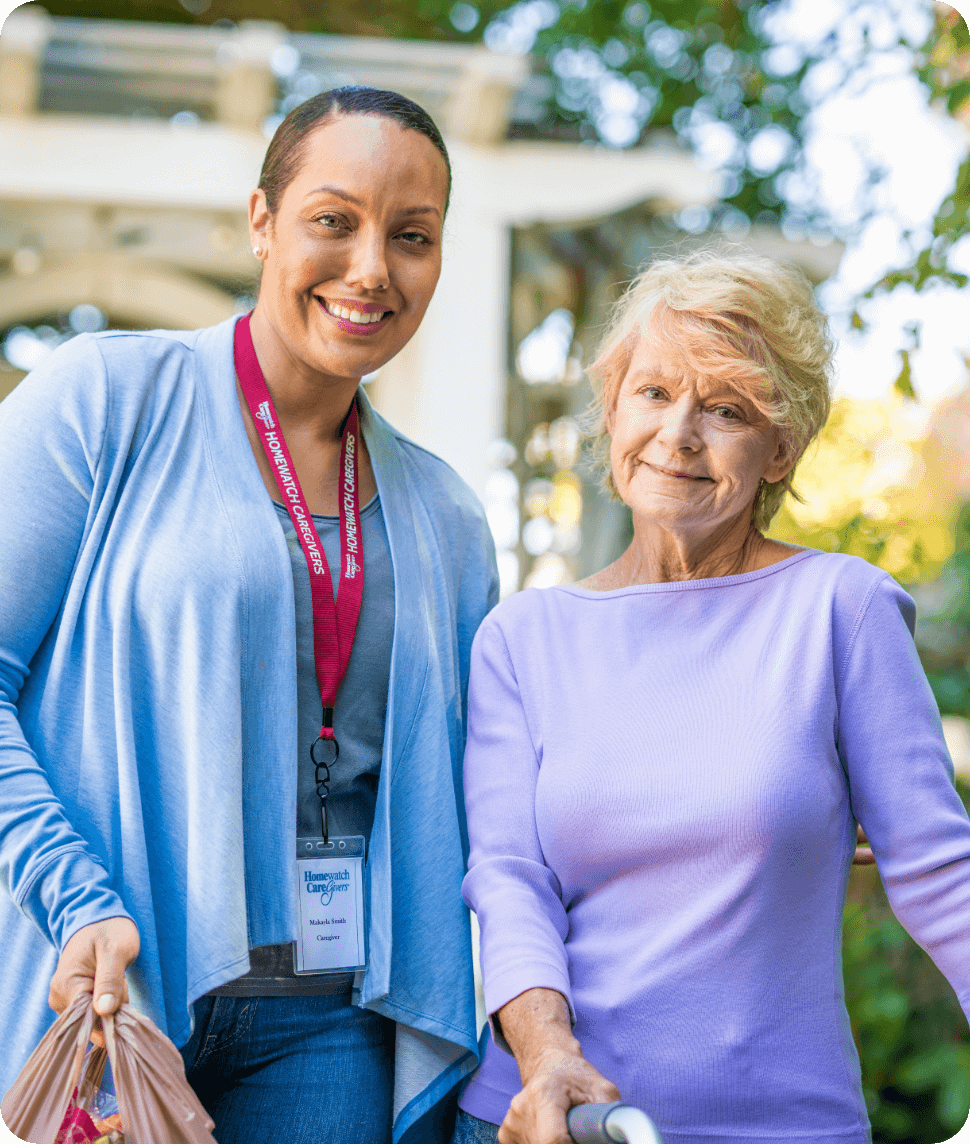 We conduct annual background checks on all local caregivers.

We provide at least 12 hours annually of employee training.

We perform in-person Quality Assurance visits at least every 90 days.

We conduct satisfaction surveys to monitor the level of care provided.

Ready to Speak with an Expert?
Homewatch CareGivers is Here to Help.