Spreading Dementia Awareness
Homewatch CareGivers of Phoenix is committed to serving both our clients who suffer from dementia, and the community at large. It is our goal to spread awareness of dementia and related diseases, like Alzheimer's Disease, and provide education so that others become familiar with what those afflicted with the disease experience on a daily basis.
Virtual Dementia Tours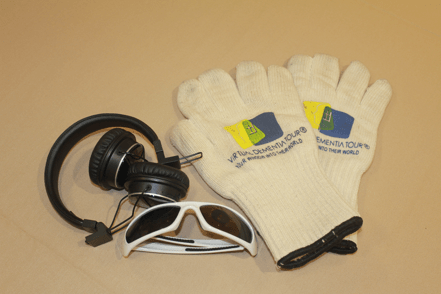 Homewatch CareGivers of Phoenix has been facilitating Virtual Dementia Tours (VDT) throughout Arizona, and in particular, in the Phoenix area. VDT provides participants with sensitivity training on what those with dementia experience. Participants are asked to complete a variety of tasks in a very darkened environment, wearing glasses that distort their vision, headphones to impair their hearing, gloves to impact their ability to feel and manipulate objects. By altering their senses, the participants gain an understanding and appreciation for the challenges that the elderly experience performing everyday tasks. The tours conclude with a participatory and interactive discussion on what was experienced to gain further insight into the impact of the disease.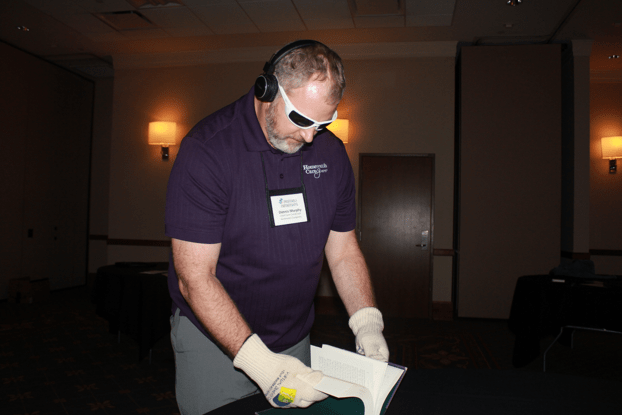 To participate in an upcoming VDT, please contact our office for a schedule of VDT events, by calling (602) 313-3991, or via email at phoenix-info@hwcg.com.
For exceptional home care services, from an agency that specializes in dementia care, and care that seeks to enhance our clients quality of life, by focusing on their overall health, safety, and well-being, by being providers of joy and happiness, contact our office today for your free consultation and assessment of supportive needs.
Homewatch CareGivers of Phoenix is family owned and operated. Let our family care for yours, today.