Personalized Connected Care
Story Of Homewatch CareGivers of Rock Hill
Compassionate Home Care for Every Need
My name is Shawn Smith, and I am the President of Homewatch CareGivers of Rock Hill. We are a veteran-owned home care solution for the greater York County area. After six years in the military and twenty years in management and sales, I found myself wanting to do something different for the remainder of my working career. Something which would utilize my skill set, while also giving back. Something that could make a difference in some way. I knew I wanted something "service related" but just didn't know what. Then I heard about a friend whose mother wanted to remain at home during her final months of life, and I learned about in-home care. The lightbulb went on! I did some research and realized the need for such compassionate quality care right here.
As I visit the local hospitals, clinics, and the VA in Columbia, I can't help but notice the many people who just need a hand for a while as they recover at home or cope with some challenges associated with aging. There populace of all assortments at the VA who could use help and probably don't even know it's out there for them, for us, as combat veterans.
Please take time to review our website. It is packed with information, not only on our services but also with information on how to navigate these waters. Let's face it, we usually turn to these services in the time of need, not because we found ourselves in the kitchen with 30 minutes of idle time.
Think about training, liability, insurance, and services offered. After all, whomever you choose to move forward with, you are giving them unfettered access to your loved one. We understand this, and you have my word, we will only provide you with the best! At the end of the day, we are all here for you and your family. Marie, our office manager, understands. She too has aging parents in the community. Allow us to better understand your situation and provide a solution or referral. We are all family when it comes to these efforts!
For more information about our exceptional Rock Hill caregiving services, contact our team by calling (803) 592-3967.
Providing the highest quality of care at an affordable cost. Our local caregivers are trained, background-checked, and insured. This is our promise to you.
About Our Caregivers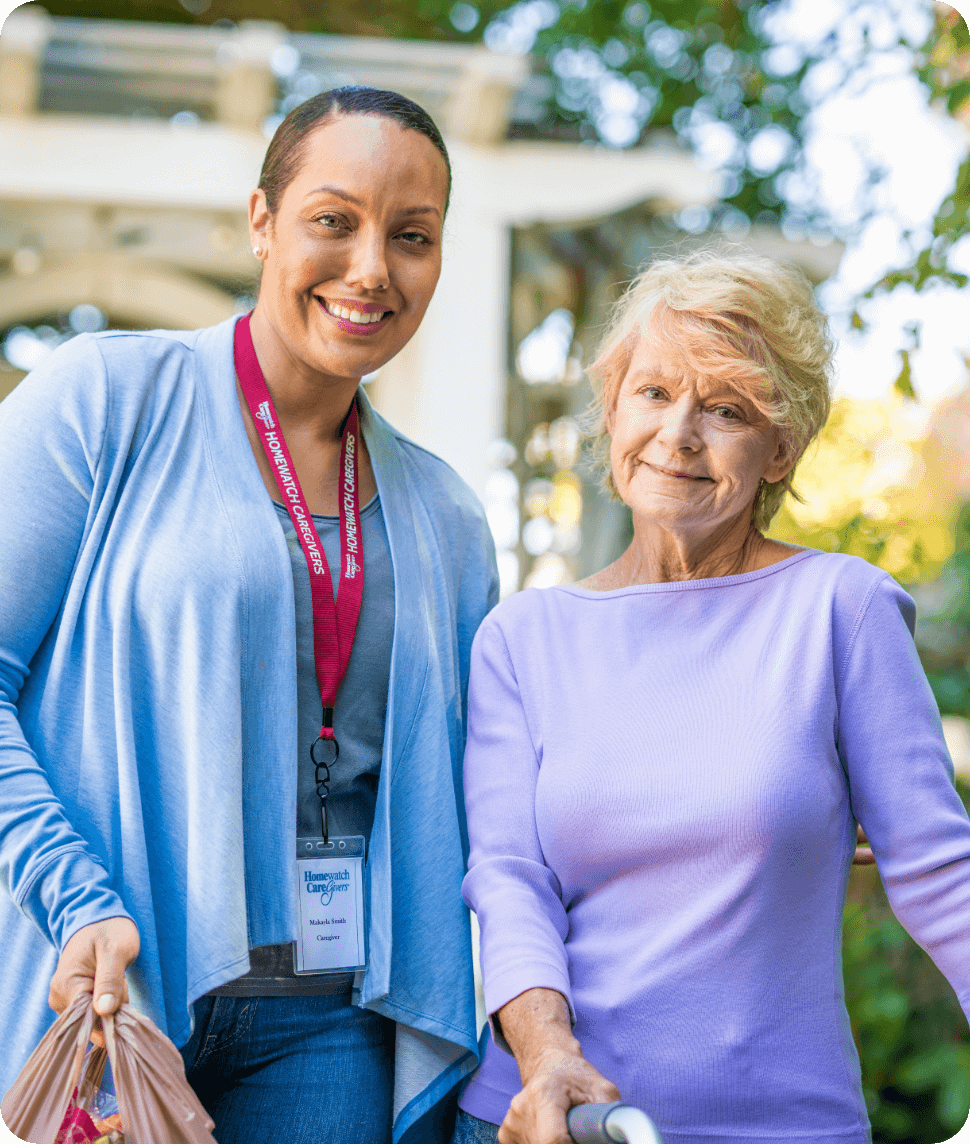 We conduct annual background checks on all local caregivers.

We provide at least 12 hours annually of employee training.

We perform in-person Quality Assurance visits at least every 90 days.

We conduct satisfaction surveys to monitor the level of care provided.

Ready to Speak with an Expert?
Homewatch CareGivers is Here to Help.