Personalized Connected Care
Homewatch CareGivers of Sarasota: Elder Homecare for the Greater Sarasota Area
Sarasota's Trusted In-Home Care Agency
Sarasota's families predominantly opt for our homecare due to these compelling reasons:
An elevated seniors' daily experiences, thanks to our proficient caregivers.
An emphasis on elder care, with an individualized care plan at the core.
Seamless onboarding, which includes background checks and in-house training.
When needed, 24-hour homecare is provided.
At Homewatch CareGivers, we understand the diverse needs of our clients and their families. Recognizing that everyone's requirements are unique, we provide a comprehensive list of homecare services. Our dedication to enhancing the quality of life, ensuring safety, and providing tailored care is evident in the array of services we offer including:
Transportation to and from doctor appointments.
Meal preparation at home.
Communication with family members and health professionals to ensure we always have the most up-to-date information.
Help with daily activities including grooming, showering and toileting.
Care for most chronic conditions which requires additional training for our caregivers.
Our dedicated participation in Sarasota's local community underscores our commitment beyond conventional in-home care. In Sarasota and beyond, Homewatch CareGivers remains an emblem of trust, compassion, and unparalleled homecare.
As we age, the importance of quality homecare becomes evident. At Homewatch CareGivers of Sarasota, we present homecare solutions that promote graceful aging within one's own home. Sarasota residents can benefit from our in-home care offerings, which show a testament to our dedication, empathy, and unwavering commitment to ensuring continuous support for our seniors.
Research Shows Our Commitment to Elder Care Excellence in Sarasota
Homewatch CareGivers of Sarasota is not just another caregiving agency. We have become testament to unmatched quality in in-home care. Proudly benchmarked by Home Care Pulse—the home care industry's premier entity for satisfaction research and quality assurance—we consistently rank in the top 5% of all agencies nationwide. This recognition may speak volumes about our commitment to the highest standards, including the ability to match our client's needs with the caregiver's abilities. Meticulously selected and trained, they are the lifeblood of our organization, ensuring that each client experiences nothing but the highest level of care. Our longstanding recognition with Home Care Pulse reinforces our pledge to deliver excellence, a promise we make to every client and their families.
Every Senior Deserves Exceptional Care
Our Sarasota Address:
98 Sarasota Center Blvd. Ste C
Sarasota, FL 34240
Call (941) 214-4172 to learn more about our caregiving services in Sarasota. Schedule a complimentary evaluation today!
Providing the highest quality of care at an affordable cost. Our local caregivers are trained, background-checked, and insured. This is our promise to you.
About Our Caregivers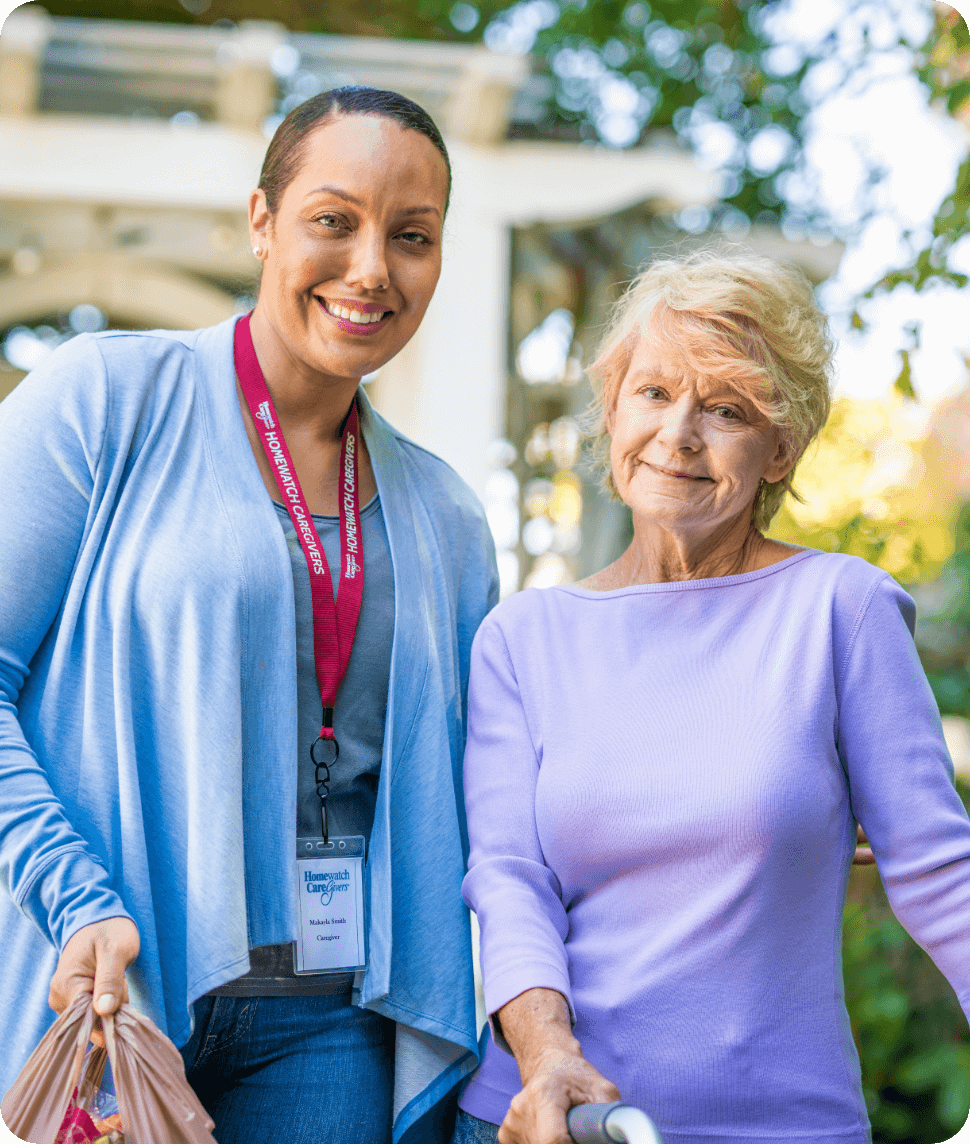 We conduct annual background checks on all local caregivers.

We provide at least 12 hours annually of employee training.

We perform in-person Quality Assurance visits at least every 90 days.

We conduct satisfaction surveys to monitor the level of care provided.

Ready to Speak with an Expert?
Homewatch CareGivers is Here to Help.