Aging-In-Place
One thing we "Baby Boomers" want is to maintain their independence as they grow older. As we move from the 30s, 40s, and even 50s crowed into the 60s, 70s, and 80s crew. How do we do that without giving up our independence? We are the generation defined by the "Beats," the "Hippies," and the Vietnam war. Some tried to change the establishment, and others became the establishment. But today, we all have flowers in our hands and hair, children and grandchildren, and the majority, like our parents before us, have settled down and built our homes and communities.
When we develop health issues and can no longer care for ourselves or have been thrust into the role of caregiver, it can be overwhelming. To stay in our homes and "age in place," we must accept that we need help. Needing help does not mean giving up your independence. Most of us have people who have taken on chores that we did when younger care like landscaping in the yard. Having a caregiver come into your home is no different. A caregiver can give you back the freedom to go out for lunch, go to the park, and enjoy your children and grandchildren. Having a caregiver can give everyone the peace of mind that you or your loved one is safe and at home.
Just because the "Baby Boomer" population is aging doesn't mean we're necessarily slowing down. While some of us may be, it doesn't mean we are ready to, which is where a caregiver can help. After all, we "Baby Boomers" are expected to influence the world for decades. The U.S. Census Bureau found that Americans aged 55 and older now control over 50% of owner-occupied homes. Information collected by the AARP found that over 80% of "Boomers" want to age in their own homes. In addition, "Boomers" hold over 53% of the total U.S. wealth and can afford to age at home. These are all reasons aging in place makes sense and is essential to "Boomers."
How Homewatch CareGivers Can Assist You or Your Loved One
Homewatch CareGivers of St. Pete Beach is there to provide the much need service. At Homewatch, we are here to provide an alternative to leaving your home and going into a facility. Facilities are not able to provide the individual care most of us desire. That's where we come in Homewatch CareGivers of St. Pete Beach is there to offer individual senior care in your home. We design home health care services to meet your specific needs. This may include companionship or personal or complex care with a CNA. We are here to help you and your loved ones navigate this process. We can work directly with you and your loved ones to ensure you receive the best care.
In Closing
If you/re looking to stay in your home and age in place we're here to help you with your goal. We serve St. Pete Beach and the greater St. Petersburg area, including Tierra Verde, Gulfport, and the beaches. We provide in-home care, including personal care, companionship, complex care, as well as 24-hour care. Homewatch CareGivers of St. Pete Beach has you covered. Depending on your needs, we will work with you to develop an integrated care plan to help you meet your goals. We are currently accepting clients for eldercare, companion care, personal care, and complex care. Call today for a free consultation at (727) 485-0194. For more information, contact Homewatch CareGivers of St. Pete Beach at www.hwcg.com/St-Pete-Beach.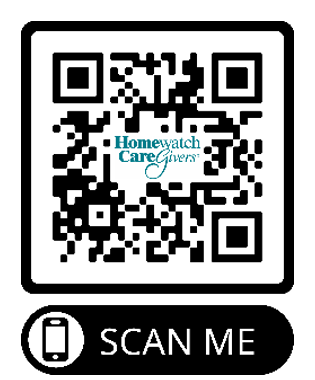 "We're More than Just CareGivers!" ™