As the baby boomer generation continues to age the need for in home health care services is growing. While aging, the baby boomers are more affluent and active than past generations and the idea of elders as an economic burden or as frail and weak is an outdated social construct. The construct of the frail senior citizen, while it still exists, is not today's reality. Most Americans are of the mindset that "age 60 is the new 40." With that said, the baby boomers in need of care appear to have the desire to stay in their homes looking for care to be brought in. According to research by the National Conference of State Legislatures with AARP Public Policy Institute: Nearly 90 percent of people over age 65 want to stay in their homes for as long as possible.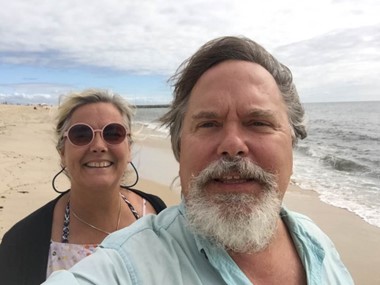 Certain baby boomers, whose members are now between the ages 58 to 76 years of age, will need to make the decision of either staying in their homes or moving in to assisted living and long-term facilities. By 2030, the youngest boomers will be at least 65-year-old. According to the U.S. census the boomer population in St Petersburg and Clearwater now makes up approximately a quarter of the overall population. This places Pinellas County among the top 20 areas in the United States with the highest number of baby boomers. The St Petersburg area is a hot spot for retired folks and it continues to attract a significant number of boomers every year. It's clear that the St Petersburg, Clearwater, and Gulfport area is the place for
retiaries.
Healthy Aging
One of the most important challenges facing todays aging population is the responsibilities of healthy aging. What is healthy aging? Just do a web search on baby boomers and you will find a multitude of articles related to health and wellness. Its maintaining a healthy lifestyle. Baby boomers are seeking to stay at home and out of assisted living facilities by maintaining their health through exercising, healthy diet, and enjoying companionship and cultivating friendships. Baby Boomers are truly the first generation of fast and processed food along with excesses in recreational drugs and alcohol during the 60' and 70's. The group who relates to the Hunter S. Thompsons and Keith Richards of their generation and are now turning to exercise and watching what food we eat from the Mediterranean, Keto, South Beach diets to drinking smoothies.
It's all about healthy aging and the concept of staying disability-free and thus avoiding the need for long-term care. In home personal and companion care can help seniors maintain their regular activities leading to more healthy and functional lives. Healthier baby boomers are more likely to be productive members of society. However, as boomers age they will require more health care and they prefer aging in place with in-home care.
How Homewatch CareGivers Can Assist You or Your Loved One
In home health care service will continue to grow and Homewatch CareGivers of St Pete Beach is here to provide the much needed service. Homewatch can provide an alternative to leaving your home and going into a facility with staffing that includes registered nurses, certified nursing assistants and home health aide's. We will design home health care services customized for you to meet your specific needs. Finding the right in home health care services is crucial to ensure the safety and well-being of you or your loved one.
Wrapping Up
Whether your part of the Greatest Generation, Baby Boomers, or Millennials we're here to help you with your caregiving needs. Serving St. Pete Beach and the greater St. Petersburg area including Tierra Verde, Gulfport, and the beaches. Providing in-home health care including personal care, companionship, complex care, 24-hour care, dementia care, parkinson's, hospice, respite, post-surgery care, postpartum support, medication reminders, transportation. If it's a CNA, home health aide, or registered nurse Homewatch CareGivers of St Pete Beach has you covered. A caregiver is available from 2 to 24 hours, depending on your needs. Get in touch with us today to create the right care plan for your loved one. For more information contact Homewatch CareGivers of St Pete Beach today by clicking here or call (727) 485-0194.
"We're More than Just CareGivers!"