Caregiving Services Are Essential Serving Ashley, Plymouth, and Surrounding Communities
Getting
Started

We are available 24 hours
a day, 7 days a week.

Evaluating Our Care
& Your Needs

We come to you and create
a custom care plan.

Partnering
In Care

We provide progress reports
and listen to feedback.
In-Home Caregiving Services in Ashley
Trustworthy & Reliable Caregivers
When the time comes for extra care for your loved ones, whether that be an aging parent, child, or another loved one with specific health conditions, many people prefer the comfort of their own home.
At Homewatch CareGivers of Ashley, we understand that quality caregiving services should not interfere with your quality of life. Our caregivers and team are dedicated to doing everything we can to keep you or your loved one comfortable.
Here are some of the daily activities we can help with:
Companionship – Often, many older adults fall into ruts of loneliness and isolation, so our caregivers provide emotional and social support for those who are affected!
Light Housekeeping – We want our clients to always be in safe and clean environments, which is why our caregivers help with light housekeeping to make sure this happens!
Medication Monitoring – When it comes to medication, our caregivers can help monitor you or your loved one's medication intake, as well as double-check the dosage and label to make sure the correct medication is being taken.
Mobility Services – If you or your loved one has trouble getting around their home or transferring to any other type of vehicle, our caregivers are fully trained on how to help you or your loved one move safely from one space to another!
Personal Care & Hygiene – From grooming to bathing to toileting, our caregivers are available to help ensure proper hygiene is being conducted on a routine basis!
Meal Planning – Your caregiver will be able to help ensure your loved one continues to eat and get the nutrients they need throughout the day.
Errands – From picking up milk and eggs to dropping off a check at the bank, our caregivers are able to assist with shopping and errands as needed!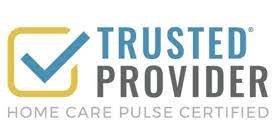 Want to learn more about our in-home care services? Contact us today at (570) 365-4594
Medication Safety
Our in-home caregivers provide support for seniors. One way is by reminding them to take their medicine to stay healthy along with any dietary consideration associated with medicine.
Luckily, home care can help.
Here are some medication management tips:
Keep a detailed list of medications, including doses and dosage times. Include over-the-counter medications such as vitamins or any herbal remedies for your elderly loved one's health care provider.
Use a pill dispenser as a medication management system.
Store medications properly in a cool, dry place, or any other place where they must be stored.
Write a journal of any changes in the patient's mood or behavior when new medications are introduced, dosages change, or certain pills are eliminated, to communicate to the client's physician.
Learn more about how we assist with medication management and safety. Click here to read more.
Why Choose Homewatch CareGivers?
Discover how professional caregivers approach caring for your loved one, in order to engage and bond with them as individuals.
Personal Grooming Like Bathing or Getting Dressed

Helping a Person with Alzheimer's or Dementia by Grounding and Orienting Them

Medication Reminders

Moving Around. Getting in and out of the Bed or Shower

Errands Like Grocery Shopping and Picking up Prescriptions

Keeping Them Safe and Comfortable
With over 35 years of experience providing all types of people with in-home caregiving services, you can be sure that you are hiring the best. Whether you are looking for help around the house or need assistance with mobility and transfers, our caregivers are ready to help ease your everyday stresses.
Our caregivers and your loved ones must have a strong relationship and a genuine connection to get the best possible care. We will always do our best to match you with a caregiver who can give you exactly what you, and your loved one, will need. Every one of our caregivers undergoes national background and DMV checks, receives annual training, speaks the same language as your loved one, and complements each client to create relationships that cannot be broken!
Learn more about our caregiving services by calling us at (570) 365-4594.
"I cannot say enough wonderful things about Homewatch CareGivers."