Personalized Connected Care
In the Community
Learn about how Homewatch CareGivers of Boise is involved in the community today!
A Bucket List!
We all have our own things in life that we want to try to accomplish if life allowed us. Those things we wished we would have done when we were younger or healthier. Maybe climbing a mountain to the top (or small hill), flying in a small plane to admire where we live or maybe even just spending more time with people we love. We all have our own things that we would do different.
Therefore, I want to recognize an organization called Angels Anonymous.
This nonprofit group helps grant wishes for hospice patients that want that one last wish. It may be as simple as a going to eat at a restaurant that they never got to go to or seeing a family member for one last time. This wonderful organization helps fulfill these wishes by raising funds throughout the year with all our community's help.
At Homewatch CareGivers of Boise we are proud to be able to partner with this organization and help these individuals throughout the Treasure Valley with this cause. We rely on our partners in the field and our amazing caregivers that help us fulfill these requests and these clients check an item off their "Bucket List".
---
Caregiver Appreciation Breakfast/Lunch!
Our caregivers are the heartbeat of our organization! They are the ones on the front lines providing compassionate care to our clients. Each day they travel to our clients' homes and provide custom care to each one of them. They help our clients with some of the most personal care possible, including bathing, dressing, toileting, ambulation and transfers. Their schedules can change often as our clients require more or less care. They work with various personalities and styles all the while trying to find a way to satisfy each type.
We try to recognize our caregivers for their hard work, integrity, kindness and loyalty. One of the recent ways we did this was by preparing breakfast for them. We've prepared breakfast for them in the past and received feedback that it was appreciated so we decided to do it again. We prepared for them a waffle buffet, complete with buttermilk waffles, coconut waffles and whole wheat waffles. There were all sorts of toppings available: 3 kinds or syrups, strawberries, bananas, blueberries, peanut butter, whip topping, butter. In addition we made our waffle omelets with egg whites, onions, peppers, bacon and cheese. They were a hit! For the caregivers who couldn't make it for breakfast, we provided lunch. We are Very grateful for our caregivers!!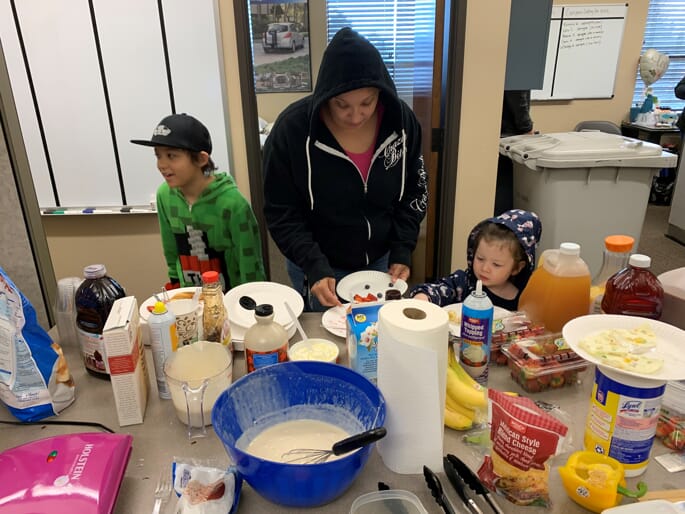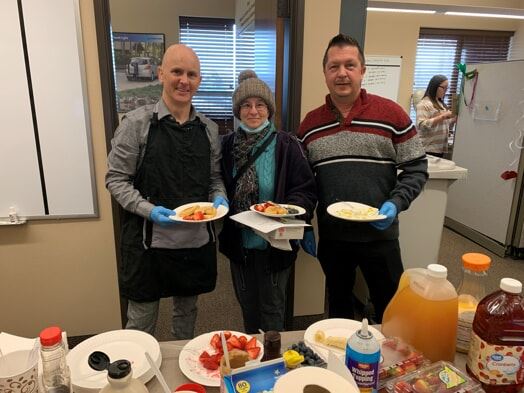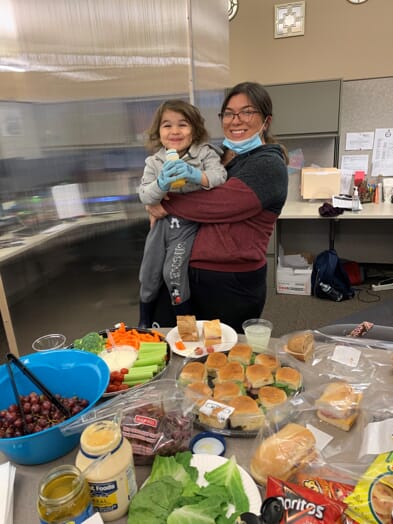 ---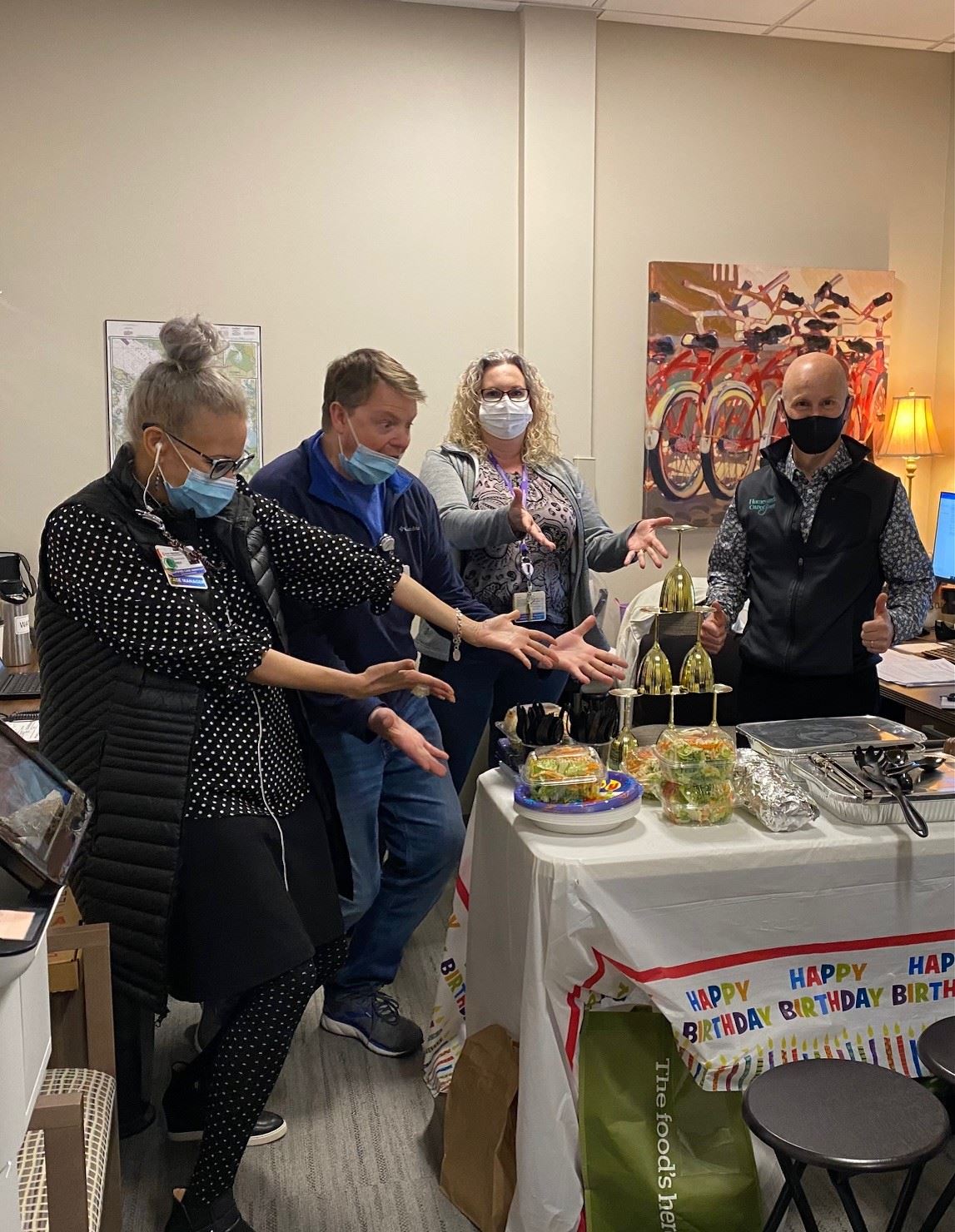 This is what it's about in our community! We were so blessed to get to spend time with the St. Als Rehab social work team to share lunch with them and brainstorm how to work together with some of the challenges we are facing this year with the pandemic still affecting our communities. (We were also able to celebrate a couple of birthdays with them!) Social workers do so much for our community, especially for the seniors they serve in our valley. They help them through difficult circumstances including health, family, financial. They provide helpful resources to people who need these resources to keep them healthy, safe and happy. Sometimes this can be a thankless job as patients/clients aren't always appreciative of the work and help social workers provide. Thank you Social Workers of all the Treasure Valley for all you do to help our community!
---
Local Charity Events
Andy and I (Nate) represented Homewatch CareGivers in supporting Heart and Home Hospice with their Toys for Tots and Treasure Valley Hospice with their coats for the Boise Rescue Mission Ministries' shelter for women. This took place at a local event called In the Mix. It was held at Brookdale Senior Living in Boise. It was nice to get out and support these worthwhile causes and network with some great people!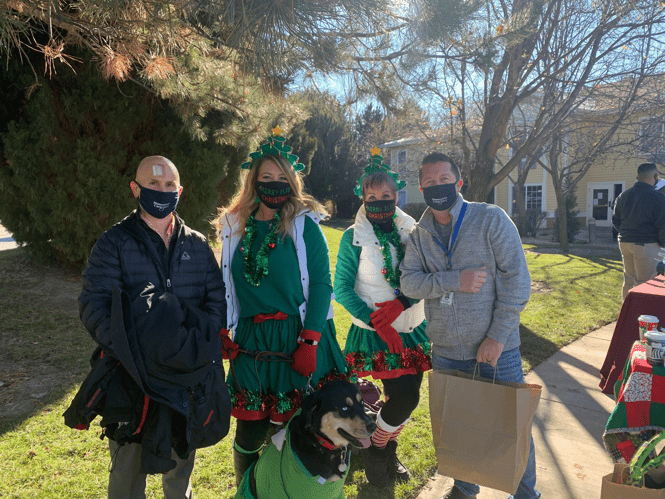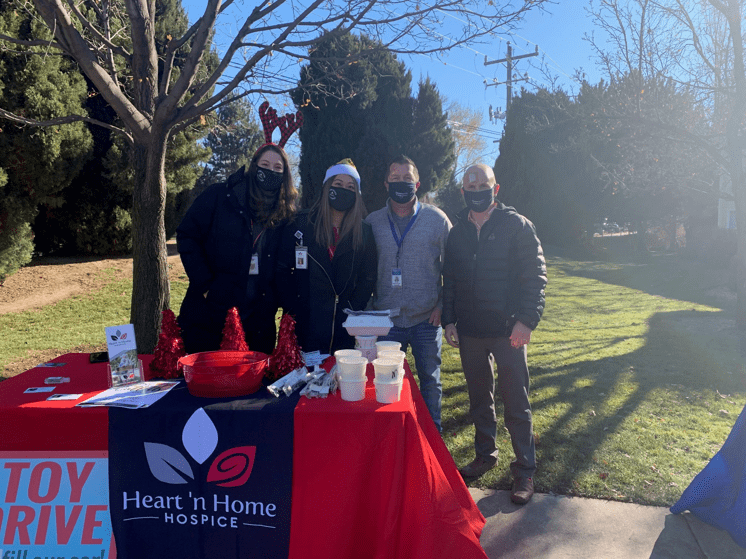 ---
Healthcare Parade for Senior Communities
A few weeks ago Andy and I (Nate) participated in a Christmas healthcare parade which consisted of members of the healthcare community traveling to various assisted living, independent living and skilled nursing communities. We witnessed many of the residents at these communities show their gratitude by their smiles and waves as we drove by the entrances and saw them waving in their windows. We are hoping it brought some joy and gladness during this time when most of them are isolated from their families except by technology. Here's to hoping 2021 will bring us closer sooner to finding solutions to the challenges that have faced in 2020!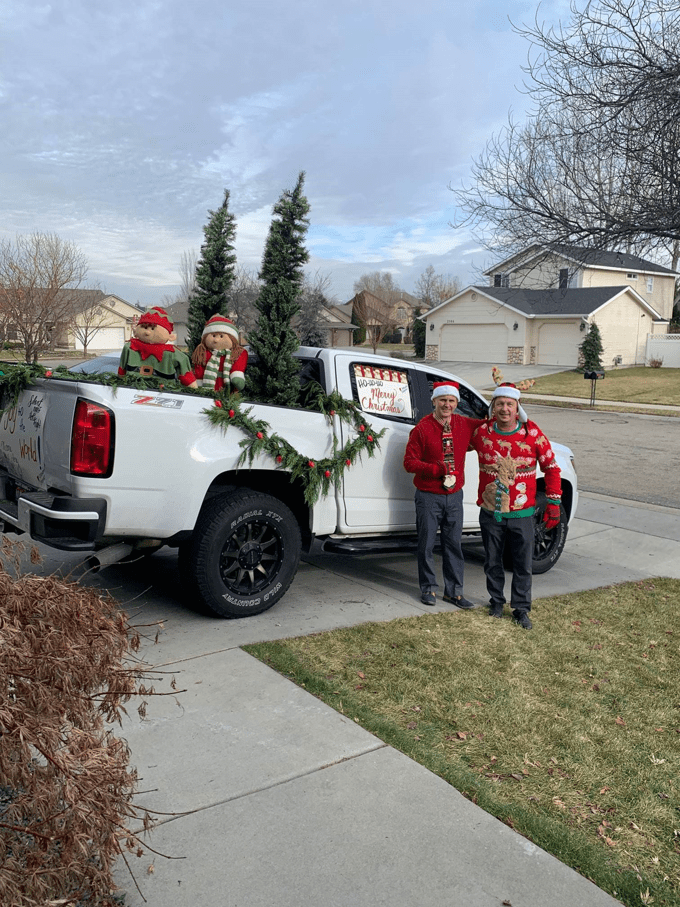 ---
Great visit to Spring Creek Eagle to honor Barbara for their Adopt a Grandparent program Lisa has organized. It's difficult for these residents who can't have visitors yet due to COVID. It's great to see these creative ways of connecting with our seniors! As a caregiving agency serving Boise, Meridian, Eagle, Nampa, Caldwell, Emmett and Star we continue to partner with great companies in our community whether they be assisted living, home health or hospice agencies. We are all here to serve our senior population!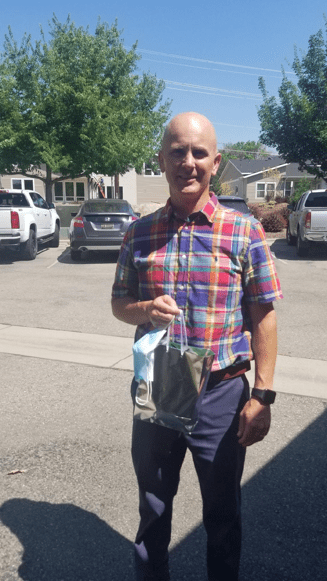 ---
Stopped by to check on one of our healthcare partners today, Horizon Home Health and Hospice. They are doing well managing their business through these challenging times. They provide great care for their patients and are a great community partner in the Treasure Valley!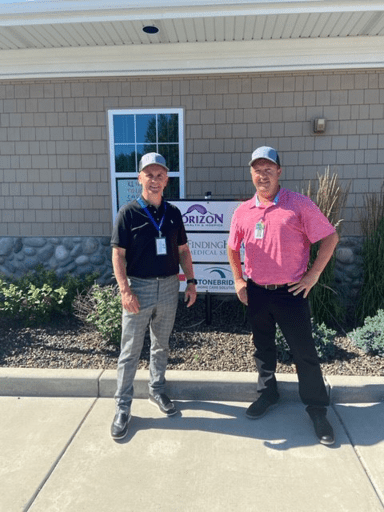 ---
We were honored to participate in a Red Cross Blood drive with First Choice Home Health and Hospice.
The need for blood has continued through this COVID-19 crisis and we were happy to have our senior caregiving agency help support them.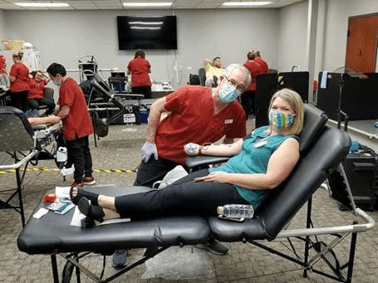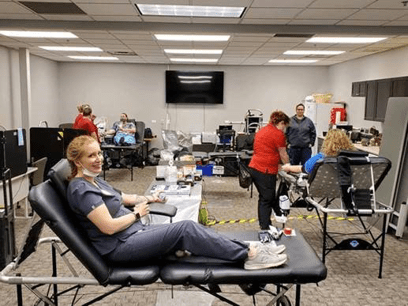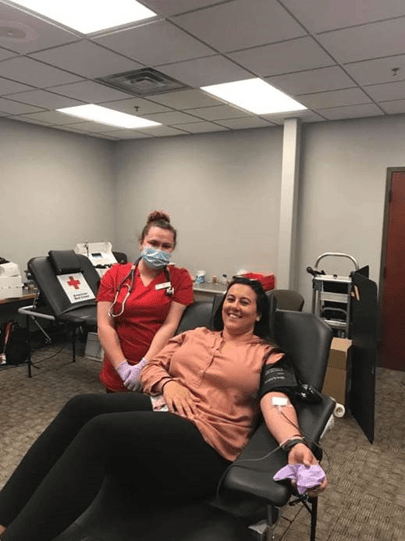 ---
We were grateful to be part of this healthcare group who completed our last of five days of parades. The group included representatives from the senior care industry who represented companies who provide in home caregiving, home health and hospice and on-demand emergent health. We were proud to represent our in home and facility caregivers who provide care for some of these facilities. We visited local senior living communities which included assisted living, independent living, memory care, skilled nursing and rehabilitation in Boise, Meridian, Eagle, Star, Nampa and Caldwell. We received a lot of positive feedback from the residents of these communities who have mostly been confined due to Covid 19.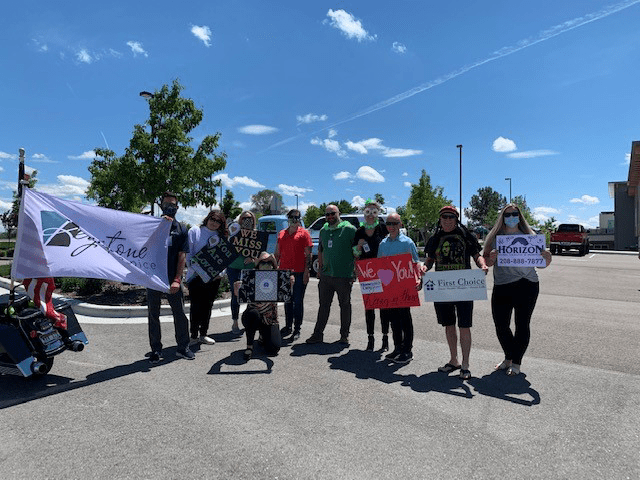 ---
Andy and Nate represented our in home senior care services at a parade at Touchmark Meadow Like Village in Meridian driving Andy's convertible corvette! The parade was well represented by the community and wandered throughout the community. We have now visited senior living communities with our health care parade friends in Boise, Meridian, Nampa, Eagle, Star and Caldwell.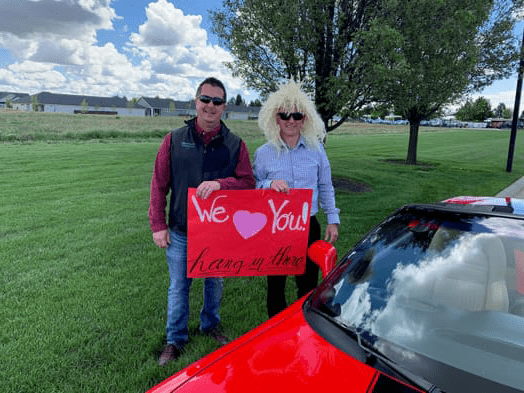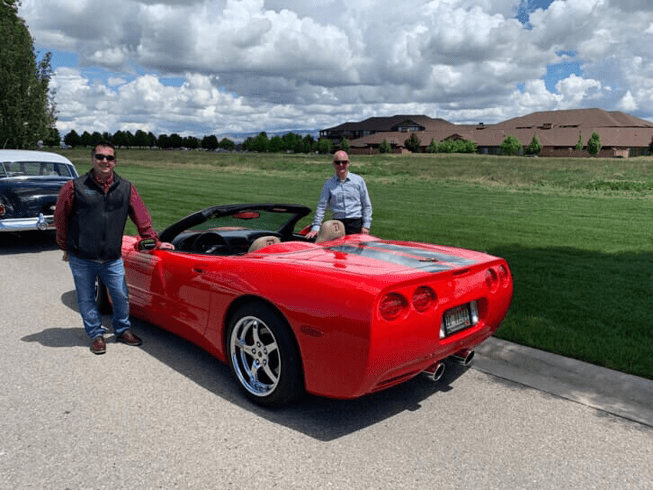 ---
We were fortunate to be able to participate in a parade to help uplift the spirits of residents at local Assisted Living and Independent Living communities here in the Treasure Valley. 2 days and 22 stops with partners in our community in Boise, Meridian, Nampa, Eagle, Star, and Caldwell! What a great experience it was to see all the smiles of the residents and caregivers. Andy and Nate represented our home care company well!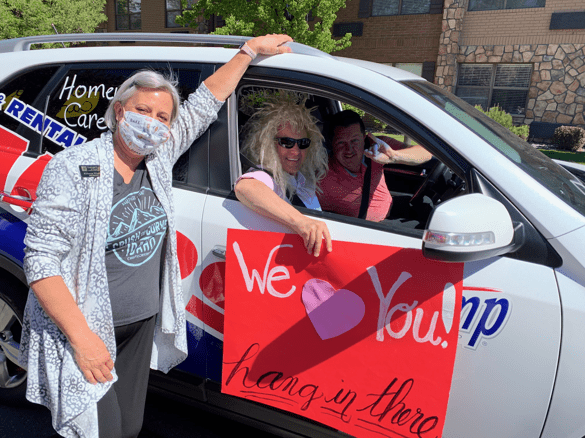 Special thanks to Boise Police department for keeping us all safe along the way . Here are a few pictures and a link to channel 7 news with the story.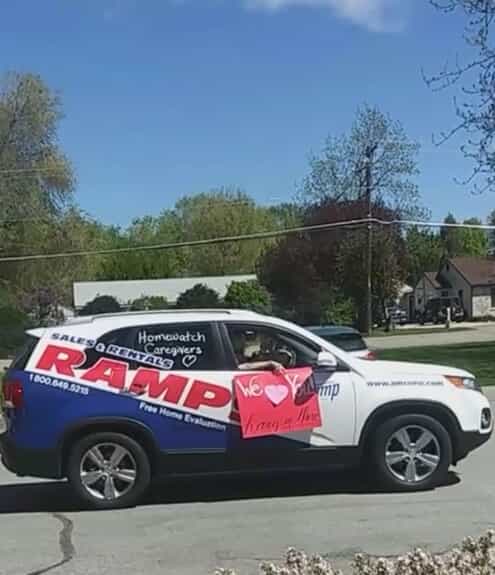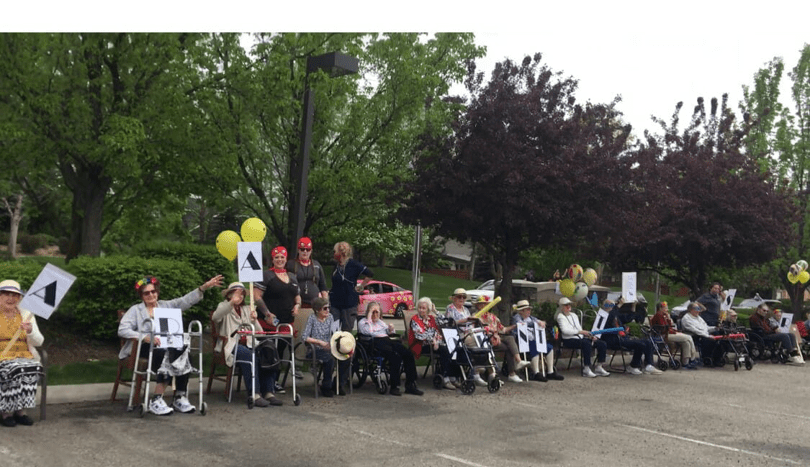 ---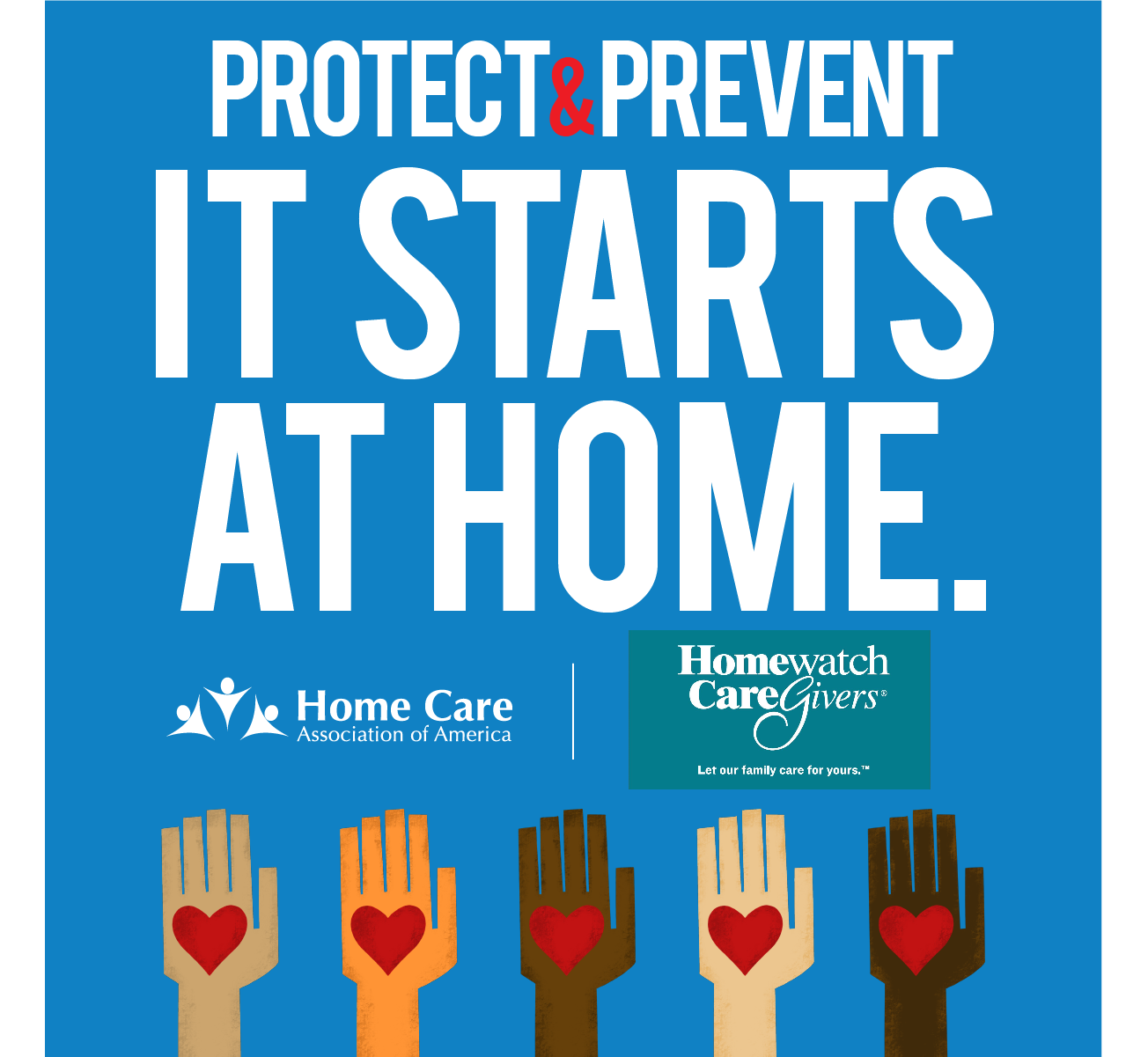 ---
Shout out to Mark Maxfield the CEO of The Cottages and his team. Thanks for hosting the HAPPEN healthcare networking Christmas lunch at their beautiful new location at Locsha Falls in Meridian.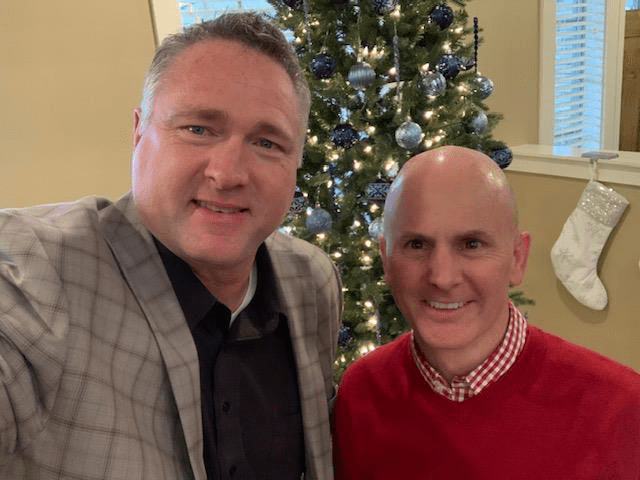 ---
Shout out to Honey Goodman and her team at Treasure Valley Hospice! They provide high quality compassionate hospice care!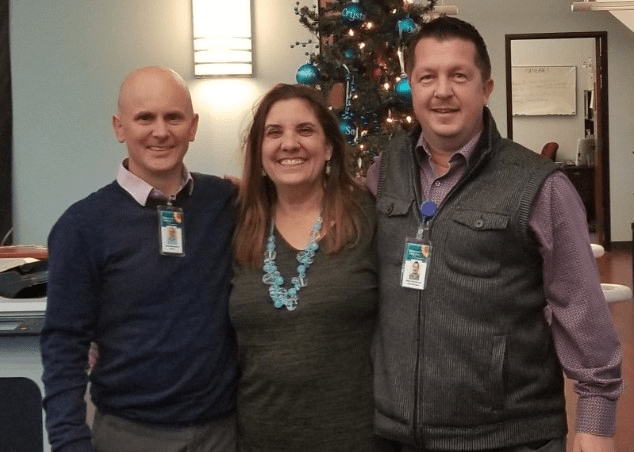 Homewatch CareGivers of Boise
208-273-9308
Schedule a Consult Call

Providing the highest quality of care at an affordable cost. Our local caregivers are trained, background-checked, and insured. This is our promise to you.
About Our Caregivers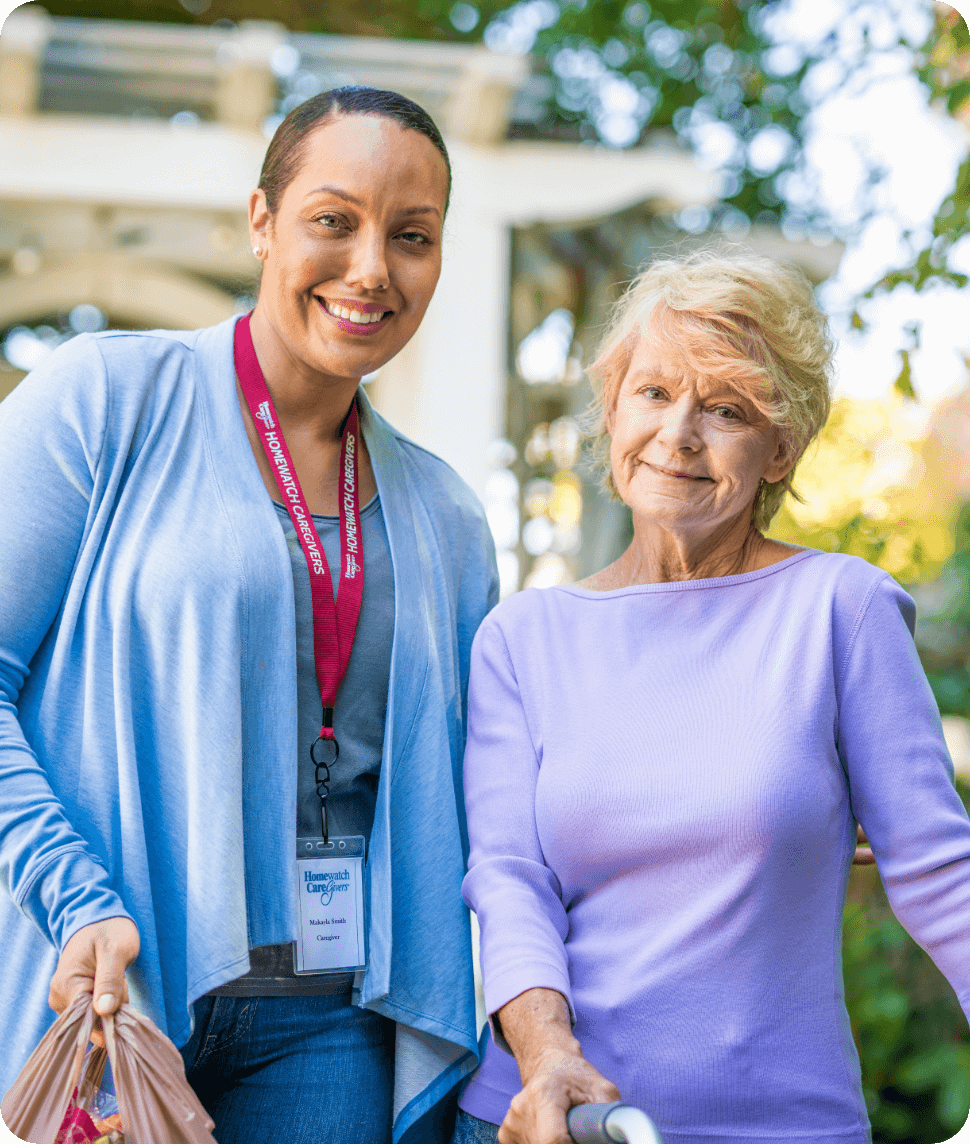 We conduct annual background checks on all local caregivers.

We provide at least 12 hours annually of employee training.

We perform in-person Quality Assurance visits at least every 90 days.

We conduct satisfaction surveys to monitor the level of care provided.

Ready to Speak with an Expert?
Homewatch CareGivers is Here to Help.