Personalized Connected Care
Atlanta, GA Home Care Assistance from Bonded & Insured Caregivers
Are you looking for senior in home care, elder care, companionship, home health aides, senior long term care, or short term care in Atlanta? At Homewatch CareGivers of East Atlanta, we know that choosing the right caregiver to take care of your loved ones can be extremely stressful. We take away the worry, fear and guilt by providing exceptional home care assistance services to keep your loved ones comfortable and secure in their own homes, or any place they call home. We're available 24 hours a day, 7 days a week.

Often, adult children live far from their aging parents in Dekalb and Fulton County, and don't get to engage as often as they'd like in the care giving services their parents need. Sometimes it is a shock to go home and realize that your parents aren't doing as well as they claimed over the phone. In fact, you may see an immediate need for your parents to start receiving senior care, elder care, or other home care services including medication assessment, transportation, etc.

Homewatch CareGivers of East Atlanta serves the elderly, disabled, and people with special needs throughout all of Dekalb and Fulton counties. We truly embrace the notion that our clients, their families, and our caregivers are an extension of our immediate family. We strive to ensure that the caregiving services provided are nothing less than what we would want or expect for our own family members. We are able to help our clients stay comfortable and safe in their own homes as long as possible with our Advanced Continuum of Care, our quality caregivers, and our commitment to preserving dignity.

Because families have a variety of schedules, Homewatch CareGivers of East Atlanta provides services on a 24-hour basis. We offer overnight care or 12-hour shifts. We also work evenings and on weekends. We're there to provide the most compassionate in home caregiver services when and where you need us. Homewatch CareGivers of East Atlanta offers home care services in personal residences, hospitals, nursing homes, assisted living facilities or wherever our clients reside.

Our reliable Atlanta caregivers are all triple screened, , insured and continually trained and supervised by care professionals to provide reliable, compassionate and highly skilled home care services as home companions, private caregivers and home health aides. Most importantly, our at home caregivers are employees of Homewatch CareGivers of East Atlanta, not independent contractors. Skill-set alone does not ensure a place on our home care assistance team; integrity is equally important.

Choosing a home care agency in Atlanta, GA is no easy task, and every aspect of that agency should be considered, from their staff to types of care they provide. Homewatch CareGivers prides itself on our ability to understand your home health care needs and seek to provide the best home care available. With a multitude of home care agencies available, picking the perfect one should be a collaborative process with an expert in agency that understands all aspects of home care. With Homewatch CareGivers of East Atlanta, you can rest assured we have your in home care needs in mind with every one of our consultations.
Trust in our person-directed approach to in-home care.
Providing the highest quality of care at an affordable cost. Our local caregivers are trained, background-checked, and insured. This is our promise to you.
About Our Caregivers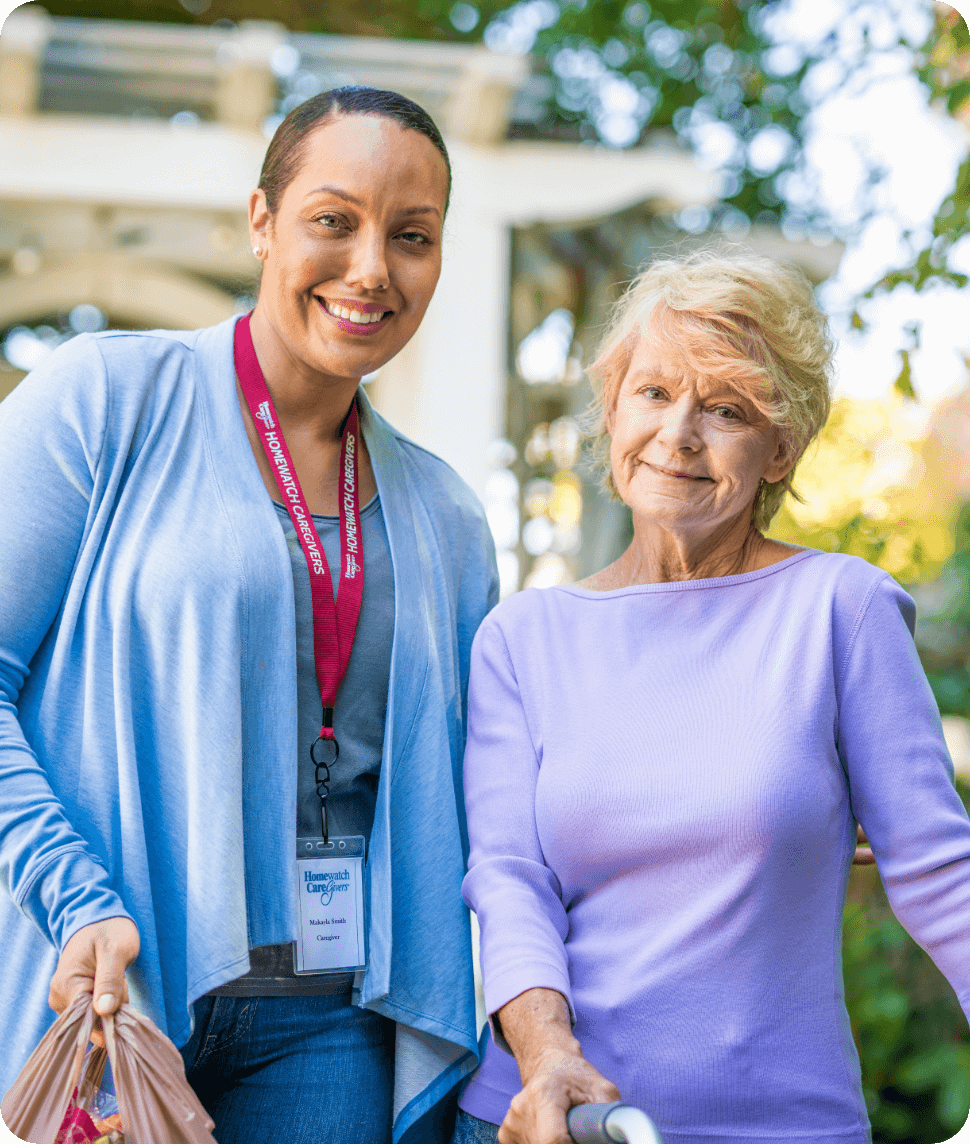 We conduct annual background checks on all local caregivers.

We provide at least 12 hours annually of employee training.

We perform in-person Quality Assurance visits at least every 90 days.

We conduct satisfaction surveys to monitor the level of care provided.

Ready to Speak with an Expert?
Homewatch CareGivers is Here to Help.