Personalized Connected Care
Home Care Support for Developmental Disabilities in Pasadena
Exceptional Personal Assistance Services for Individuals of All Ages
Offering personal assistance to families in need is ingrained in our DNA. However, we don't just support aging loved ones. We also provide home care services for individuals with developmental disabilities in Pasadena and the surrounding area.
Our qualified caregivers partner with you to get your family member the aid they need to navigate social situations and complete daily tasks. We focus on offering personal assistance services (PAS) that empower your loved one to live a life they're proud of. This requires having a committed caregiver available to make a positive impact.
We support individuals with the following disabilities:
Cerebral Palsy
Autism Spectrum Disorder (ASD)
Epilepsy
Down Syndrome
Spina bifida
Ataxia
While these conditions can be limiting, there's no reason a person can't live a full and healthy life with extra support from a qualified and insured in-home care specialist. With a combination of compassionate caregivers, years of experience, and comprehensive home care solutions, we're dedicated to expert care whenever you need it.
What Is Personal Assistance Service (PAS)?
Personal assistance service (PAS) is designed to help an adult with a disability complete typical daily tasks. This specific solution helps cultivate autonomy and successful independent living. We focus on adults with developmental disabilities who prefer living in their own space with support from family members or home health caregivers.
PAS can be tailored to suit every individual's unique preferences, as each person requires a different level of support to live safely and comfortably. We can accommodate your family's needs, assisting with a developmental disability at home, in school, at work, or during a community event. Our Pasadena team will discuss specific requirements during your free in-home assessment visit.
The Benefits of Our Home Care Services for Developmental Disabilities
Caring for a family member with a developmental disability can be extremely rewarding but also physically and mentally taxing. Our caregivers are highly trained and background checked to ensure they have the skills and temperament to assist your loved one.
With the right specialist on their side, your family member gains access to various benefits, including:
Improving social relationships with family members and friends
Successfully integrating into the community and participating in community events
Enhancing communication skills through social engagement
Building confidence in physical capabilities to live a full life
Your family can reclaim their time and peace of mind by trusting our Pasadena professionals with your loved one's well-being and comfort.
You Can Trust Our Pasadena Caregivers for Assistance with Developmental Disabilities
Enriching the lives of families in the community is a true passion. Everything we do is centered around supporting individuals with customized care plans and comprehensive personal assistance services. We understand the enormity of caring for someone with a developmental disability, and we want to bear some of the responsibility. You deserve some respite to focus on yourself while we keep your loved one happy and help them build confidence to live how they want.
Schedule your in-home care assessment or call (626) 593-8846 to inquire about our developmental disabilities care program today.
Homewatch CareGivers of Pasadena
626-593-8846
Schedule a Consult Call

Providing the highest quality of care at an affordable cost. Our local caregivers are trained, background-checked, and insured. This is our promise to you.
About Our Caregivers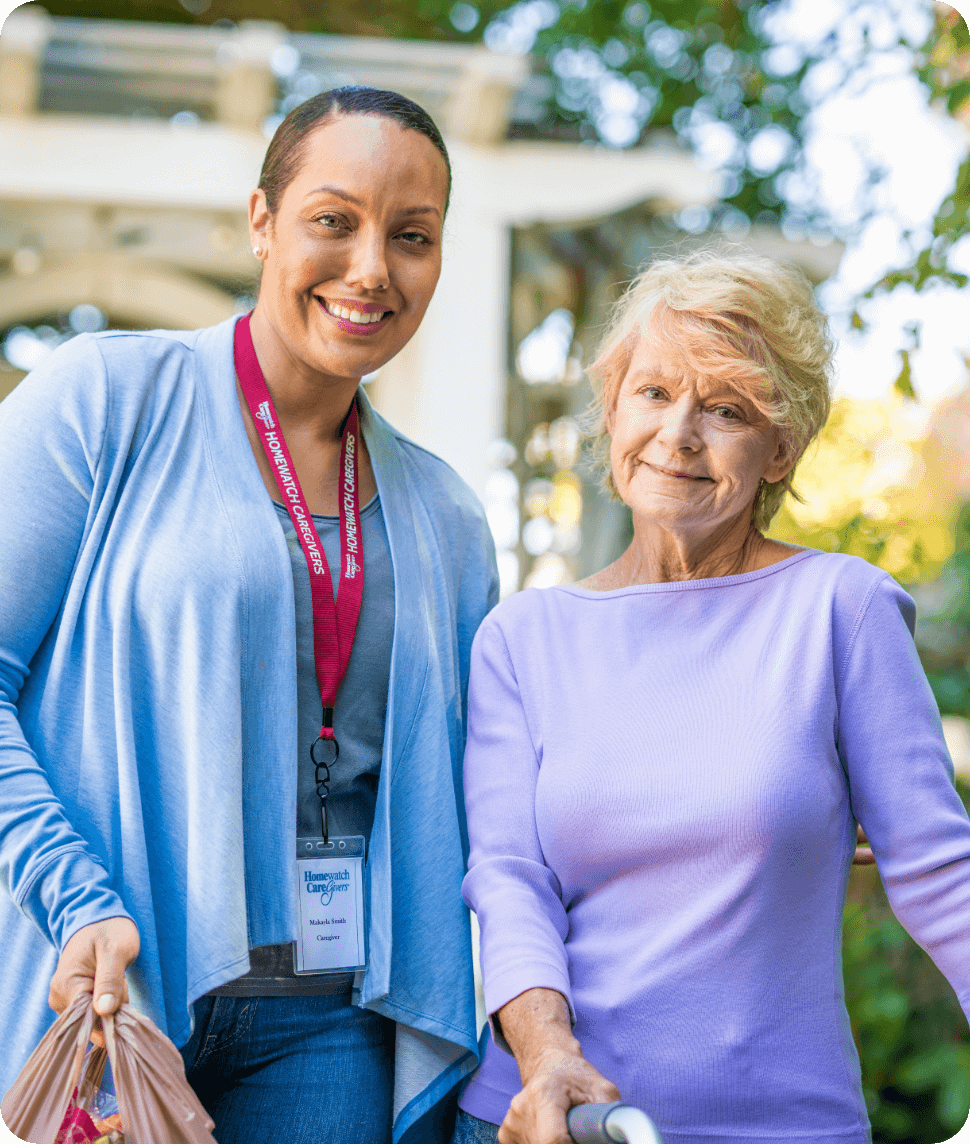 We conduct annual background checks on all local caregivers.

We provide at least 12 hours annually of employee training.

We perform in-person Quality Assurance visits at least every 90 days.

We conduct satisfaction surveys to monitor the level of care provided.

Ready to Speak with an Expert?
Homewatch CareGivers is Here to Help.