Homewatch CareGivers of Southwest Broward
Get to Know Our Caregiving Agency in Weston, FL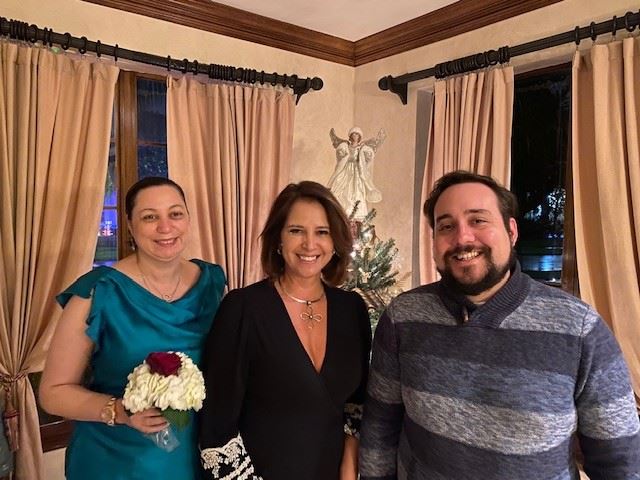 Homewatch CareGivers of Southwest Broward is run by Irma Diaz and her highly qualified staff. Irma has spent many years in the community where she has worked, volunteered with non-profits and being active in her church along with her family. She has always had a focus on wellness in her career and is dedicated to bringing smiles to her caregivers and their clients.
The leadership team includes an Administrator (Doris Hampton) and a Registered Nurse (Alcibiades Rives) who together make up over 17+ years of experience in the healthcare industry. To include providing care to elders, those who are living with Alzheimer's disease, dementia, chronic or degenerative disorders, to those who need support in transition after surgery and end of life care management. Together we are committed to ease the burden of care to family members and helping those who need companion, personal care and/or complex personal care while maintaining them in the comfort of their homes. Our goal is to provide all clients with the kind of service we would expect for our own family members.
We strive to give our caregivers a diverse and inclusive place to work, where they feel valued, accepted and part of our extended family. By doing so, we know our caregivers will extend those feelings to our clients.
Our Core Values exemplify who we are and the work we do.
Integrity- We will do the right thing even when no one is watching
Compassion- Show kindness with a smile, in words and willingness to help others
Accountability- Hold each other accountable to provide excellent service of care
Respect- Regard the feelings, wishes, rights and/or traditions of everyone
Empathy- Commit to actively listen, engage and be present in all we do
What Makes Our In-home Care Services Unique?
Nurses on staff, qualified and experienced to customize your In-home Plan of Care.
Our RN on staff delivers Quality Assurances at most every 90 days or as needed due to any changes of care required.
We strive to match a caregiver with your family who is aligned with your loved-one's needs.
Our caregivers are background checked, drug tested and insured.
We understand the importance for all caregivers to be properly trained, therefore we provide continuing/on-going free training and coaching.
There is a staff member available to answer 24 hours a day, 7 days a week, 365 days a year for your home care needs.
Our promise statement:
To provide you and family members peace of mind, and a service of compassion, respect, dignity and above all LOVE.