Personalized Connected Care
About Homewatch CareGivers
Home Care in Boca Raton & Surrounding Areas
My name is Tatiana Andrade Xavier and I am the owner of Homewatch CareGivers of Boca Raton. My story in this business is a bit unusual, since I come from a completely different industry. I am a Brazilian attorney and business administrator, and for ten years Sunny Isles Beach has been a vacation home for me and my family. My husband and I have three children and six years ago we decided to live in the U.S. for only one year to give them an opportunity to learn and speak English fluently. However, time was passing so fast, and when we noticed, we were fully engaged in our community, participating actively from school to church, volunteering for so many different causes.
As a result, we decided to start a business and develop an activity that would allow us to give back to society and at the same time be rewarding. I knew Homewatch CareGivers was right for me when I learned about the Eden Alternative philosophy and how this unique approach to aide care could impact others making a difference in their lives. Even though I was stepping into a new world, deep in my heart I felt it was right. I have a close friend who told me: "I guess you have not noticed, but that is exactly what you do all the time. You are always helping people, that is your nature!" So here I am, very excited to redefine home care in Palm Beach County.
I am so grateful for finding people like me, who embrace this journey with love, professionalism and compassion. Pamela and Lisa are wonderful nurses with extensive experience, ready to establish meaningful connections between our clients and our amazing caregivers, based on interests, likes, and dislikes. We take our holistic approach to care very seriously. It means a lot to us that every aide provides our clients with the dignity and respect they deserve. We strive to provide independence, bringing up any activity or social event that could possibly make them feel happy and appreciated.
Our Boca Raton aides not only need to be caring and loving people, but they must pass a complete background check, including fingerprints, driver records, sex offender background checks, and drug test to give you and your loved one peace of mind while care is being offered. We also enforce continuing education and training because all different needs should be addressed properly.
At Homewatch CareGivers of Boca Raton, home care is human. People are what make a house a home. Not stuff. Not chores. Not routines. People. That's why we take what we do far beyond caregiving tasks.
Call us today (561) 473-4067 to get a free consultation.
Providing the highest quality of care at an affordable cost. Our local caregivers are trained, background-checked, and insured. This is our promise to you.
About Our Caregivers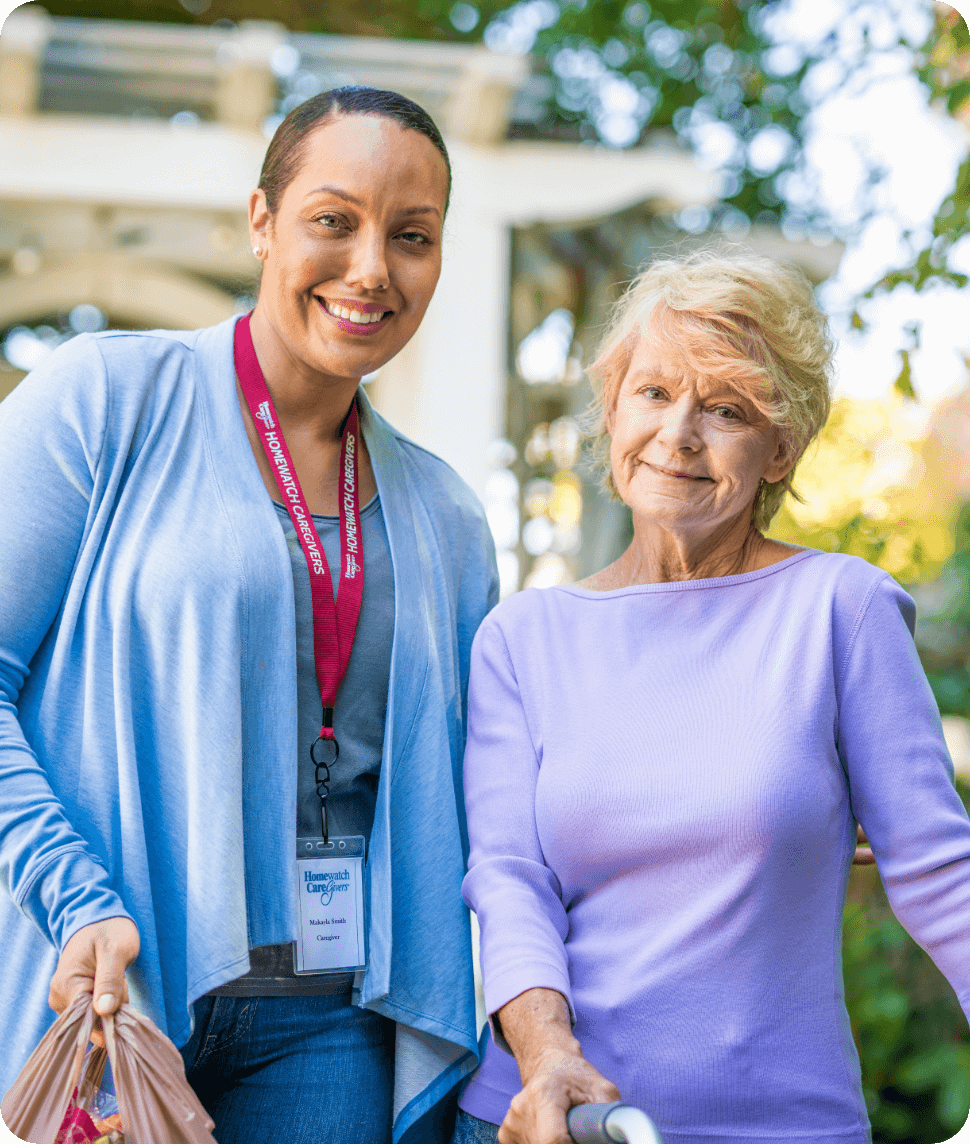 We conduct annual background checks on all local caregivers.

We provide at least 12 hours annually of employee training.

We perform in-person Quality Assurance visits at least every 90 days.

We conduct satisfaction surveys to monitor the level of care provided.

Ready to Speak with an Expert?
Homewatch CareGivers is Here to Help.