Personalized Connected Care
About Us
Homewatch CareGivers of Canton
I am Maggy Joseph-Paraison, the owner of Homewatch CareGivers of Canton. My background has molded me into who I am today. I was raised in Haiti and migrated to the US when I was 13 years old. I am a mother of three wonderful children. My children are my greatest joy. I enjoy spending time with them along with my family. I also love reading and enjoy a quiet evening whenever I can find the time. I recently lost my husband in March of 2020 which has been the hardest thing that I have had to endure. This has also led me to my decision to become a part of Homewatch CareGivers.
After he died, I began thinking a lot about what I could have done or what I should have done. When my husband suddenly got sick, I was very busy and was not able to attend to him and sometimes I feel that if I had had help, I could have realized what was happening sooner and been able to do something. Family members should not have to choose whether to care for a loved one or work.
While making the decision for my next steps in life, I reminisced on my father's career. My father built his career in this very business. He, himself was an at-home caregiver. He found so much joy in his career that he shortened his retirement to return to this very work. I also wanted to do something that I was passionate about. I realized through rediscovering my father's background, dealing with the grief from my husband's passing, and thinking about the legacy I wish to leave my children that Homewatch CareGivers was the best way to not only honor them, but more importantly serve you.
As an owner, it is my job to help relieve the stress of caring for family members and to create options for you. I am proud to do this backed by an industry-leading, locally owned company with decades of experience. I want you to know that I have people that will care for your loved one with compassion and respect. With Homewatch CareGivers, I want to be that support for you. I want to create a community based on love and set hearts at ease with a family-based environment for our employees, families of those receiving our services, and those that are receiving our care.
Whether you are looking for temporary relief or permanent support for your family, let our family bring compassion, integrity, and respect to the overall well-being of yours.
"For I know the plans I have for you. Plans to prosper you and give you hope and future." Jeremiah 29:11
Providing the highest quality of care at an affordable cost. Our local caregivers are trained, background-checked, and insured. This is our promise to you.
About Our Caregivers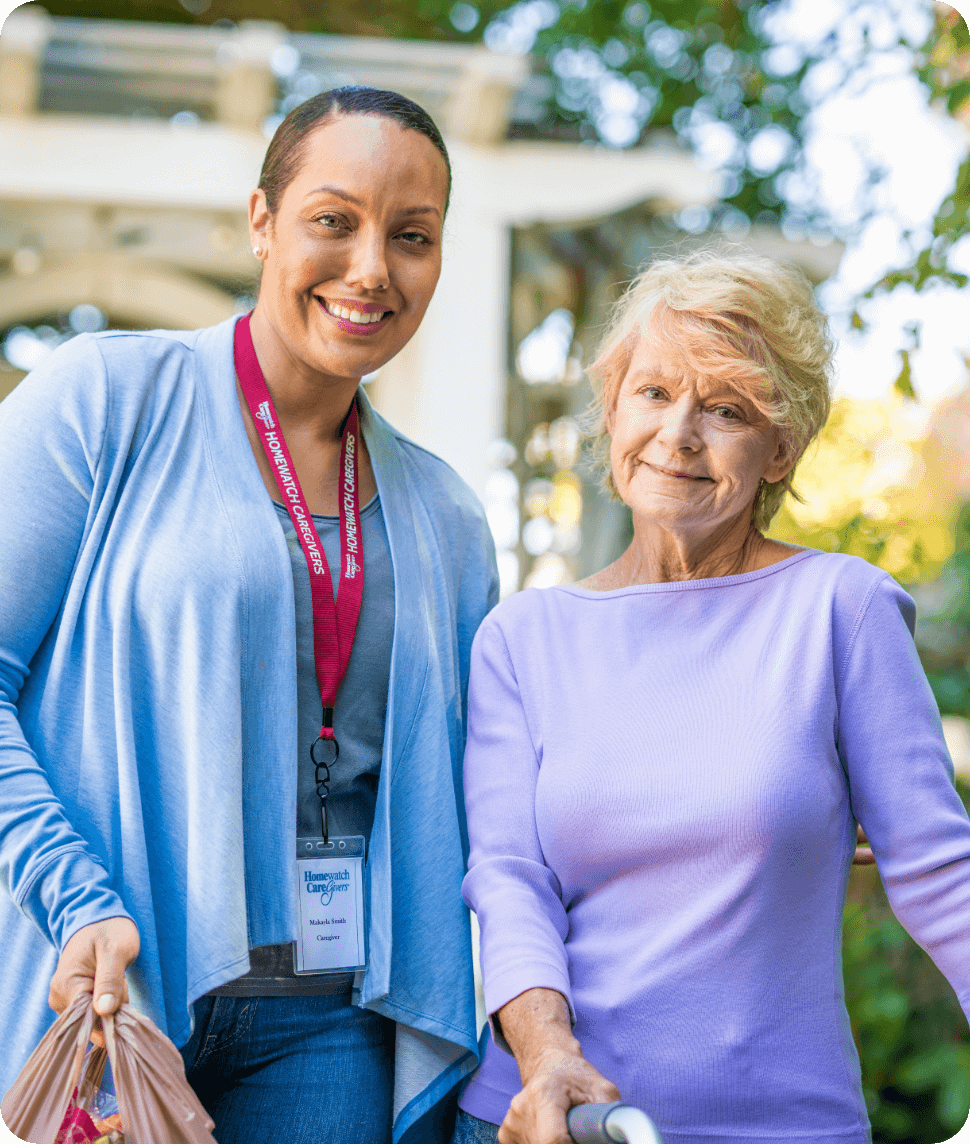 We conduct annual background checks on all local caregivers.

We provide at least 12 hours annually of employee training.

We perform in-person Quality Assurance visits at least every 90 days.

We conduct satisfaction surveys to monitor the level of care provided.

Ready to Speak with an Expert?
Homewatch CareGivers is Here to Help.