The Best In-Home Care Agency in Chicago & the Northshore Suburbs
Exceptional top-rated home care and senior support service that keep your loved ones safe and secure in Cook and Lake County, Illinois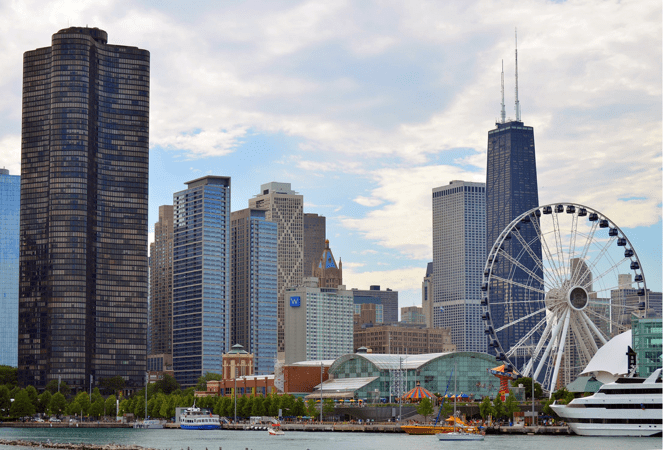 Homewatch CareGivers of Chicago North is an award winning in-home senior care agency dedicated to providing the best comprehensive personal in-home care services, companion senior care services, senior transportation support, Alzheimer's and dementia care. Our senior support services are designed to cover your changing needs and requirements, with support ranging from a few hours a day to 24/7 live-in home care. We help Chicago area residents including Cook County, Lake County and the surrounding Northshore suburbs.
Our objective is to work closely with you and your family in a collaborative effect that allows seniors to maintain their independence, dignity, and self-esteem but supplying the caring compassionate person-centered care that they deserve. With over 40 years of home care experience, our empathetic team of in-home caregivers is well suited to safeguard your safety and security at home.
Our Chicago office takes pride in creating close connections with our seniors and crafting a truly patient center plan of care. For us patient-centered care means focusing on our clients and their families in ways that are meaningful and appreciated to the individual patient. This includes listening to, informing and incorporating the Seniors input as we craft a customized plan of care design to meet the Seniors ever changing needs and requirements. Our care team strives to providing care that is respectful and responsive to the Seniors preferences and ensuring that Seniors values guide all our care plans.
By utilizing a patient centered approach, Homewatch CareGivers of Chicago North can provide highly personalized home care services method that makes us stand out from other senior care providers.