Personalized Connected Care
The Story of Homewatch CareGivers of Haddon Township
Debbie and Dan Grady
As I reflect on the almost ten years of owning and operating our Haddon Township home care business, I am amazed at how far we have come and the wonderful people who have come into our lives.
We started our business in 2006. It was a huge leap of faith! We are so glad and proud that we did and of what we have accomplished since then.
A little background on us and how we got to this point in our lives. We will celebrate 35 years of marriage this October. We raised three beautiful daughters and one handsome son, who we couldn't be prouder of! They have all grown into loving, responsible, hard working adults who have started families of their own. We have two gorgeous granddaughters and four very active handsome grandsons, whom we adore! Dan and I worked hard all of our lives, we were very fortunate to run a small home based business during our children's childhood. This was so important to us because we chose that I would be a stay at home mom and raise our children and this afforded us the ability for me to remain at home. What a blessing that was! I am very fortunate that I had that opportunity. After they were well on their way to growing up, I decided to go back to working in the "real world". That didn't suit me so, Dan and I talked long and hard about what we could and should do and decided to open another business. We decided that it had to be something special as we didn't want to just open up a business that had no meaning. I have always been drawn to our senior population, even as a child. I can distinctly remember my next door neighbor, Laura, from when we lived in Philadelphia. She was the sweetest woman and her home had a lovely lavender smell that to this day, whenever I smell lavender, I think of Laura. My love of the elderly has never faded and when I found Homewatch CareGivers, and I realized that I could help the people that I care so deeply for, it was a no-brainer! We moved forward and opened our office in Haddon Township and have been going and growing strong ever since as we provide home care for people in need.

Since we opened, I have learned so much and become a CSA, Certified Senior Advisor; a CDP, Certified Dementia Practitioner; got Pathways to Memory certified; and trained to become an Eden at Home Associate. As you can see, a lot of the learning has to do with dementia and Alzheimer's. Because this is such a large population of the people that we work with, I find it so important to be able to train our caregivers how to understand and work well with the people they are caring for. Our in-home caregivers appreciate the extra training and guidance that they receive from us to help them as they work with their clients.

We know that choosing a caregiver agency is no easy task, and every aspect of that agency should be considered, from their staff to types of care they provide. Homewatch CareGivers of Haddon Township prides itself on our ability to understand your home health care needs and seek to provide the best home care available. Give us a call to see how we can help you achieve your in-home caregiving goals.

Take care ~ Debbie and Dan Grady
Homewatch CareGivers of Haddon Township
856-347-8850
Schedule a Consult Call

Providing the highest quality of care at an affordable cost. Our local caregivers are trained, background-checked, and insured. This is our promise to you.
About Our Caregivers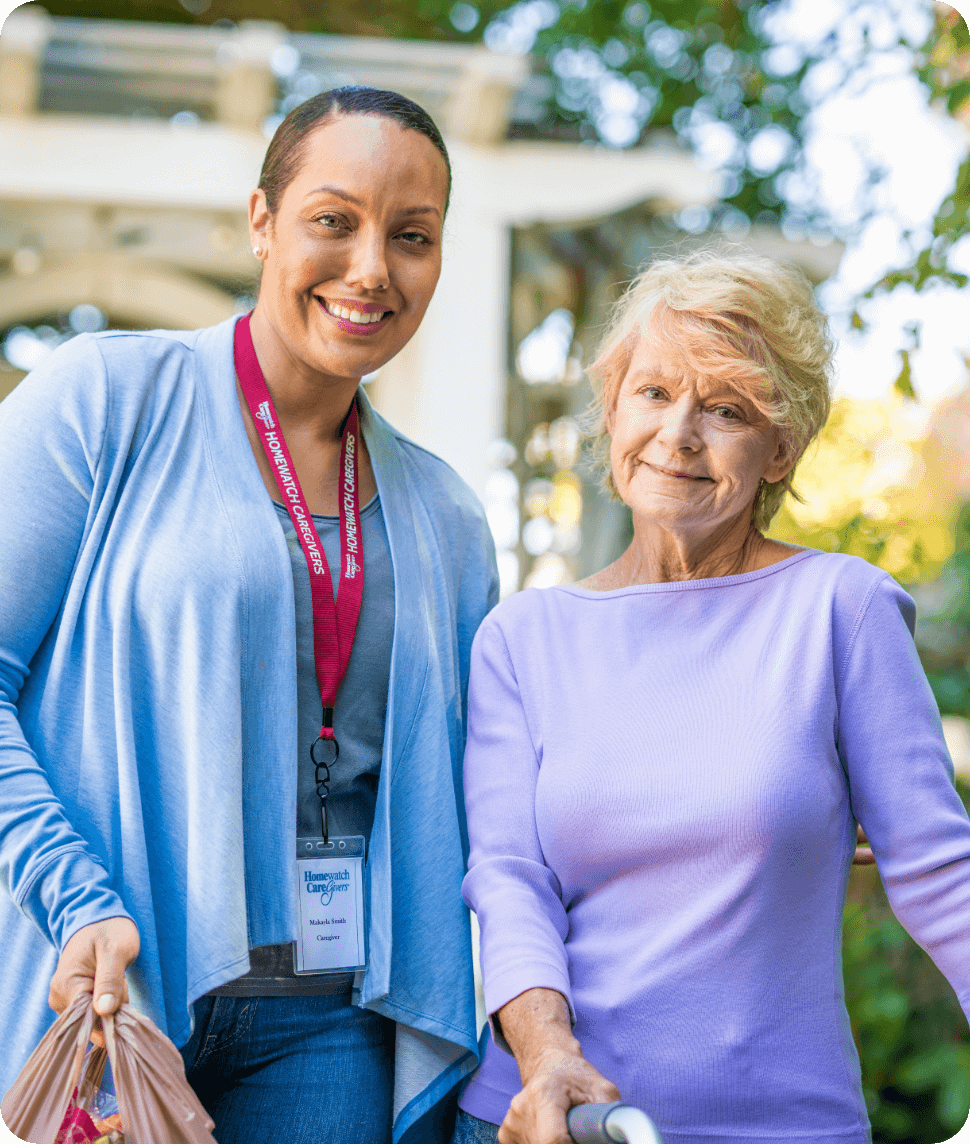 We conduct annual background checks on all local caregivers.

We provide at least 12 hours annually of employee training.

We perform in-person Quality Assurance visits at least every 90 days.

We conduct satisfaction surveys to monitor the level of care provided.

Ready to Speak with an Expert?
Homewatch CareGivers is Here to Help.