Personalized Connected Care
After Surgery Care Services in Houston, TX
Recover Comfortably at Home with Our Post-Operative Care
Receiving post-operative care after surgery is a pivotal aspect of ensuring a safe and successful recovery journey. When you're discharged from the hospital, it marks the beginning of a critical phase in your recuperation. During this time, you may face increased risks, such as the potential for falls, challenges related to medication management, and the need for effective pain management. These concerns are entirely normal as your body works to heal, but they emphasize the importance of having a dependable post-surgery care plan in place.
At Homewatch CareGivers of Houston Galleria, we take pride in our reputation for delivering exceptional post-surgery care services. Our team understands that the period following a surgical procedure can be both physically and emotionally demanding. It's a time when you need reliable support and professional assistance to ensure your recovery proceeds smoothly. We are committed to providing compassionate, highly professional, and dependable care to help you navigate this crucial phase.
Call us now at (713) 766-0908 or reach out online to learn more about how you can receive exceptional post-surgery care in Houston, TX.
Planning Your Return Home After Surgery
Our after-surgery caregivers are well-versed in the necessary questions to ask discharge planners, nurses, and surgical coordinators to create a personalized care plan tailored to your specific needs. We provide specialized training to every member of our post-op care team to ensure they understand the processes that occur when patients are discharged, offering support at every step.
Why Choose Homewatch CareGivers?
Homewatch CareGivers of Houston Galleria is here to facilitate a comfortable recovery at home, providing personalized services to meet individual post-surgery care requirements. Our caregivers are available 24/7, have undergone thorough background checks, and are known for their compassion and professionalism.
The initial days after surgery can be the most challenging, as patients may still experience pain, the effects of medications, limited mobility, or the need for extra assistance. We support your recovery with expert care while ensuring safety and daily tasks are never overlooked.
Our post-op caregivers can assist with various care needs, including:
Transportation to and from post-operative follow-up appointments.
Prescription pickup, grocery shopping, and other errands.
Medication reminders.
Meal planning and preparation.
Authorized communication with healthcare providers and loved ones.
We understand that everyone wishes to be at home to help their loved ones recover, but this isn't always feasible. Whether due to work, childcare, or other unavoidable obligations, caring for someone after surgery can be challenging. Our mission is to provide you with the peace of mind you and your family deserve.
Contact us today to receive assistance from a trusted after-surgery care provider with decades of experience in Houston, TX. Call us at (713) 766-0908 or reach out online to find out how we can best assist you.
Homewatch CareGivers of Houston Galleria
713-766-0908
Schedule a Consult Call

Providing the highest quality of care at an affordable cost. Our local caregivers are trained, background-checked, and insured. This is our promise to you.
About Our Caregivers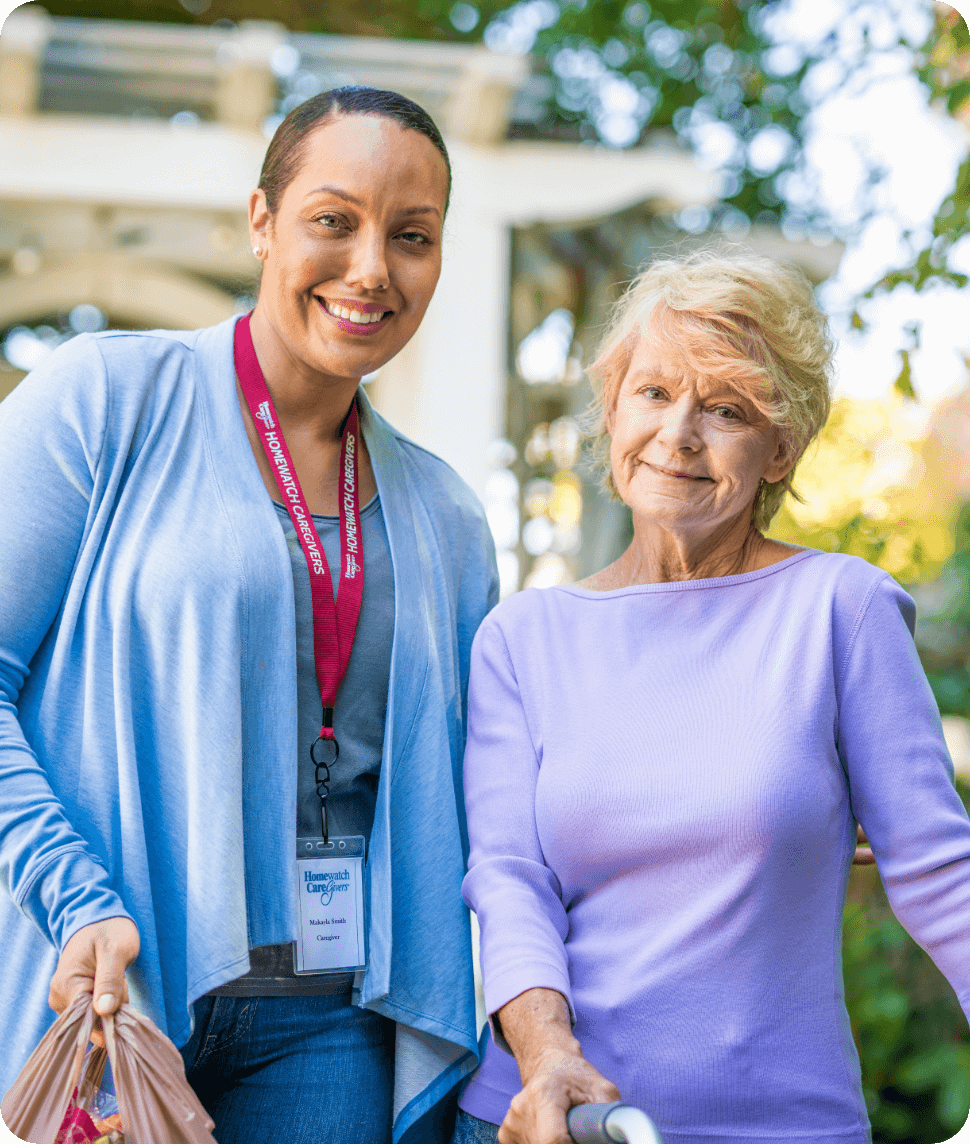 We conduct annual background checks on all local caregivers.

We provide at least 12 hours annually of employee training.

We perform in-person Quality Assurance visits at least every 90 days.

We conduct satisfaction surveys to monitor the level of care provided.

Ready to Speak with an Expert?
Homewatch CareGivers is Here to Help.