Personalized Connected Care
Veterans Care in Lakewood
In-Home Veterans Care Services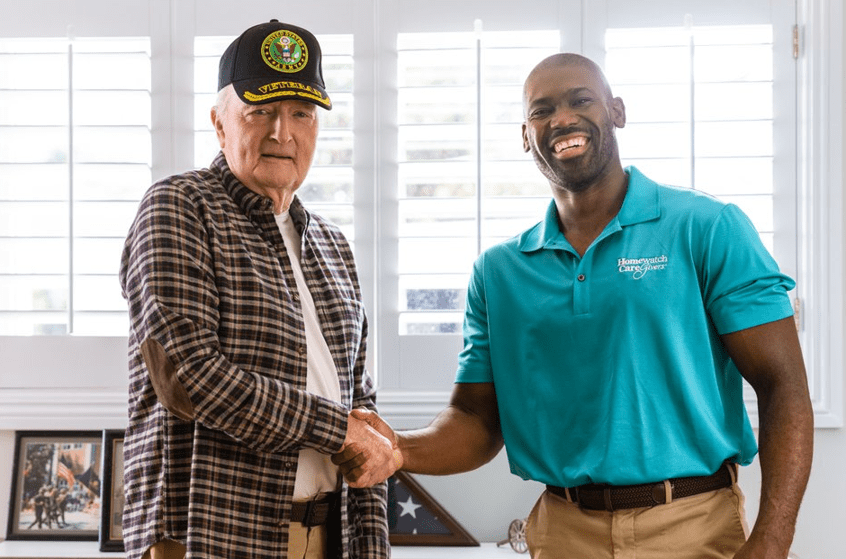 Elderly care is a growing industry. A range of health issues can emerge as the body and mind age. Seniors often struggle with mobility, focus, and self-sufficiency. Fortunately, Homewatch CareGivers of Lakewood is here to help! We are owned by a veteran who cares deeply about the veteran community. Our elite caregivers specialize in caring for elderly individuals, especially veterans. We will go above and beyond to provide you or your loved one with support and TLC.
We prioritize each client's health, happiness, and well-being by treating each individual with empathy and compassion. Our top priority is to provide senior citizens with the assistance they need to retain autonomy and independence. We're eager to help you overcome everyday challenges. It can be frustrating to be suddenly incapable of completing daily tasks. Limited physical and mental capacities can evoke negative emotions, including anger, guilt, and resentment. Our team understands this fact. That's why we do everything possible to emphasize emotional and psychological well-being.
Are you looking for expert VA care in Lakewood? Call (303) 653-9585 anytime to book a complimentary consultation!
Empowering Elders with Elite VA Care
If you're looking for reliable veterans' care services, you've come to the right place. Our in-home care services are customized for each client. We specialize in helping individuals 65 and older.
Our caregivers can assist with a wide range of everyday chores and projects, including:
Housekeeping responsibilities
Grocery shopping
Bathing, eating, dressing,
Laundry & cleaning
Transportation
Meal Preparation
We accept VA Aid and Attendance benefits here at Homewatch CareGivers of Lakewood. Don't hesitate to call today. We'll discuss your VA Pension and what is financially covered with insurance/governmental assistance. In most cases, the VA Pension covers elderly care for wartime Veterans and their surviving spouses.
There are certain provisions each Veteran must meet to qualify for VA Aid. They entail:
Age
Length and period of military service
Discharge status
Disability status
We can navigate you through the process of filing for VA insurance. Our team is experienced, knowledgeable, and backed by industry-best resources. We realize the bureaucratic process can be complex and messy. Let us help you determine what care plans best fit your needs and financial situation/coverage.
Trusted In-Home Care for Veterans
We're dedicated to delivering dependable in-home care that allows veterans to remain comfy in the convenience of their homes. This affordable alternative to assisted living communities lets veterans age-in-place surrounded by familiar furniture, neighbors, and heirlooms.
Call Homewatch CareGivers of Lakewood today if you're looking for:
Holistic in-home care
Affordable caregiving services that emphasize quality
Elderly care devices that track pain levels and sleep patterns
Qualified caregivers who are insured and vetted
Want to read firsthand testimonies? Our customer reviews showcase how we've helped countless lives!
Call (303) 653-9585 anytime to speak to our Lakewood team! We are an approved provider for the Veterans Community Care Program and can check to see what benefits you qualify for. We're here to help veterans and their families age with dignity and grace!
Homewatch CareGivers of Lakewood
303-653-9585
Schedule a Consult Call

Providing the highest quality of care at an affordable cost. Our local caregivers are trained, background-checked, and insured. This is our promise to you.
About Our Caregivers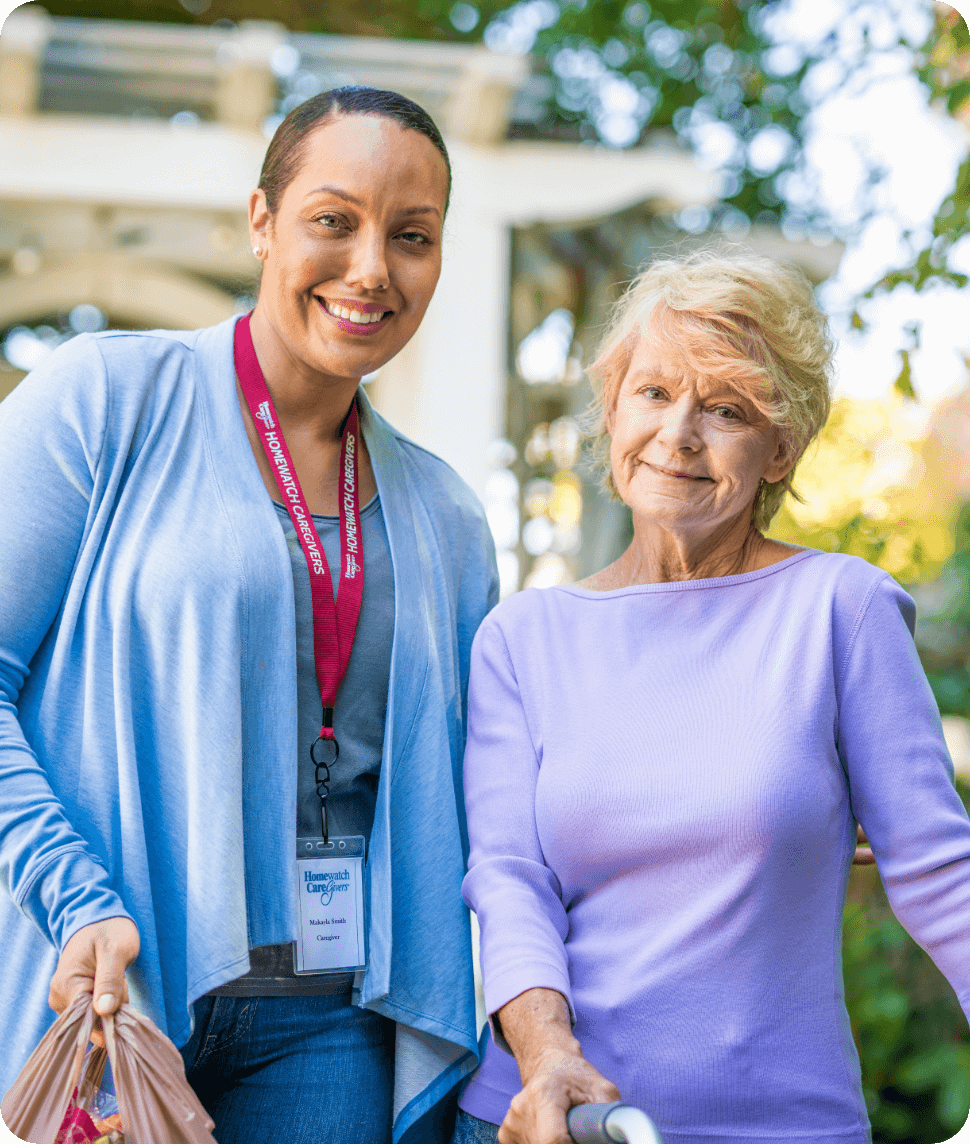 We conduct annual background checks on all local caregivers.

We provide at least 12 hours annually of employee training.

We perform in-person Quality Assurance visits at least every 90 days.

We conduct satisfaction surveys to monitor the level of care provided.

Ready to Speak with an Expert?
Homewatch CareGivers is Here to Help.