In the Community
Learn about upcoming events for Homewatch CareGivers of Northern Kentucky
Wake up Walton Service Project!
We love when our team gives back to our local senior community. Megan Jones, Director of Client and CareGiver Services said, " It is important to give back to our community and it is important as a parent to teach our children that the world is not only about them. I am really lucky to be in a position to help people."
Wake up Walton is an annual event where teams of volunteers meet and clean up the yards of local senior citizens. The project builds trust and bonds with members of the community and our senior citizens.
A special thank you goes out to Megan Jones and her beautiful family for her time volunteering for this service project.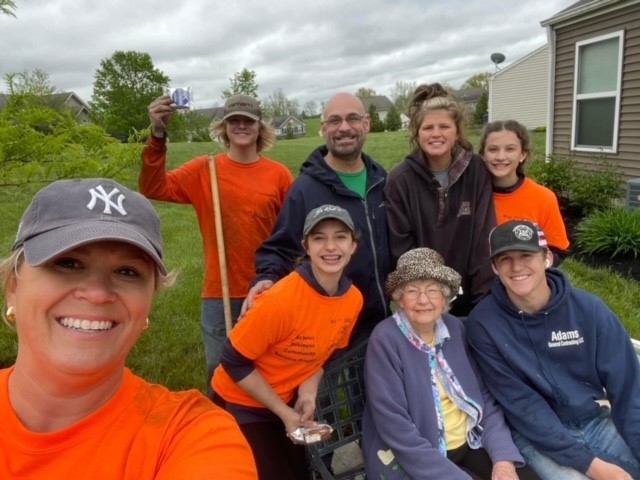 ---
Homewatch CareGivers of Northern Kentucky start "Friendsgiving for Frank"
Owner, Stacey and Mollie met with employees and decided to launch, "Friendsgiving For Frank." It highlights the challenge of disabled individuals trying to get to a food bank, especially during the time when America celebrates Thanksgiving. This is an opportunity to extend friendship and kindness and also bring attention to those among us who may be disabled and alone. Imagine living by yourself with no people to speak with all day? There are far too many individuals like this amongst us. Perhaps Friendsgiving For Frank will help people become aware of others living in our neighborhoods who hunger for companionship and basic assistance. Click here to see Franks story about how Homewatch CareGivers of Northern Kentucky helped. For more information on our companion care services click here or contact us today at (859) 927-3566.
---
Hip Hip Hooray!
Please join me in welcoming Austin E. to our team! He is 11 and attends a local middle school here in NKY. He wanted to join our team to help make a difference! His first assignment was to deliver cookies and thank you notes to all of our caregivers and surprise them while working. He did it proudly and with a huge smile on his face! He also has helped us in the office during the summer stamping our checks for deposit and making sure his mom drives straight to the bank for a deposit. We can always count on Austin to keep us on our toes. In the future, Austin is going to help us make giveaway bags for all of our seniors and help us count out postcards for mailing. We love hard workers on our team and Austin is a wonderful addition. Here at Homewatch CareGivers, we love to help and know how important it is to feel appreciated. We offer companion care services for those that need emotional and social support. Contact us today to learn more about what we can offer to your loved one in Boone, Kenton, Burlington, North Kentucky and beyond!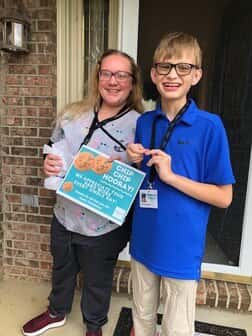 ---
Boone Co. Senior Picnic
The 2021 Boone County Senior Picnic will be held on Wednesday, September 8 from 9AM-2PM at the Boone County Fairgrounds and celebrating the theme: Roaring Twenties.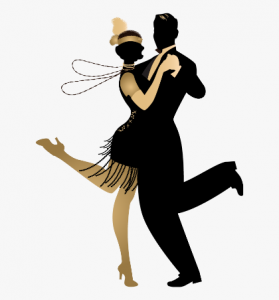 TICKETS GO ON SALE AUGUST 2nd, 2021 and may be purchased at the Union City Building (1843 Bristow Drive) Monday – Friday between 10AM-4PM.
Tickets are available to all Boone County citizens age 55 and above for $6 a piece.
Come spend a fun day with your friends and neighbors! Be sure to stop by our booth to pick up special goodies!
We can't wait to see familiar faces and meet new friends as well!
Click HERE to contact us today!