In the Community
Learn about upcoming events for Homewatch CareGivers of Northern Kentucky
A letter from our Owner, Stacey Thornberry
Hello October! Fall is my favorite season of them all! I love the pumpkins, hot cider, hayrides and more! It also reminds me of change and to see the beauty in change.
During the month of September, we attended over 15 senior events. It was fantastic to meet many new faces, hear new questions and requests for services. One of our main takeaways from the events is that senior transportation is a growing concern. As we strive to continue meeting all industry needs, we have developed specific transportation packages that are now available.
As always, background and DMV as well as insurance verification and car inspections are always done to ensure that our clients safety is paramount.
If our caregiver uses the client's vehicle for transportation or errands, there is no charge for mileage; if the caregiver uses their personal car, then mileage is reimbursed at the current IRS rate.
We are also providing packages for post-surgical care.
If you are interested in learning more about our new transportation packages and post-surgical care, please call the office and speak with Stephanie. Please keep in mind we generally ask for 48 hour notice in these situations so we can staff properly.
Lastly, if you know of any seniors that need supplies, call the office to see if we have any in stock. We continually receive donations from families who want the supplies to help others and we are happy to be that liaison. Unused donations are passed along to the NKADD (Northern Kentucky Aging and Disability Resource Center) and the St. Charles Senior Resource Center. A special thank you to our caring families who have made these donations possible.
---
A special thank you to our team!
Recently, we celebrated with team members at a Florence Y'alls game. Our team members are the reason behind our success! Caregiving is not an easy job so we enjoy every opportunity we have to show them our appreciation. It was a fun family night out and the grandbabies and kids enjoyed themselves. Homewatch CareGivers of NKY is your HOME team! For more information on this event click here!
---
Wake up Walton Service Project!
We love when our team gives back to our local senior community. Megan Jones, Director of Client and CareGiver Services said, " It is important to give back to our community and it is important as a parent to teach our children that the world is not only about them. I am really lucky to be in a position to help people."
Wake up Walton is an annual event where teams of volunteers meet and clean up the yards of local senior citizens. The project builds trust and bonds with members of the community and our senior citizens.
A special thank you goes out to Megan Jones and her beautiful family for her time volunteering for this service project.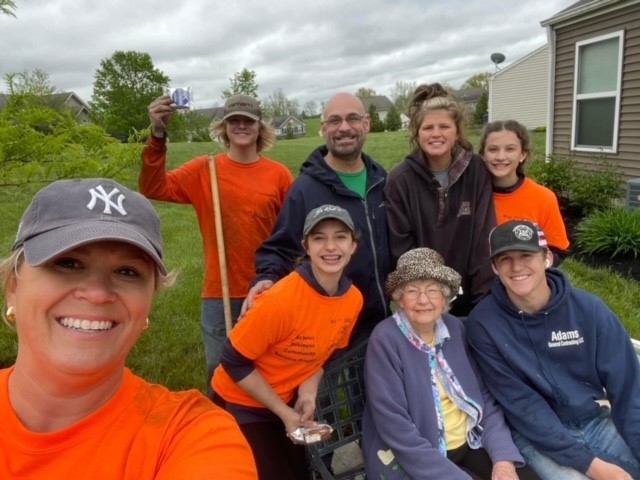 ---
Homewatch CareGivers of Northern Kentucky start "Friendsgiving for Frank"
Owner, Stacey and Mollie met with employees and decided to launch, "Friendsgiving For Frank." It highlights the challenge of disabled individuals trying to get to a food bank, especially during the time when America celebrates Thanksgiving. This is an opportunity to extend friendship and kindness and also bring attention to those among us who may be disabled and alone. Imagine living by yourself with no people to speak with all day? There are far too many individuals like this amongst us. Perhaps Friendsgiving For Frank will help people become aware of others living in our neighborhoods who hunger for companionship and basic assistance. Click here to see Franks story about how Homewatch CareGivers of Northern Kentucky helped. For more information on our companion care services click here or contact us today at (859) 927-3566.
---
Hip Hip Hooray!
Please join me in welcoming Austin E. to our team! He is 11 and attends a local middle school here in NKY. He wanted to join our team to help make a difference! His first assignment was to deliver cookies and thank you notes to all of our caregivers and surprise them while working. He did it proudly and with a huge smile on his face! He also has helped us in the office during the summer stamping our checks for deposit and making sure his mom drives straight to the bank for a deposit. We can always count on Austin to keep us on our toes. In the future, Austin is going to help us make giveaway bags for all of our seniors and help us count out postcards for mailing. We love hard workers on our team and Austin is a wonderful addition. Here at Homewatch CareGivers, we love to help and know how important it is to feel appreciated. We offer companion care services for those that need emotional and social support. Contact us today to learn more about what we can offer to your loved one in Boone, Kenton, Burlington, North Kentucky and beyond!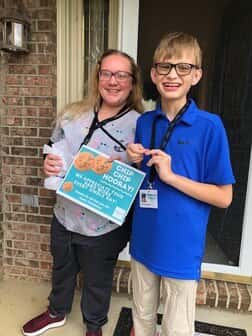 ---
Boone Co. Senior Picnic
The 2021 Boone County Senior Picnic will be held on Wednesday, September 8 from 9AM-2PM at the Boone County Fairgrounds and celebrating the theme: Roaring Twenties.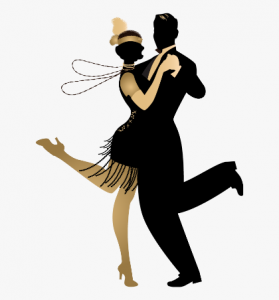 TICKETS GO ON SALE AUGUST 2nd, 2021 and may be purchased at the Union City Building (1843 Bristow Drive) Monday – Friday between 10AM-4PM.
Tickets are available to all Boone County citizens age 55 and above for $6 a piece.
Come spend a fun day with your friends and neighbors! Be sure to stop by our booth to pick up special goodies!
We can't wait to see familiar faces and meet new friends as well!
Click HERE to contact us today!