In The Community
Learn about our community events in Plainfield!
It's a Senior Fair!
Homewatch CareGivers wants to let you guys know of a great Senior Fair coming up in Minooka at Heritage Woods Assisted Lifestyle Community. It's a free event on Wednesday September 21st from 9am-11am and there will gift giveaways and a fun basket raffle.
Here at Homewatch CareGivers as a premier homecare, elder care, dementia care, 24 hour care, and senior care provider we like to partner with other senior care providers so that we can offer our clients the best information possible for whatever will suit their needs. We are also a VA approved provider and are able and willing to provide homecare for our veterans through VA. We are more than just a home care company. We are involved in our community and will direct you to the right resources to help you and your loved ones if we are not able to. Please contact us with any questions.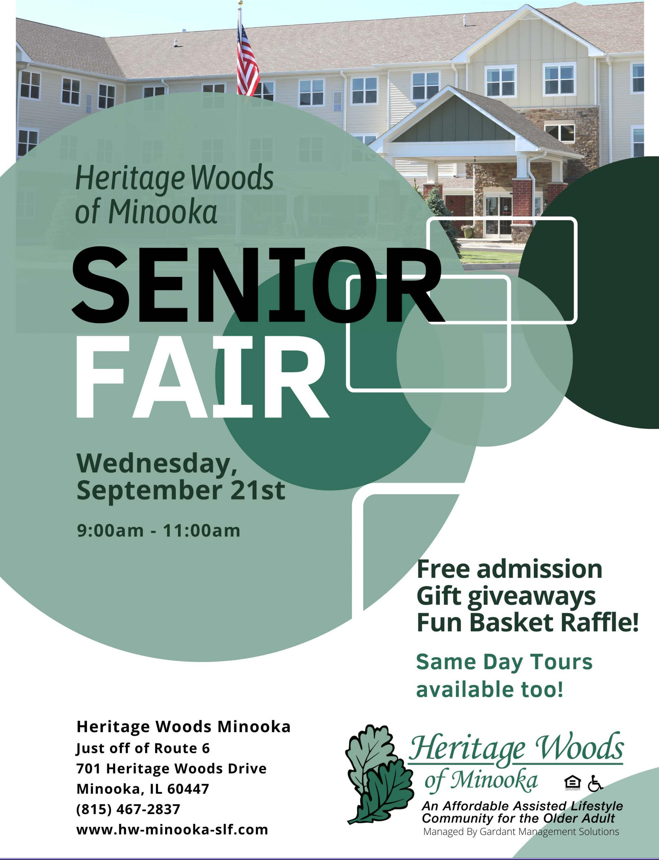 ---
Kicking Fall off with an Autumn Fun Fest!!
Hayrides, pumpkin launching, prairie mazes, petting zoo, pumpkin picking... Do you need any more incentive to sign up? We sure don't. Autumn is starting to show off her beauty and we are here to help celebrate. Fun activities, food, and family fun are to be had as the Plainfield Park District throws the community this fantastic event Sept 24th 2022 from 1Pm-4Pm at Eaton Preserve. Registration is free but some of the event such as the inflatables, petting zoo and pumpkin patch do require paid tickets.
Homewatch CareGivers, a home care and senior care provider for the area, is all about supporting our seniors in the community and making sure they are getting out and enjoying the wonderful fall weather we are heading into. This would be a great event to stroll around and pick out a pumpkin or two and enjoy the festivities the Plainfield Park District is offering. If you have any questions on our services for yourself or a loved one please reach out to us about our services such as 24hr care, senior care, home care, dementia care, elder care, and much more. We are also a VA approved Provider so we can help the Veterans in our area with home care as well. We look forward to seeing you!
---
Homewatch CareGivers is Growing!
Homewatch CareGivers is proud to announce they have a new office in Plainfield! Already having offices in Naperville and Lockport, they decided to extend their reach and bring their quality home care and senior care to Plainfield and the surrounding areas such as Oswego, Yorkville, Shorewood, Romeoville, and Joliet. Homewatch CareGivers provides services such as senior care, elder care, dementia care, 24hr care, and as a VA approved provider we are able to help and support the Veterans in our community as well. Our caregivers are all trained and certified in dementia care and are screened with care. Our Care Managing team pairs clients with the right caregiver for the job and makes sure your loved ones are comfortable and at ease. We look forward to serving the community of Plainfield and the surrounding area and if you have any questions about how we can help you or a loved one live a healthier and more independent life, please feel free to contact us.
Our new address is at 24014 Renwick Rd Suite 105-13, Plainfield, IL
Phone- (301) 321-8068
For more information on our services click here.
---
Photoshoot with Grandma and Grandpa with a cause!
Grandparents Day mini session photo shoot fundraiser at The Timbers of Shorewood is a fantastic way to capture some memories and also help support a great cause. The Timbers of Shorewood have teamed up with Vicky Hallberg, a professional photographer, and former photographer for the Chicago Cubs, to make sure you are getting some of the best photos with your loved ones and raise money for the Alzheimer's Association. The event will be this Saturday September 10th from 11am-2pm. Cost is $50 a session and please make sure you call ahead to make reservations. Deadline is September 7th for reservations but you may be able to call and see if they have any openings. Contact is Shella at 815-609-0669 or shella@timbersofshorewood.com. Please see attached flyer for more details.
Homewatch CareGivers is a huge supporter of the Alzheimer's Association and as premier dementia care , senior care, and home care providers, we make sure that our staff is also trained and certified in dementia care and elder care. If you have any questions for us on dementia care and home care and how we can help make your loved ones life and your families life a lot easier and peaceful, please contact us and we would love to answer them.
---
Bingo with a Cause!
Homewatch CareGivers a professional home care service provider that is always on the lookout for local community events that will engage our seniors and also help the community it's in. That is why our ears raised when we heard about this amazing event going on in Plainfield.
Giving Tuesday BINGO! Donating to those in need and helping eliminate food poverty is a great way to give back to your community and at this event you get to play BINGO! For every can of non-perishable food you bring in you get one BINGO card.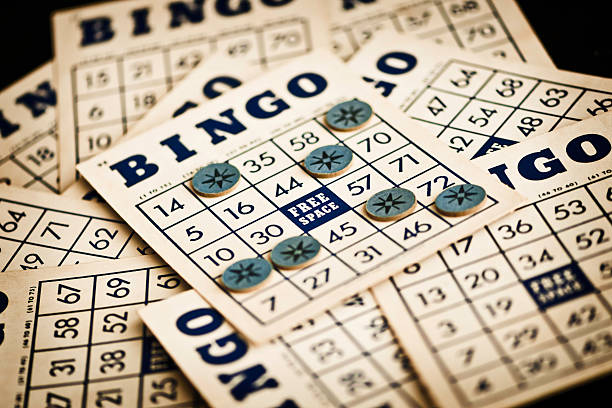 Homewatch CareGivers in Naperville turns 5!
What better way to celebrate then brunch at Meson Sabika! Homewatch CareGivers a premier homecare service provider, is so happy to celebrate it's 5th year in business! It is also super happy to announce that it just opened it's newest office in Plainfield this month! Offering home care and senior services to many of the surrounding areas now such as Oswego, Yorkville, Joliet, Plainfield, Bolingbrook, Crest Hill, Romeoville, Lockport, Naperville, Aurora, Downers Grove, Lisle, Warrenville, Wheaton and Woodridge. We are so excited to work with more people in the Plainfield area and offer our services to those who are in need of senior services and homecare.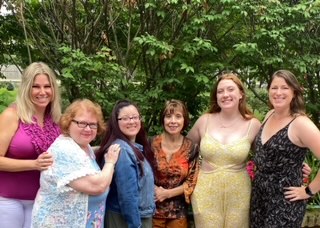 Living with Chronic Pain? There are ways to help!
Homewatch CareGivers is a company focused on helping clients be there better selves everyday through different types of home care such as elder care, companion care, 24hr care, Dementia care, Respite care and much more. One of the many ways we can help is to get you the resources you need such as this work shop from the Illinois Pathway to Health.
Take Charge of Your Pain is a group class designed to help participants live a healthier more pain free life by managing their symptoms. This program teaches new ways that will give participants the confidence, motivation, and skills needed to cope with their chronic pain.
If you have any more questions for Homewatch CareGivers on In Home Care than please reach out to us and we would love to chat.