Personalized Connected Care
Caregiving Services in Glenview
Custom Care to Live Your Best Life
No matter the situation, you deserve to live comfortably and independently. Whether you're caring for a loved one and could use hard-earned respite, or you're searching for someone to assist in recovering from a surgery, Homewatch CareGivers of Silver Spring is here to help. Our services cater to the individual, giving you a chance to take control of your life.
Types of Caregiving Services
After Hospital Care
The transition phase after a hospital or rehabilitation center visit can feel stressful – from managing medications to communicating with family and getting necessary rest while still taking care of things around the house – you shouldn't handle everything alone.
Our Caregivers offer support for needs such as:
Transportation to and from the facility and any follow-up appointments
Prescription pickup and medication time management
Grocery shopping, meal planning, and meal preparation
Authorized communication with healthcare providers
Assistance in communicating with loved ones
Mobility assistance with walking, position changes, and getting into bed
There are many situations that after-care covers, but some of the common types of after hospital or surgery care include:
Joint replacement
Heart surgery
Eye surgery
Pneumonia prevention
Cardiac event
Keep in mind that this list is by no means exhaustive. If you're unsure whether you could benefit from our assistance, don't hesitate to get in touch. We are happy to talk through your situation and how we can help. Our unique care plans are designed to empower clients and create meaningful connections.
Companion Care
An unfortunate reality is that aging can come with feelings of loneliness. At Homewatch CareGivers of Silver Spring, we focus on building enriching relationships to help avoid isolation, matching the best Caregiver with every client.
Types of companion care are:
Social Companion Care – whether due to a disability or geographic location, it can be tough to navigate separation from loved ones. This care option offers a chance to find social support while still living at home.
Preventative Companion Care – maintaining a healthy lifestyle is a challenge regardless of age or ability, which is why our Caregivers assist with services that encourage mental and physical stimulation. This might include preparing fresh meals, staying active, or getting outdoors.
Elder Companion Care – a personal companion provider offers an opportunity for seniors to have a friendly ear always available for emotional support. This also helps in understanding if anything is troubling a client and if there are additional needs to provide.
Chronic Conditions Care
Even with the proper training and certifications, it can be overwhelming to care for a loved one with a chronic condition. In these situations, it's reassuring to have a reliable Caregiver you can turn to. With support from a nationally trusted brand, we're local professionals. Our Glenview Caregivers specialize in care for people of all ages living with chronic health conditions. We adapt to each client, catering to unique needs and preferences.
Some of the chronic conditions we offer support for include:
Arthritis
Alzheimer's
Dementia
Diabetes
Lung Disease
Parkinson's Disease
PTSD
ALS
Cancer
COPD
Heart Disease
Multiple Sclerosis
Stroke
Autism Spectrum Disorder (ASD)
Cerebral Palsy (CP)
Intellectual Disability (ID)
Attention Deficit Hyperactivity Disorder (ADHD)
Learning Disabilities
Our goal is to let individuals strengthen their overall well-being in any way we can. But you don't have to take our word for it – these recent testimonials share stories of our client experiences.
About Our Caregivers
We understand the need to ensure that you are welcoming someone caring and knowledgeable into your home. That's why we adhere to strict standards in finding Caregivers who will build genuine connections and work with compassion.
Every Caregiver we work with has:
Undergone both a national background and DMV check
12 hours of annual training to remain up to date on care processes
Regular reviews with supervisors to maintain quality care and nurturing
Periodic quality checks and monitor reports on clients' health
We focus on the individual, not the collection of symptoms.
Dial (301) 246-8857 or reach out online to learn more about our caregiving services in Glenview.
Providing the highest quality of care at an affordable cost. Our local caregivers are trained, background-checked, and insured. This is our promise to you.
About Our Caregivers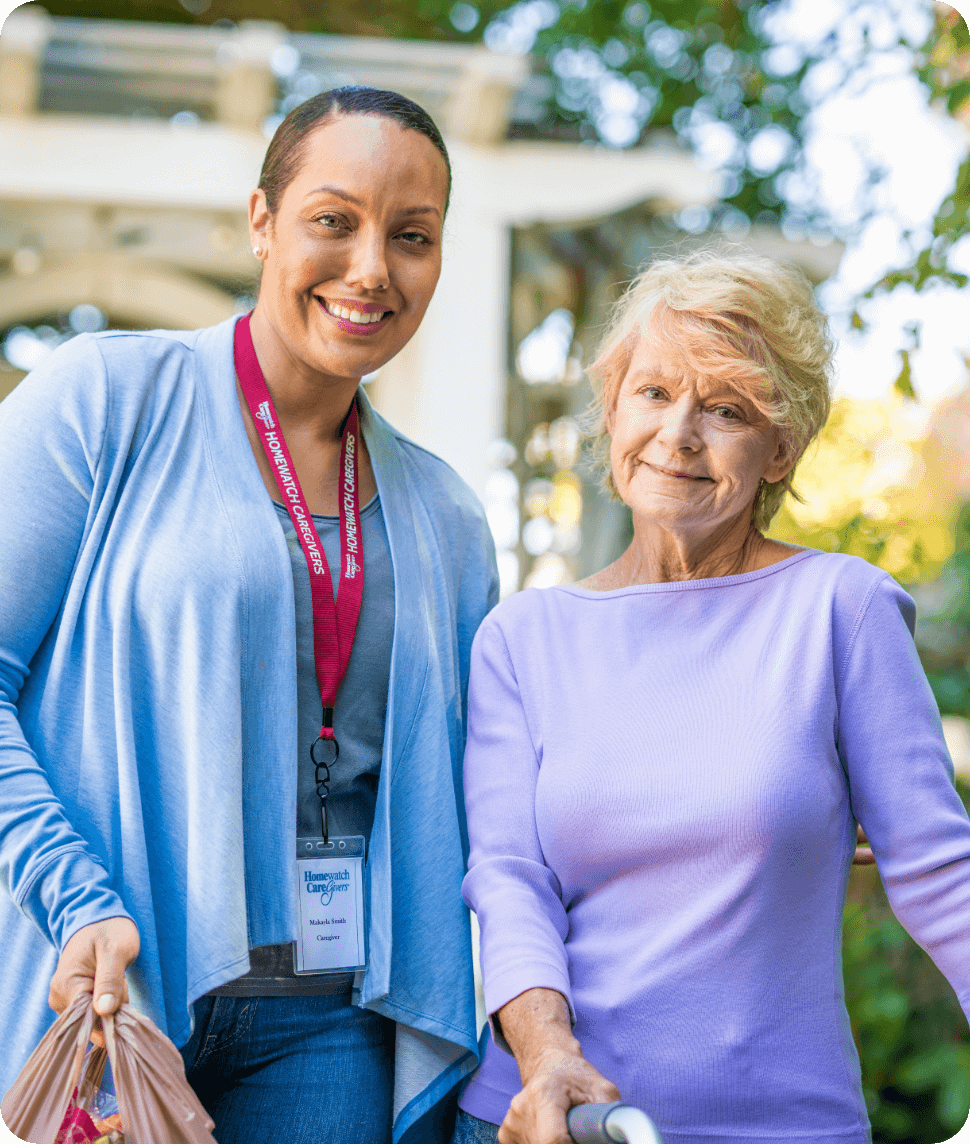 We conduct annual background checks on all local caregivers.

We provide at least 12 hours annually of employee training.

We perform in-person Quality Assurance visits at least every 90 days.

We conduct satisfaction surveys to monitor the level of care provided.

Ready to Speak with an Expert?
Homewatch CareGivers is Here to Help.