Personalized Connected Care
In-Home Nursing Services in Silver Spring, MD
Nurse Care from the Comfort of Your Home
When it comes to senior care, maintaining independence and comfort is paramount. Our in-home nursing services at Homewatch CareGivers of Silver Spring offer a holistic approach to elder care, providing not only medical expertise but also personalized attention and a strong social connection, all within the familiar surroundings of your home.
What Is Home Nursing?
Home nursing goes beyond traditional elder or companion care. Our at-home nursing services encompass a comprehensive range of medical and dietary care, comparable to that of a live-in facility or hospital. This level of care is particularly valuable for seniors with limited mobility or transportation challenges.
At Homewatch CareGivers of Silver Spring, we match our clients with highly trained nursing professionals, including registered nurses (RNs), licensed practical nurses (LPNs), and licensed vocational nurses (LVNs). Our nursing staff ensures that all caregivers and individuals involved in the care plan are well-equipped and knowledgeable.
Silver Spring In-Home Nursing Services Tailored to Your Needs
Our commitment to exceptional care extends beyond the confines of your home. We recognize the importance of accurate communication with healthcare practitioners, which is why our nursing professionals can accompany you to medical appointments. This ensures that pertinent information is relayed accurately to your family and authorized professionals, facilitating effective follow-up care and treatment.
Benefits of In-Home Nursing Care
Opting for in-home nursing services with Homewatch CareGivers of Silver Spring brings forth a myriad of benefits that encompass critical care, safety measures, and overall well-being:
Facilitation of healthcare referrals and appointment scheduling.
Safe and proficient usage of medical equipment.
Management and procurement of prescriptions.
Proactive prevention of issues like infections and bed sores.
Transformation of your home into a secure and comfortable environment.
Effective communication of behavioral, vital sign, and mood changes to family members and healthcare providers.
Elevate Dietary Habits with Personalized Care
Diet plays a pivotal role in seniors' health, and our nursing staff is dedicated to promoting healthy eating habits and specialized diets. Our services include:
Crafting nutritious menus tailored to your needs.
Compiling comprehensive grocery lists.
Educating you about your dietary requirements.
Supervising caregivers in the preparation of wholesome meals.
Nursing Care for Every Situation
Homewatch CareGivers of Silver Spring collaborates with other esteemed healthcare partners for services such as intravenous feeding, tube feeding, wound dressing application, heat treatments, injections, and rehab nursing. We ensure that you receive the right care, no matter the situation.
Accessible At-Home Nursing Services
With our presence across the nation, Homewatch CareGivers of Silver Spring is your trusted partner in providing expert at-home nursing care. Whether you're in Silver Spring, MD or elsewhere, our skilled nurses are dedicated to delivering personalized care, a proactive medical strategy, and peace of mind.
Reach out to our Silver Spring, MD location today to learn which of our services aligns perfectly with your needs. Experience the comfort of exceptional in-home nursing care that values your well-being above all else.
In need of nursing care at home? Call (301) 246-8857 or contact us online for nursing services at home today!
Providing the highest quality of care at an affordable cost. Our local caregivers are trained, background-checked, and insured. This is our promise to you.
About Our Caregivers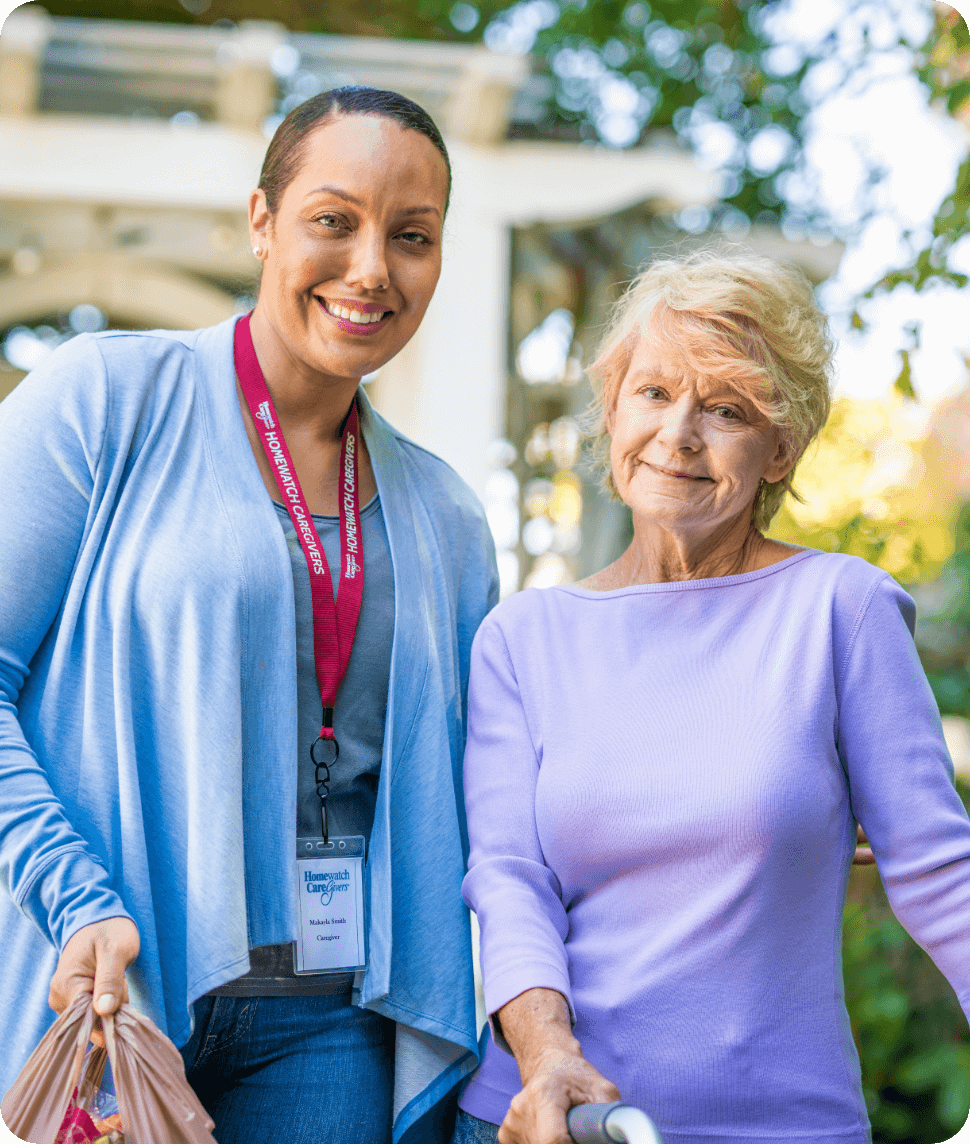 We conduct annual background checks on all local caregivers.

We provide at least 12 hours annually of employee training.

We perform in-person Quality Assurance visits at least every 90 days.

We conduct satisfaction surveys to monitor the level of care provided.

Ready to Speak with an Expert?
Homewatch CareGivers is Here to Help.