Personalized Connected Care
In-Home Post-Hospital Care in Silver Spring, MD
Post-Hospital Care for Your Loved Ones
Are you or a loved one facing the transition from a hospital stay or skilled rehabilitation center to home? This period can be challenging, with risks such as falls, medication mismanagement, and dietary neglect. At Homewatch CareGivers of Silver Spring, we understand the importance of a well-planned post-hospital discharge care plan. Our dedicated caregiving teams are here to provide exceptional in-home care services that support your recovery journey in Silver Spring, MD.
Your Personalized Post-Hospital Discharge Care Plan
A successful transition from medical care facilities to home is crucial for a full recovery. That's why our team at Homewatch CareGivers of Silver Spring specializes in creating comprehensive post-hospital discharge care plans tailored to your unique needs.
Our services cover a range of essential aspects, including:
Following Discharge Orders
Medication Management
Errands and Prescription Pick-Up
Grocery Shopping and Meal Preparation
Transportation and Appointment Support
Coordinated Care Communication
Connection with Loved Ones
Mobility Assistance
Comprehensive After-Hospital Care Services
At Homewatch CareGivers of Silver Spring, our dedicated caregiving teams are trained to support various recovery needs. Our services encompass a range of scenarios, including:
Joint Replacement Recovery - We understand the challenges of recovering from joint replacement surgery. Our caregivers provide support for prescribed physical therapy exercises, medication reminders, and meal preparation to aid in your healing.
Heart Surgery or Cardiac Events - For those recovering from heart surgery or cardiac events, our caregivers assist with medication management, lifestyle adjustments, and transportation to follow-up appointments, ensuring a smoother recovery process.
Eye Surgery Recovery - Following eye surgery, our caregivers help with daily tasks that might be challenging during the recovery phase. We also offer support to minimize strain on the eyes, including driving and tasks that involve bending or lifting.
Pneumonia Prevention - Our skilled caregivers help prevent post-surgery pneumonia through assistance with breathing exercises, maintaining a clean environment, and promoting proper nutrition and hydration.
Crafting Your After-Hospital Care Plan
At Homewatch CareGivers of Silver Spring, we recognize that every individual's recovery journey is unique. Our mission is to provide person-directed care that empowers you to regain your independence and live life to the fullest after hospitalization. From surgery to injury or illness recovery, we create tailored care plans that cater to your specific needs and preferences.
Experience a seamless transition from hospital care to the comfort of your Silver Spring, MD home. Contact Homewatch CareGivers of Silver Spring today to learn more about our after-hospital care services and how we can support your recovery journey. Our compassionate caregivers are here to make your recovery process smoother, safer, and more enjoyable.
Ensure a quick and comfortable recovery at home. Call (301) 246-8857 or contact us online to start your post-hospital care today!
Providing the highest quality of care at an affordable cost. Our local caregivers are trained, background-checked, and insured. This is our promise to you.
About Our Caregivers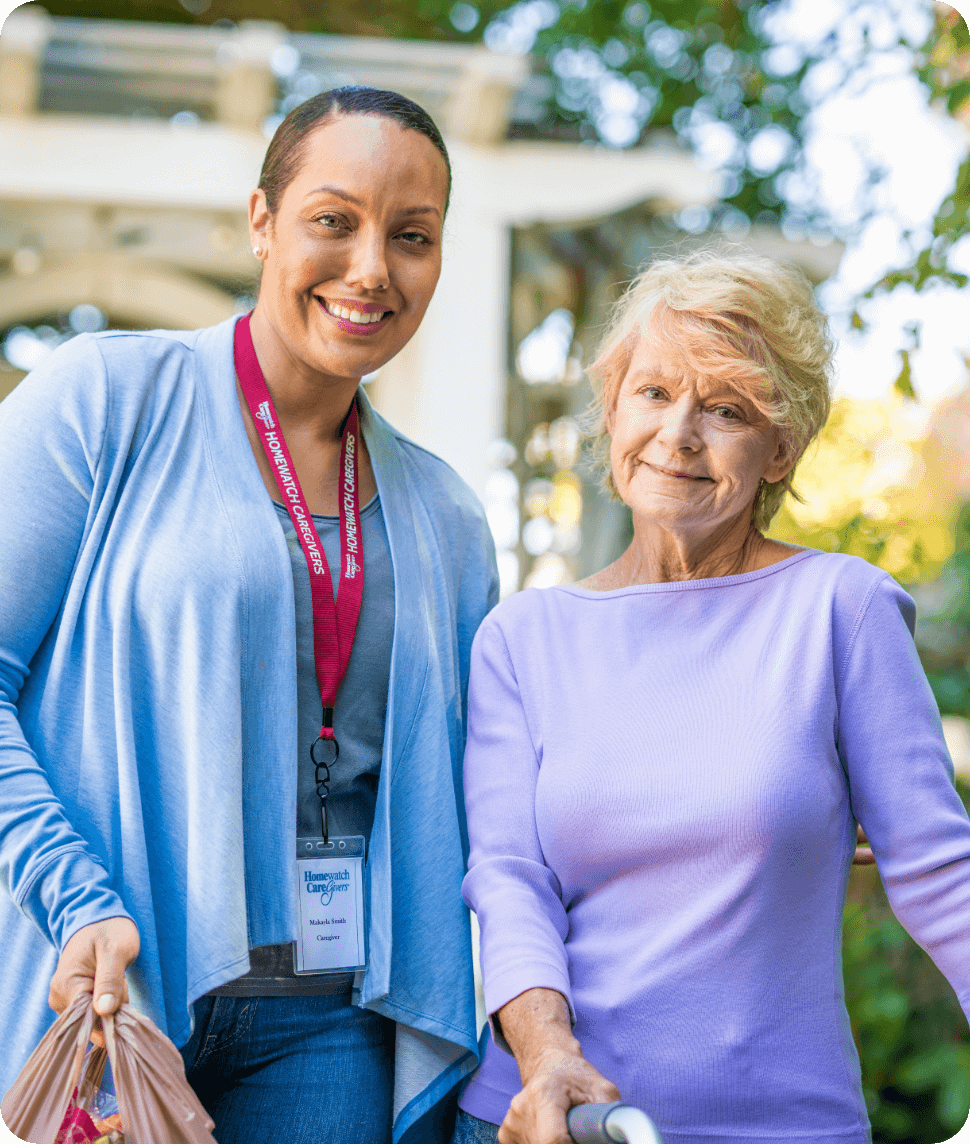 We conduct annual background checks on all local caregivers.

We provide at least 12 hours annually of employee training.

We perform in-person Quality Assurance visits at least every 90 days.

We conduct satisfaction surveys to monitor the level of care provided.

Ready to Speak with an Expert?
Homewatch CareGivers is Here to Help.