Personalized Connected Care
After Surgery Care Services in Silver Spring
Post-Surgery Care at Your Doorstep
Are you or a loved one in need of post-operative care after a surgical procedure? At Homewatch CareGivers®, we understand the importance of receiving proper care during the recovery process. That's why we offer comprehensive after-surgery care services that allow you to recover in the comfort of your own home.
Our team of compassionate professionals at Homewatch CareGivers of Silver Spring is dedicated to providing personalized care that meets your unique needs.
Post-Surgery Support by Experienced Caregivers
When it comes to planning your return home after surgery, it's crucial to have the right support in place. After-surgery caregivers are experienced in working closely with discharge planners, nurses, and surgical coordinators to create a personalized plan of care for each individual.
We understand the challenges that can arise during the transition from hospital to home, and we are here to guide you every step of the way.
Speed up your recovery with us! Call (301) 246-8857 or contact us online for after surgery home care in Silver Spring, MD, Today!
Why Choose Homewatch CareGivers of Silver Spring?
At Homewatch CareGivers of Silver Spring, we take pride in our reputation for providing exceptional after-surgery care services. When you choose us, you can expect:
Compassionate and Professional Caregivers: Caregivers that have undergone thorough background checks and are known for their compassionate and professional approach to care. We understand the importance of treating our clients with kindness, respect, and dignity.
24/7 Accessibility: We believe that quality care should be available whenever you need it. That's why caregivers are accessible 24/7, ensuring that you have support and assistance whenever required.
Expert Care and Support: The first few days after surgery can be challenging. We are well-versed in pain management techniques, medication reminders, mobility assistance, and other post-operative care needs. Our priority is to support your recovery while ensuring your safety and well-being.
Comprehensive Post-Op Care Services
At Homewatch CareGivers of Silver Spring, we offer a wide range of post-operative care services to meet your specific needs.
Post Surgery Caregivers are trained to assist with tasks such as:
Transportation: We can provide transportation to and from post-operative follow-up appointments, ensuring that you don't have to worry about arranging transportation or navigating through traffic.
Errands: Caregivers can help with prescription pickup, grocery shopping, and other essential errands, allowing you to focus on your recovery.
Medication Management: We understand the importance of taking medications as prescribed. Caregivers can provide medication reminders and ensure that you are following your medication schedule correctly.
Meal Planning and Preparation: Proper nutrition is vital during the recovery process. Caregivers can assist with meal planning and preparation, taking into account any dietary restrictions or preferences you may have.
Communication and Coordination: We can serve as a liaison between you, your healthcare providers, and your loved ones. With your authorization, Caregivers can communicate important updates and ensure that everyone is informed about your progress.
Peace of Mind for You and Your Family
We understand that it may not always be possible for family members to provide the necessary care after surgery due to various obligations. That's why our mission at Homewatch CareGivers of Silver Spring is to give you the peace of mind you and your family deserve.
With our after-surgery care services, you can rest assured that you or your loved one is receiving the highest quality of care in the familiar and comforting environment of your own home.
Providing the highest quality of care at an affordable cost. Our local caregivers are trained, background-checked, and insured. This is our promise to you.
About Our Caregivers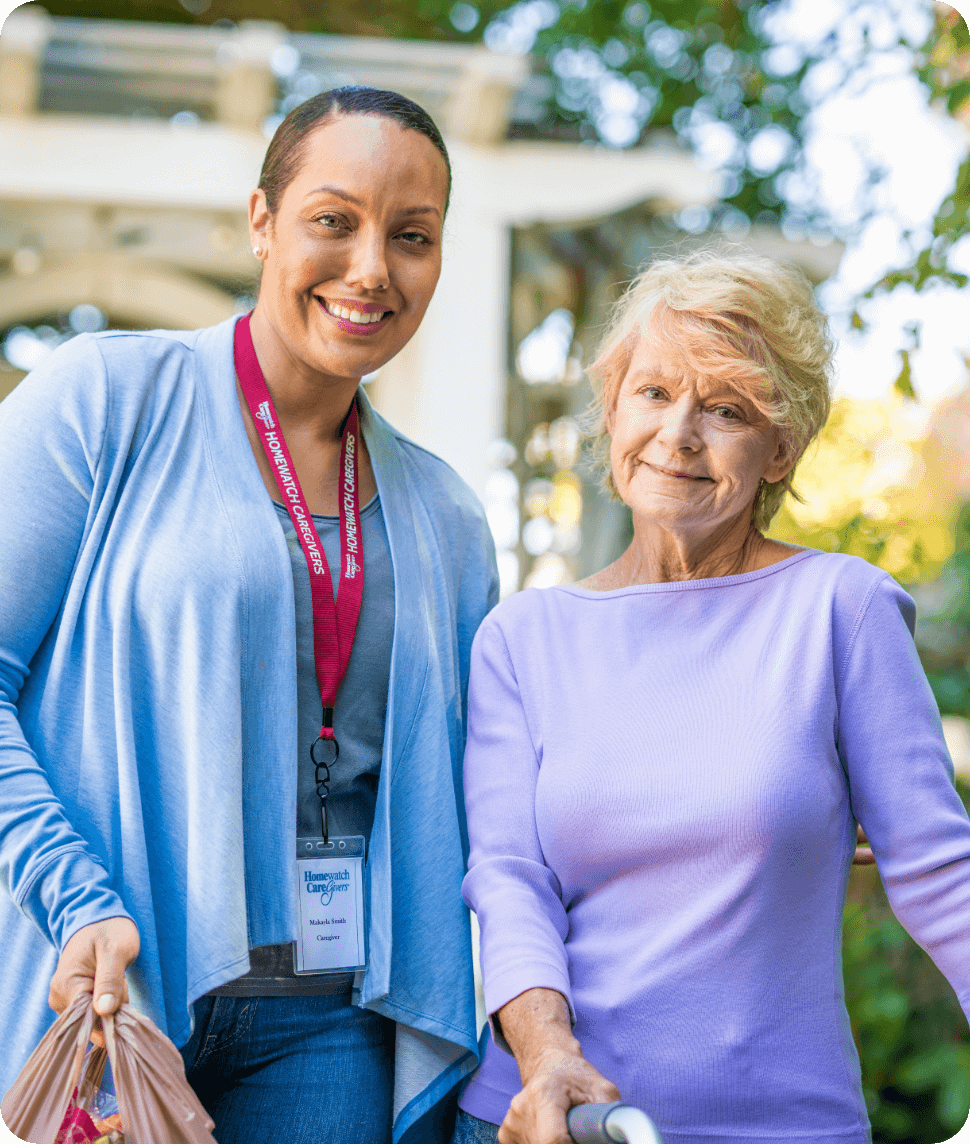 We conduct annual background checks on all local caregivers.

We provide at least 12 hours annually of employee training.

We perform in-person Quality Assurance visits at least every 90 days.

We conduct satisfaction surveys to monitor the level of care provided.

Ready to Speak with an Expert?
Homewatch CareGivers is Here to Help.