Personalized Connected Care
In-Home Companion Care in Silver Spring, MD
Compassionate Elder Companion Care
Homewatch CareGivers of Silver Spring is your trusted provider of personalized and compassionate companion care services in Silver Springs, MD. We understand that finding the right personal caregiver goes beyond completing daily tasks.
Our mission is to connect seniors and individuals with companions who can provide not just physical support, but also emotional well-being and enriching experiences. With our experienced and trained home companions, we strive to create lasting relationships that engage, enrich, and brighten the days of every senior we visit.
Your loved one deserves the best! Call (301) 246-8857 or contact us online for companionship care in Silver Spring today!
What is Companion Care?
Companion Care focuses on providing emotional support, socialization, and assistance with daily activities to individuals who may be isolated, lonely, or in need of companionship. Our compassionate and trained caregivers are here to offer companionship, conversation, and a helping hand to enhance the overall well-being of our clients.
Our Companion Care Services
At Homewatch CareGivers of Silver Spring, we offer a range of Companion Care services tailored to meet the unique needs and preferences of each client. Our services include:
Engaging in meaningful conversations and activities
Accompanying clients to social events, appointments, and outings
Playing games, reading aloud, or watching movies together
Assisting with light household tasks and organizing
Providing medication reminders
Offering emotional support and a listening ear
Encouraging physical activity and exercise
Assisting with meal planning and preparation
Providing transportation to errands and shopping
Benefits of Companion Care
Companion Care offers numerous benefits for seniors and individuals with disabilities:
Reduces feelings of loneliness and isolation
Promotes mental stimulation and cognitive well-being
Enhances social interaction and engagement
Provides emotional support and companionship
Improves overall quality of life
Why Choose Homewatch CareGivers of Silver Spring?
When you choose Homewatch CareGivers of Silver Spring for Companion Care services, you can expect:
Compassionate and trained caregivers who prioritize your loved one's well-being
Customized care plans tailored to meet individual needs and preferences
Regular communication and updates regarding your loved one's care
Flexible scheduling options to accommodate your family's needs
Commitment to providing exceptional care and improving quality of life
Providing the highest quality of care at an affordable cost. Our local caregivers are trained, background-checked, and insured. This is our promise to you.
About Our Caregivers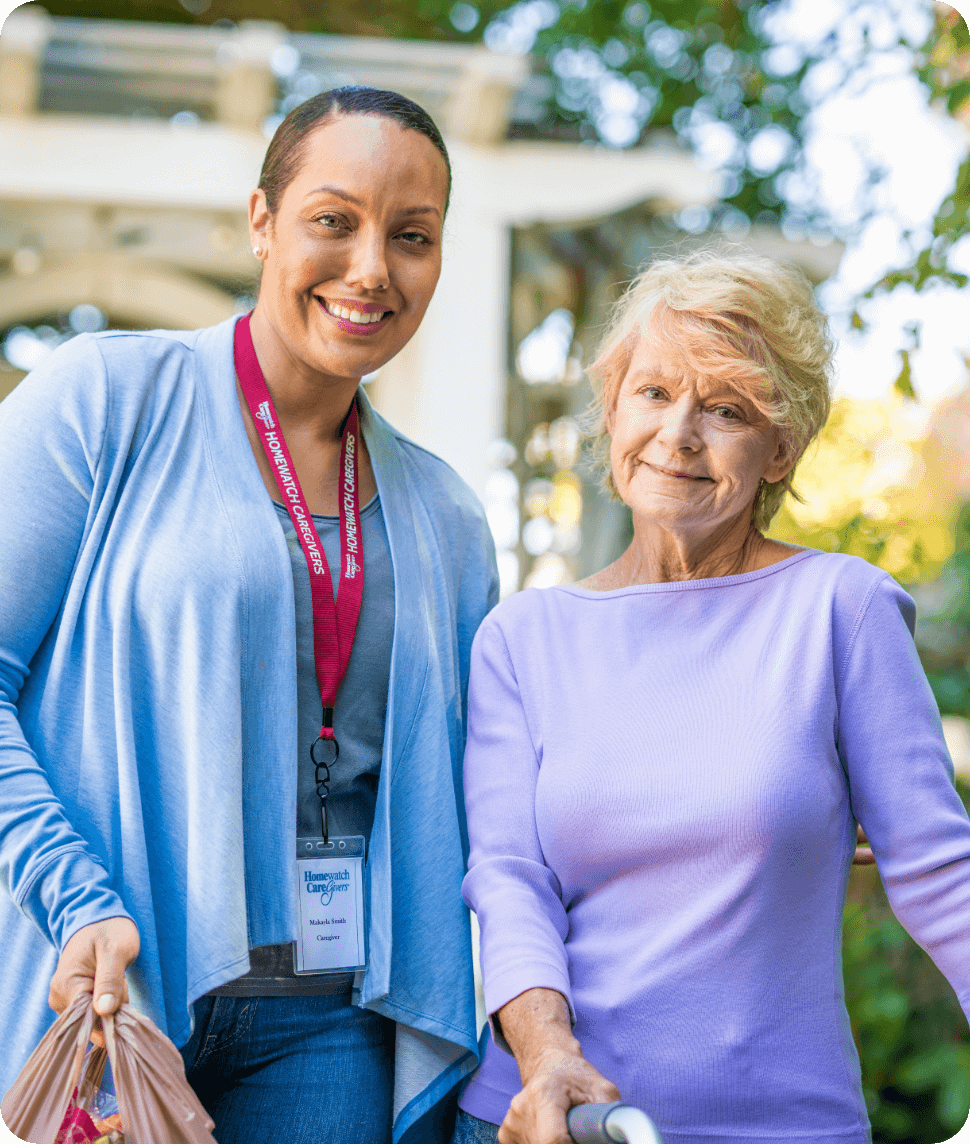 We conduct annual background checks on all local caregivers.

We provide at least 12 hours annually of employee training.

We perform in-person Quality Assurance visits at least every 90 days.

We conduct satisfaction surveys to monitor the level of care provided.

Ready to Speak with an Expert?
Homewatch CareGivers is Here to Help.