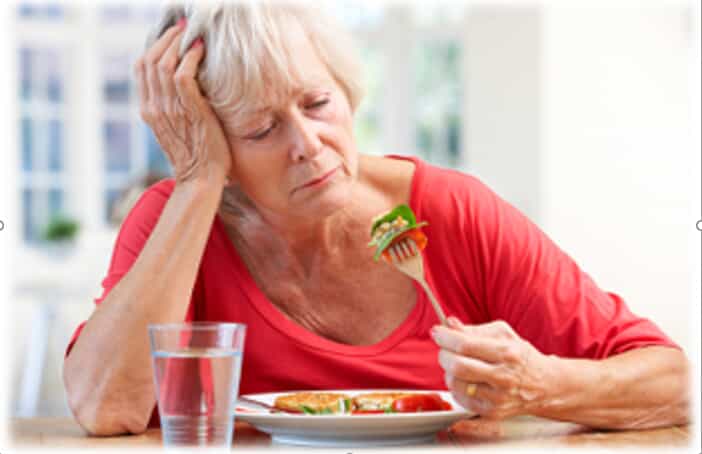 Are you having difficulty with trying to find foods that your loved one would like? Are meals becoming more difficult to eat now? As Alzheimer's progresses your loved one may start refusing to eat, one of the most common reasons may be because they simply just do not like the food, the food may be too hot, or they just don't know how to react once they have the food in the mouth. It is essential to build a meal plan that would coordinate the foods they love and the nutritional value required. The following tips will help in the increase of food intake for your loved one:
Offer just one food at a time instead of filling up the plate with different kinds of food.
Split meals in half, give the first half of the meal and if they request more serve the rest, this prevents over eating.
Use colorful plates, this will make the food more appetizing, and easier to see.
Give finger foods such as small sandwiches, cheese sticks, vegetables such as baby carrots or broccoli, fresh fruits, and small pieces of chicken.
As Alzheimer's progresses, it may be hard for your loved one to swallow and chew easily. Here are some tips on how to make it easier for your family member to swallow food/liquids:
Provide more cold drinks as opposed to hot drinks, this will be easier to swallow.
Cut food into very small pieces and make sure they are soft enough to eat.
Offer soft foods such as puddings, custards, applesauce, yogurt, or ice cream.
Do not give thin liquids such as tea, coffee, water or broth. Instead, you may be able to purchase a thicken liquid called "Thick-It" at your local pharmacy and it will make them thicker and easier to swallow.
Using a straw may cause more swallowing problems, instead have your family member take small sips from a cup.
Limit milk intake, drinking too much milk may cause an increase of mucus production and may make it more difficult to swallow.